Hello! I'm Michelle and I love tea, pandas, travelling, and miniatures tea sets. Welcome to my slice of the internet – One More Steep.
My history with tea goes back to my early childhood. I've been drinking tea for as long as I can remember! When I was young, my tea drinking experiences consisted of a lot of Hong Kong style milk tea at home and traditional Chinese tea when I went out with my family for dim sum – there were many cups of shou mei and pu'erh consumed! I dived into the deep end of the world of tea in late 2014 and haven't looked back since. I drink tea on a daily basis. Since I accumulated so much tea to the point it's almost embarrassing, I decided to start sharing my thoughts on tea on the internet – which is when One More Steep was born in August 2015.
Unless otherwise stated, the tea, tea experiences, and accessories that I review were purchased by me.
If I was provided with an item for review, I will disclose it and give it an honest review.
I love trying new teas! I am very open to working and collaborating with tea companies, brands, and shops. If you are a representative of a tea company or tea-related store and you're looking for an experienced reviewer to help promote your brand/products, look no further!
One More Steep is open to receiving tea and tea products for review, please contact me with details regarding your company and product(s). You can check out my past reviews on tea and teaware to get a feel for my writing and review style. I will review tea, tea ware, and places that serve tea.
All posts/reviews on One More Steep are shared on the One More Steep Facebook Page and Instagram account.

About Michelle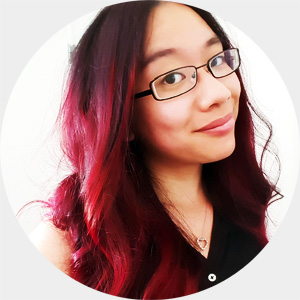 I am from Vancouver, British Columbia, Canada. When I'm not steeping a cup of tea, I enjoy crafting, collecting Blythe dolls, adding fun mugs to my collection, and going out for afternoon tea with friends. I love baking and experimenting with cooking, watching too much of the Food Network, and just being creative in general. When I am shopping for tea, I try to taste test new-to-me blends as I branch out from my staples of Earl Grey and orange pekoe. To help support my tea habit and wanderlust, I work full time as a registered nurse at a community hospital in British Columbia.
I will doctor up my tea with evaporated milk and sugar, if it calls for it. This brings me back to my childhood filled with milk tea (which I traditionally make with orange pekoe, evaporated milk, and a bit of white sugar or honey, if I have it on hand).