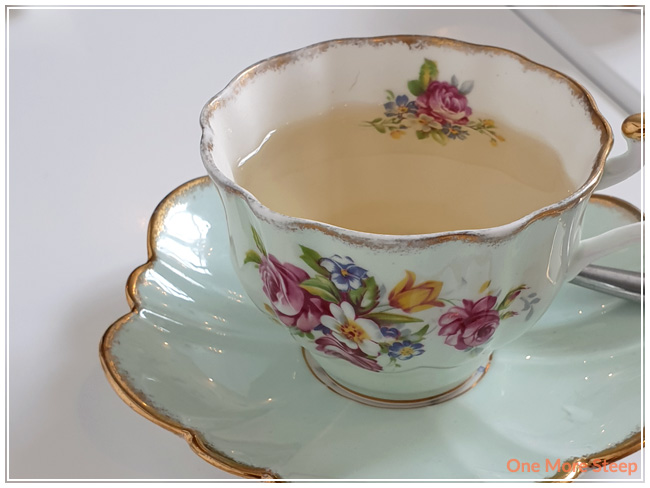 Over the past two weeks, there's been a lot of unrest and change happening – primarily in the United States, but also across the world. Systemic racism has been pushed into the spotlight and with that people have been supporting businesses owned by people of colour with sharing their existence, and with their dollars. I spoke a bit on Instagram about my personal experiences with racism, but also emphasizing how I cannot ever know what it's like growing up as a person who's African-American in the United States, and also addressing my own privilege in spite of being a woman of colour, simply by growing up in a different country than the US.
It is also through the power of social media that I was able to find more BIPOC-owned tea companies and tea bloggers, and hear their voices. Many of them are woman-owned, which I've highlighted as well on my Instagram account. A lot of people coming together to lift each other up – and isn't that the way it's supposed to be in a community? The bloggers & comapnies that were pointed out to me include: Teas With Meaning, Brooklyn Tea, Just Add Honey, Steep Sip and Repeat, Calabash Tea, Aesthete Tea, T By Daniel, Sabroso Chai, Sista Teas, Noire Bud, Steep Luv, The Tea Bar 901, Notes on Tea, Ash Loves Tea, Likkle Tea, Exquisite Sips by Lady J, Tea End Blog, Adjourn Tea House, Tea Please Tea, Teadious Obsessions, and Trudy Ann's Chai.
In contrast, I came across an image on Instagram that a tea company, who will remain nameless, posted that state "Black Teas Matter". When confronted with the inappropriateness of how incredibly tone deaf the image was, the owner (a white male from the US), became angry instead of apologetic for how their post came across. He attacked the people who commented for being the "enemy" and "adversaries" and how they were "not friends or customers" and telling them to go away. Then this man deleted comments, blocked people (including myself), and ultimately deleted the post (which I only knew because I have a personal account as well that's not blocked from his tea company yet). The way he chose to represent himself is vile. Following being blocked, I shared a summary of the interaction in my Instagram Stories (which are saved to a highlight…).
But to end on a more positive note, when a known-racist woman named Laura in the UK tweeted to Yorkshire Tea that she was "chuffed" that they hadn't expressed support for Black Lives Matter, Yorkshire Tea told her to stop purchasing their tea. Another woman, named Pamela, tweeted that she'd have to start drinking PG Tips in response to Yorkshire Gold's support for BLM… at which point PG Tips told her to find yet another tea company because #solidaritea.
Tea reviews will resume after the weekend, tea friends! Lots of new content coming your way, but we can always take a moment to pause and reflect on our own behaviours and thoughts, as well as reflecting on the connections that we have and if we're proud of them or not.

I did recently move so I'm still finding my footing when it comes to working on tea reviews, but I've got a set-up that's working for me so far. For the foreseeable future, the majority of companies I'm writing reviews for are: women-owned, POC-owned, or a combination of the two. If you're a representative of a tea company and would like to get in touch with me regarding seeing your teas showcased here and on my Instagram account (@onemoresteep), feel free to read more about how to work with me and send me an email.