Candy Cane Green Tea by Trader Joe's
Green Tea / Flavoured
$1.99USD for 39g (20 tea bags)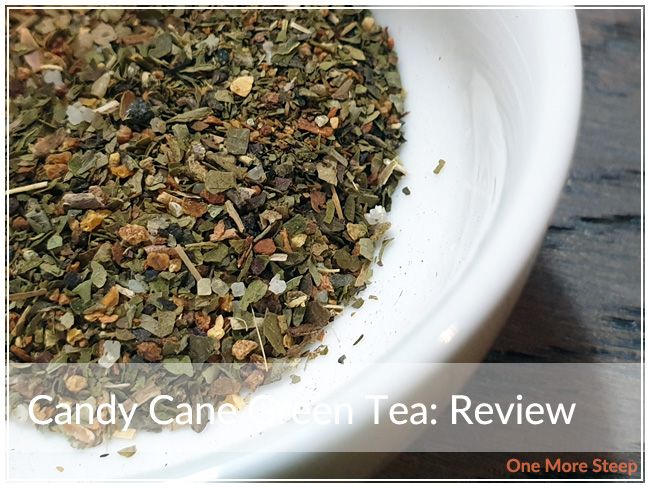 First Impressions
I'm forever fascinated by Trader Joe's – I think it's mostly because the stores and their products aren't available in Canada and that is part of their charm! So I'm sharing my thoughts on the Candy Cane Green Tea, which is a decaffeinated seasonal offering. Like the Harvest Blend Herbal Tea, it's happily illustrated (with a bonus narwhal on inside flap of box). The tea comes in a cardstock box that is sealed under cellophane. Inside the box, the tea bags are inside of a waxed paper pouch that is resealable.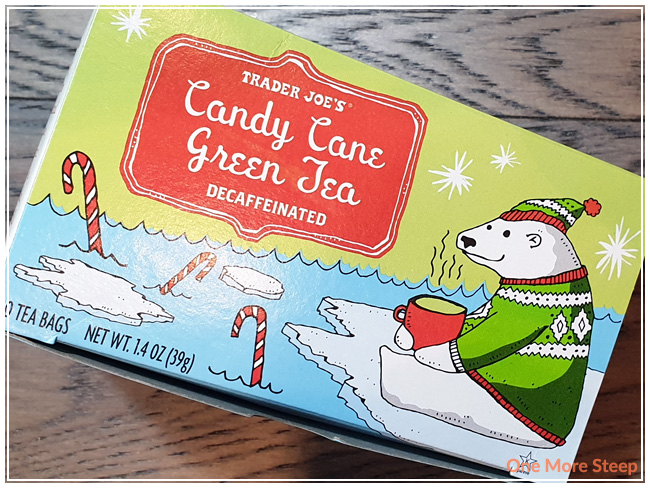 Candy Cane Green Tea is a delightfully minty smelling blend and the ingredients in this seasonally appropriate green tea blend are: peppermint, decaffeinated green tea, orange peel, natural flavours, cinnamon, milk thistle seed, blackberry leaves, roasted carob pods, vanilla beans and roasted chicory. There is hidden soy in this green tea blend though – there's soy bean oil used to roast the chicory root.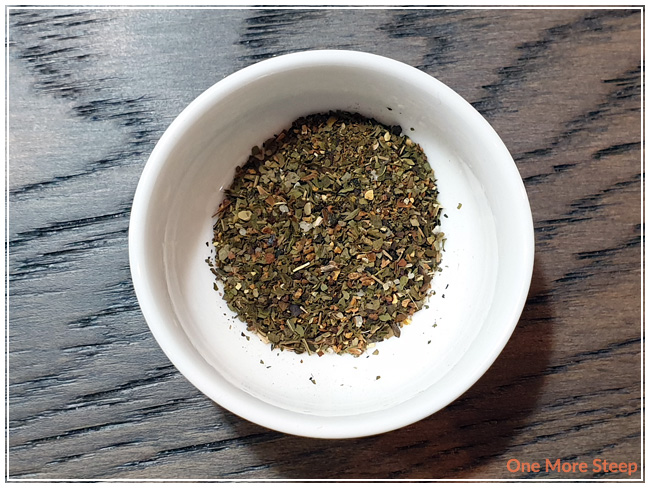 Preparation
Trader Joe's recommends heating water to "just below boiling" and allowing it to cool before steeping the tea for 3 minutes. I opted to use my variable temperature kettle and heat water to 175°F (79°C) and steeped the tea for 3 minutes.
First Taste
Candy Cane Green Tea steeps to a golden brown colour. There's a strong minty aroma from the steeped tea, which is what I was expecting considering what the dry leaf smelled like. The flavour is a mixture of minty and sweet. The peppermint aroma is strong and I like it. It does make me think of candy canes, which is such a quintessential holiday flavour. There's a hint of vanilla in the background, which make it all the more well-rounded in terms of flavour. I don't really taste the green tea base, but that's perfectly fine considering I'm drinking it more for the minty goodness than anything else.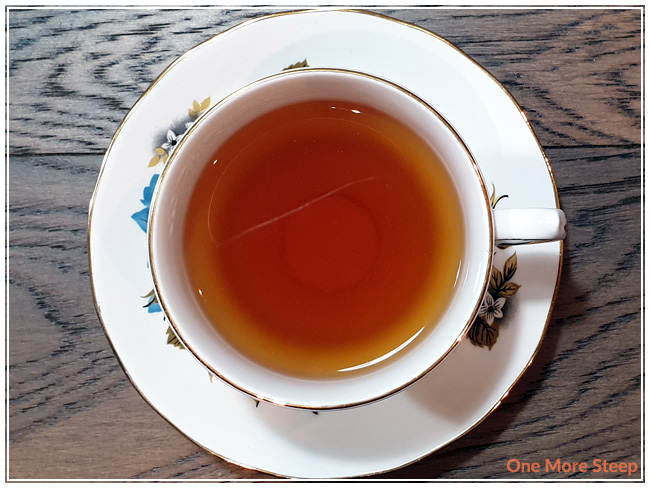 A Second Cup?
I attempted to resteep Candy Cane Green Tea but found that the peppermint wasn't nearly as strong as the initial steep. I would say that Candy Cane Green Tea is good for just the one steep.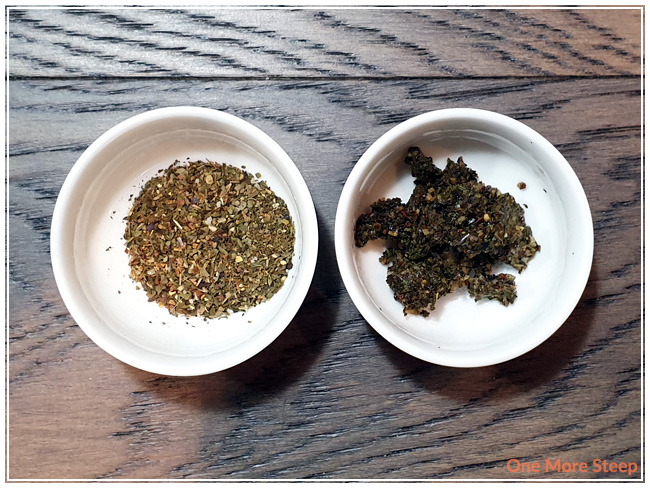 My Overall Impression

I loved Trader Joe's Candy Cane Green Tea. I love a good seasonal tea, and the peppermint in this green tea blend really ticked all the boxes for me. Luckily, unlike my favourite mint-laced black teas, Candy Cane Green Tea is decaffeinated, which means I'm able to drink it at all times of the day and be less concerned about the caffeine hindering me from sleeping (a nice option for shift workers). Bonus, it's an inexpensive holiday tea option that's going to work with me that'll be good for both twelve-hour day and night shifts alike – and it's very tasty!
Curious about the cup rating system? Click here to learn more.