Blue City by Ahista Tea
Black Tea / Flavoured
$14.99 for 100g
Ahista Tea has provided me with Blue City for the purposes of writing an honest review.
First Impressions
For those that haven't been following One More Steep for a while, I'm a huge fan of Earl Grey. It is one of my first tea loves outside of the Orange Pekoe staple from my childhood. Things I love about Earl Grey: the bergamot, the brightness, and the richness in flavour. Ahista Tea sent me a sample of their Blue City – which at first glance at the name, doesn't really tell you much at all! But if you take a look at the dry leaf, it definitely looks like a familiar favourite of mine in both looks and aroma.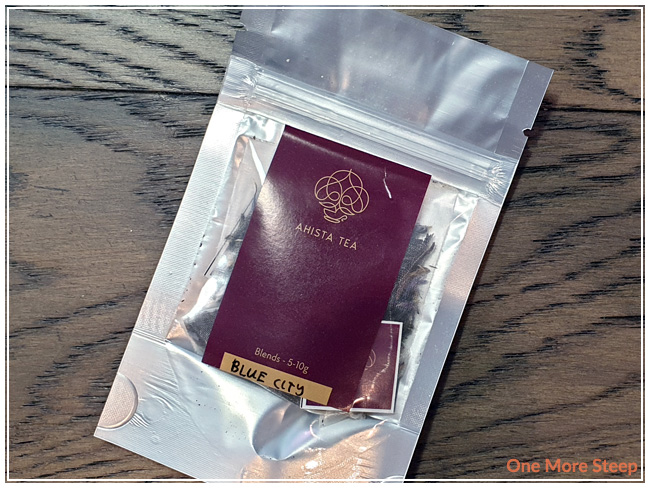 Blue City came in sealed tea bags, the little bags were made of a gauze-like material, which I'm not sold on the fact that it could be biodegradable because they felt very much like plastic (to be on the safe side, I separated the tea bag material from the tea leaves for composting purposes). Visibly, Blue City has black tea leaves and blue cornflower petals. There's an obvious citrus aroma to it and it basically smells like an Earl Grey blend to me.
Blue City consists of: black tea, blue cornflowers, vanilla bean flavour, and bergamot oil.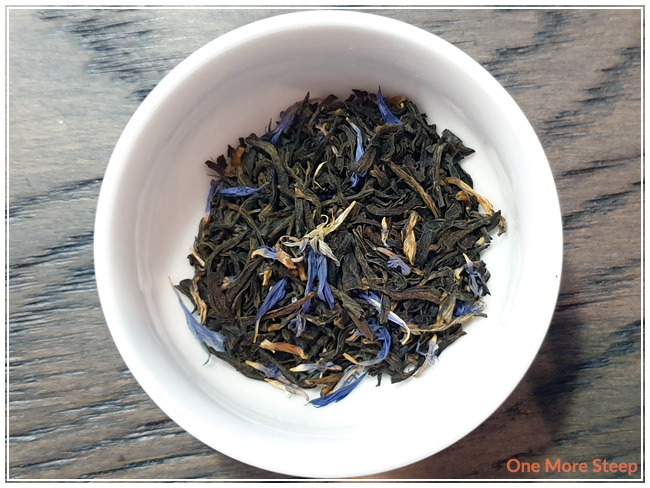 Preparation
Ahista Tea recommends steeping Blue City in 95-100°C (203-212°F) water for 3 minutes. I opted to do an initial steep of Blue City in 100°C (212°F) water for 3 minutes.
First Taste
Blue City steeps to a golden red colour, with a lovely mix of floral and citrus notes – heavy on the citrus. There's a hint of vanilla in the steeped tea that wasn't really prevalent in the dry leaf. I found the aroma of the tea to be quite pleasant and inviting – basically what I look for in an Earl Grey. There's a nice sweetness, with just a touch of astringency to the end of each sip. I greatly enjoyed the vanilla notes, it added a level of creaminess that helps to set it apart.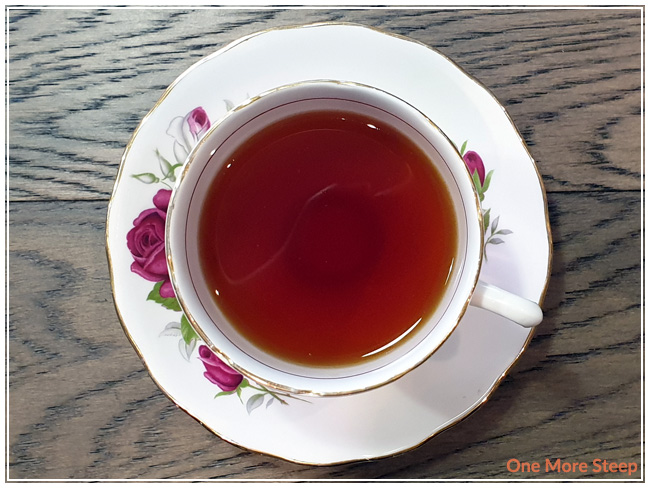 A Second Cup?
I resteeped Blue City once (adding an additional 30 seconds for the subsequent steep), but found the bergamot and vanilla flavours to be quite muted compared to the initial steep. I would recommend Blue City for just one steep.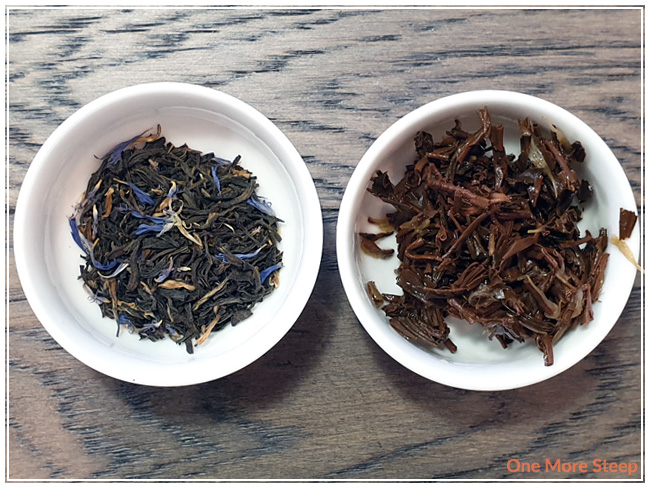 My Overall Impression

I loved Ahista Tea's Blue City. I'm a sucker for an Earl Grey, so it was nice to try their take on the classic black tea blend. I really enjoyed the bergamot and vanilla notes in the steeped tea, which made the tea quite pleasant. I wasn't too big on the slight astringency when I steeped it according to Ahista Tea's recommendations, but I'm also a fan of adding a bit of sugar and evaporated milk to my Earl Grey, so it balanced out and made for a nice cuppa.
Curious about the cup rating system? Click here to learn more.