Rare Willow White by Teakan
White Tea / Straight
$30.00 for 60g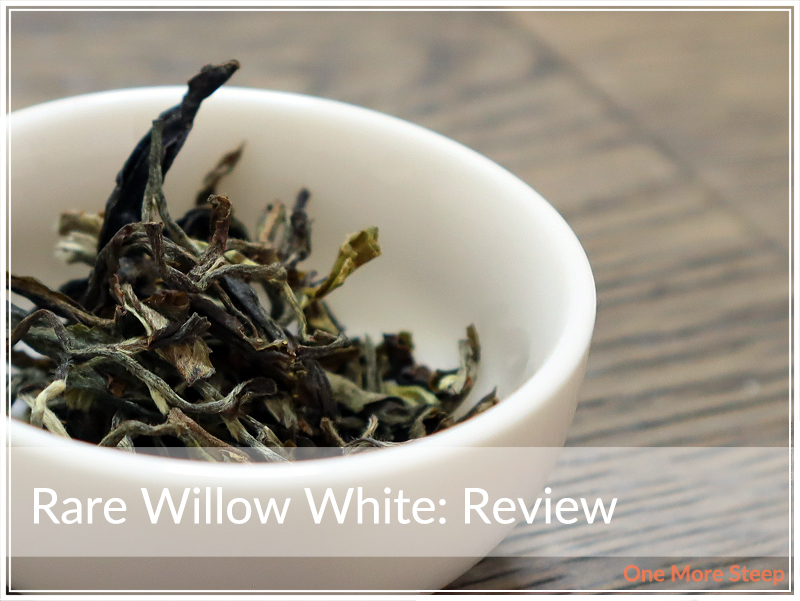 Rare Willow White is part of Teakan's Volume 4 Exploration Kit, a collection of five single origin teas. Rare Willow White makes up 10g of the 60g kit.
First Impressions
Rare Willow White comes in a sealed, resealable kraft paper pouch with a very familiar label. Unsurprisingly, Rare Willow White is a white tea. This particular one comes from Maipokhari, Ilam, Nepal. Fun fact, the tea industry began in that region back in 1863 and Nepal is responsible for producing 16.23 million kilograms of tea every year – with the majority being grown in Ilam. Rare Willow White is a 2nd flush tea harvested in 2020.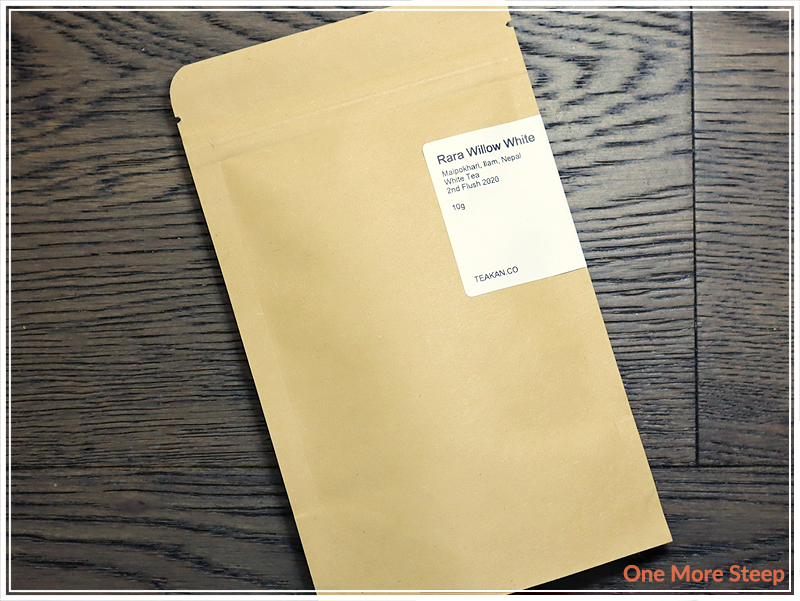 The leaves are long, wiry, with a great mix of colorus from cream, spring green, olive, brown, and a deep brown that's almost black. There's a great range in colours here, which makes it a such joy to look at. There's a light floral sweetness to it, which makes it kind of enticing.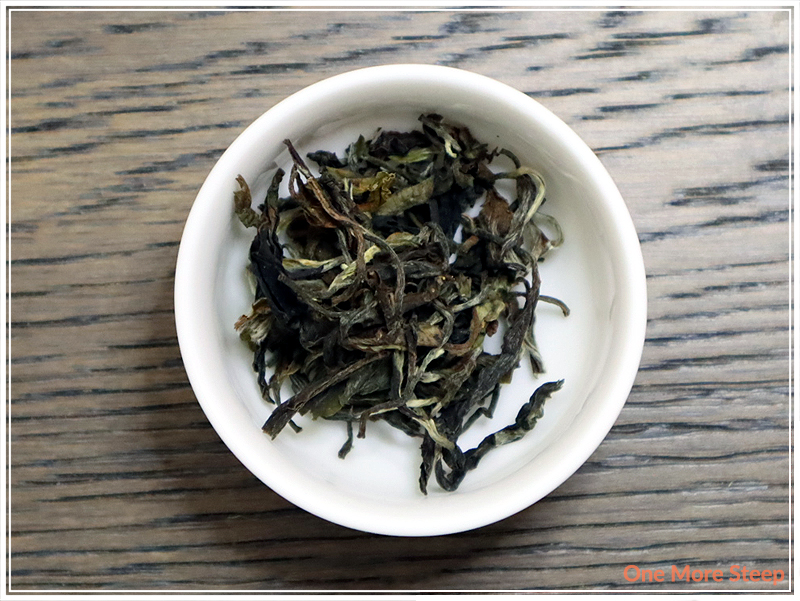 Preparation
Teakan recommends two different steeping temperatures for Rare Willow White. For those steeping western style, Teakan recommends 75°C (167°F) water for 1 minute. For those opting to go the gongfu route, they recommend 80°C (176°F) water for 15 seconds.
I opted to go the western style as it's easier for me to pour and steep for 1 minute versus 15 seconds.
First Taste
Rare Willow White steeps to a light yellow. The aroma is lightly floral. This white tea steeps smooth – it has a nice mouthfeel to it with zero astringency or bitterness when steeped for 1 minute. The flavour is floral, with a hint of fruitiness and just a touch of sweetness. Nothing too overwhelming, but it helps accent the floral notes. It has a bit of a crispness to it, and it's just a very easy tea to drink.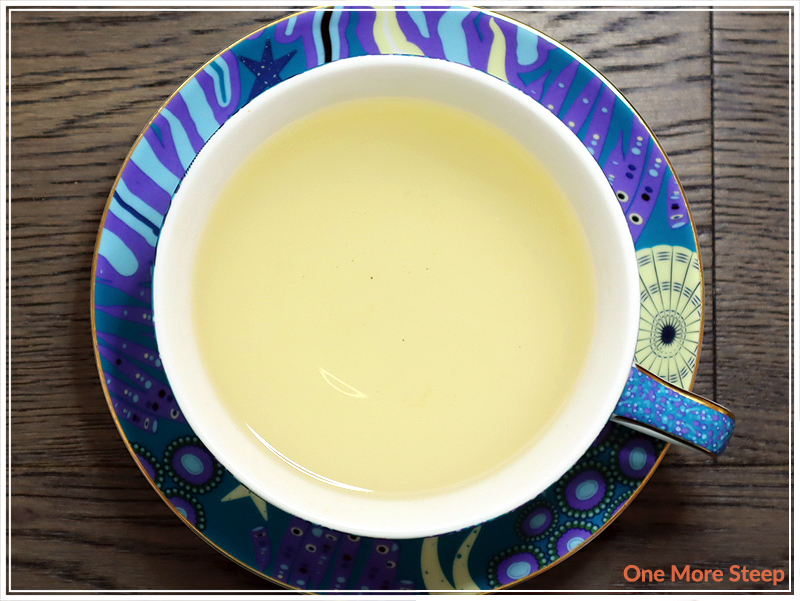 A Second Cup?
I resteeped Rare Willow White six times (seven steeps total with the same leaves). The tea itself became a darker golden yellow as I went, and the floral notes got stronger, with a heavier fruity undertone as I steeped. It was still very easy to drink, and I liked tasting the very subtle differences between each steep. I found that the flavour began to wane by the third resteep (fourth steep total), but it was still palatable by the sixth resteep.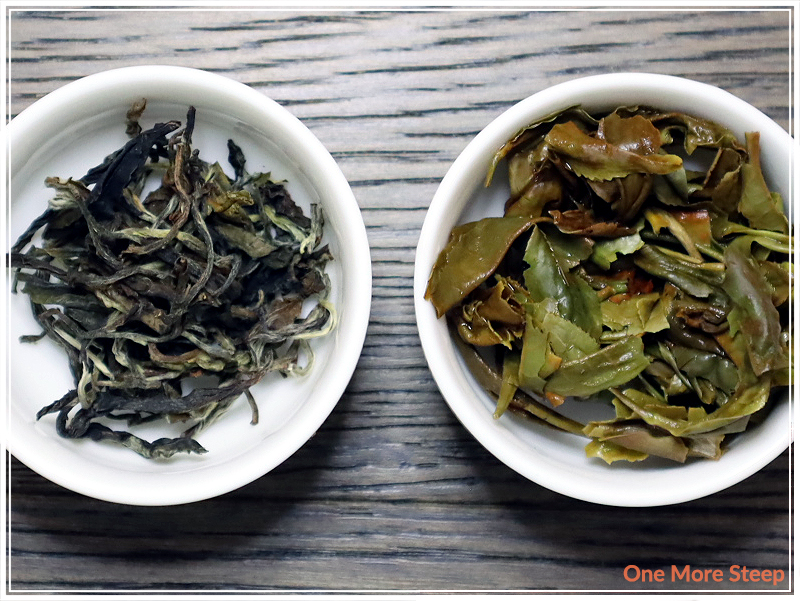 My Overall Impression

I loved Teakan's Rare Willow White. Honestly, what a treat to try a white tea from Nepal – especially one that just resteeps so well and has a great flavour to it. I love the light sweetness that mingles well with the floral and fruity notes. Rare Willow White certainly has a great flavour, aroma, and the leaves are pretty to look at as well. I definitely enjoyed this one hot, but also had a cup of it cooled down with ice and it does well as an iced tea as well.
Curious about the cup rating system? Click here to learn more.