Organic Hojicha by DavidsTea
Green Tea / Straight
$9.98 for 50g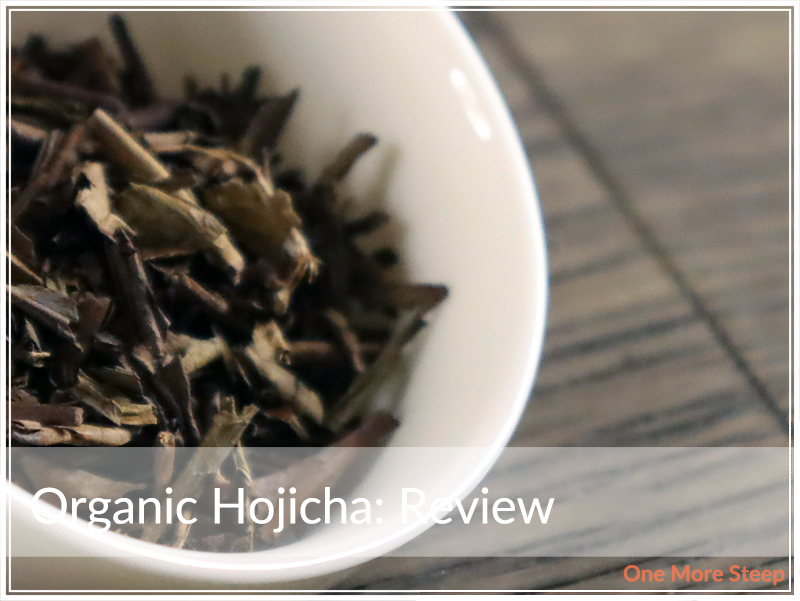 DavidsTea sent me Organic Hojicha as part of a complementary Garden to Cup subscription package, a review was not requested.
First Impressions
Hojicha is one of those teas that I tend to enjoy, so finding Organic Hojicha in some mail that DavidsTea had sent me. Organic Hojicha is described as a "cozy, roasted & classic" green tea. The packaging for this green tea is not in the standard silver packaging, but it's a light green instead with a navy blue (almost black) print across the front while the back of packaging is a white with a pearl sheen and a black print.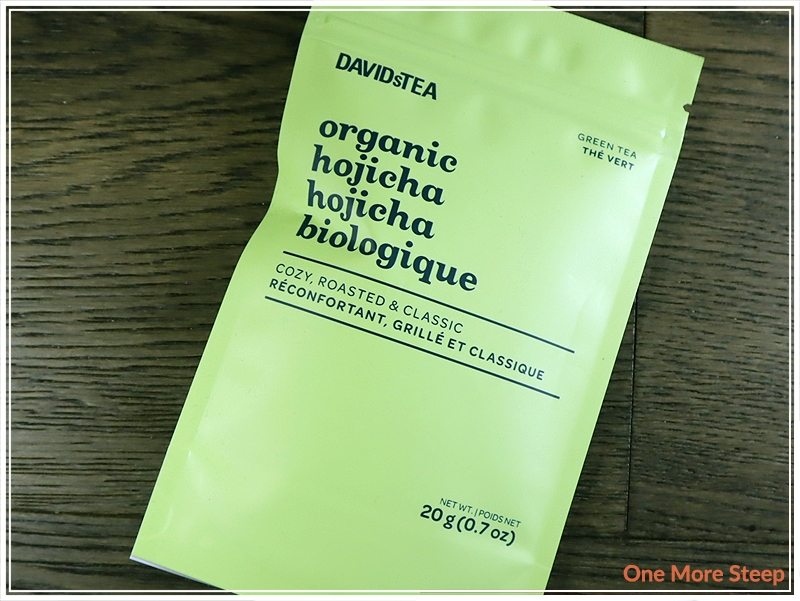 Organic Hojicha consists of organic green tea from Japan. The leaves themselves have a beautiful roasted aroma to it that's subtly nutty. The dry leaf is pretty to look at, and a milk chocolate brown colour with hints of a browny-green. Hojicha typically has little bits of stems throughout, which this Organic Hojicha has as well.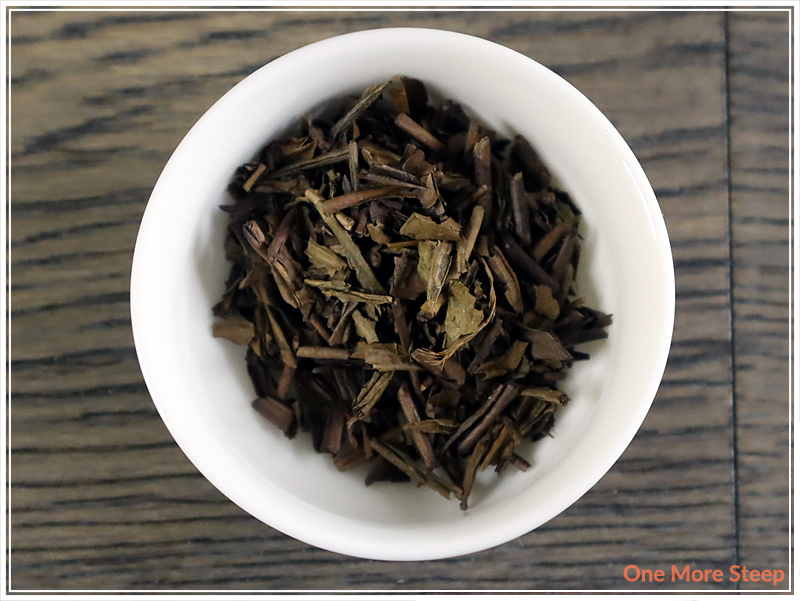 Preparation
DavidsTea recommends steeping Organic Hojicha in 80°C (175°F) water for 1 to 2 minutes. I opted to do an initial steep for 2 minutes.
First Taste
Organic Hojicha steeps as to a light orange, with little bits of tea leaves that escaped my stainless steel infuser. The aroma is grassy, nutty, with roasted notes. The tea itself has a smooth mouthfeel, with zero astringency or bitterness. The flavour of the tea isn't as full bodied as I expected, based on the aroma, but it does linger with a sweet aftertaste after each sip.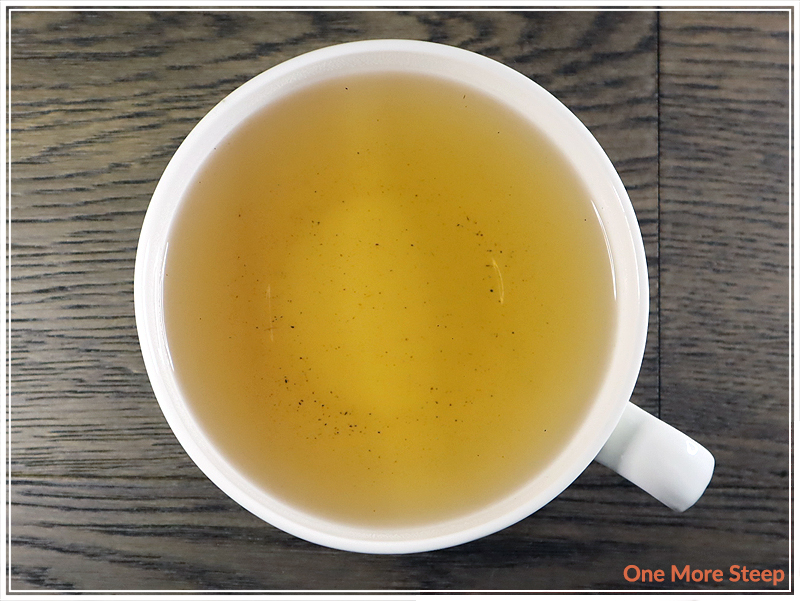 A Second Cup?
I resteeped Organic Hojicha four times (five steeps total with the same leaves), and added an additional 30 seconds for each subsequent steep. I found that the flavour of Organic Hojicha was strongest with the first resteep, and then started to get weaker in flavour after that. I would resteep those leaves to get more tea out of it.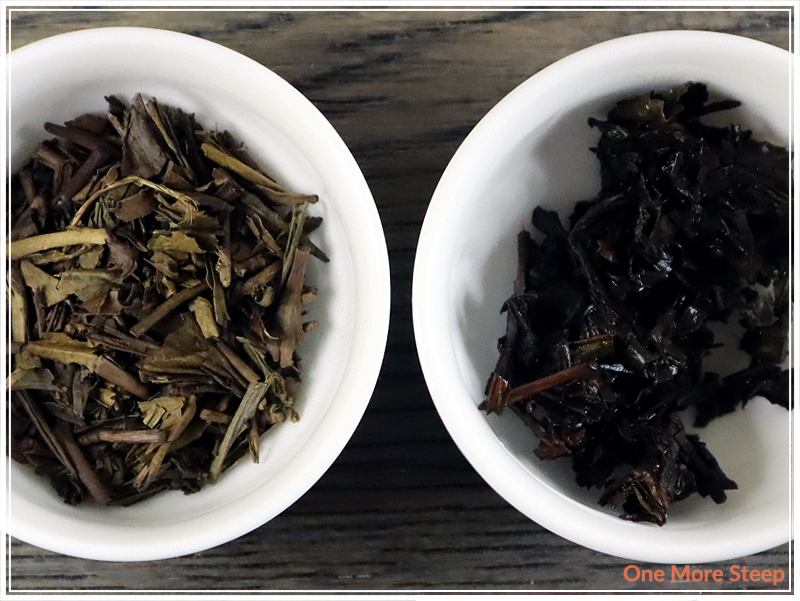 My Overall Impression

I loved DavidsTea's Organic Hojicha. The aroma of the dry leaf, to steeping and drinking the tea. The flavour of the roasted green tea was what I have come to expect from a hojicha, and this one did not disappoint. I would recommend resteeping it, and perhaps even preparing it as a hojicha latte to add an extra layer of creaminess to it.
Curious about the cup rating system? Click here to learn more.