Raspberry Zinger by Celestial Seasonings
Fruit Infusion / Flavoured
$3.49USD for 45g (20 teabags)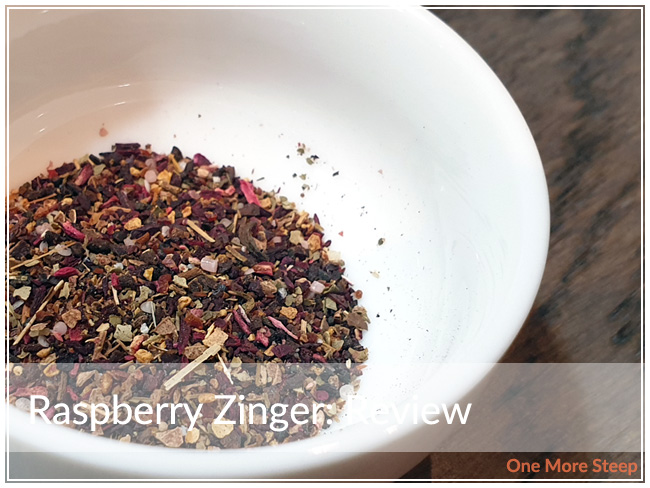 First Impressions
Raspberry Zinger is the last of the fruit tisanes in the Fruit Tea Sampler that I purchased ages ago! You can always tap here to read the other reviews of the tisanes featured in the sampler. This one, like all the other ones, comes ina sealed foil packet that's not resealable. The tisane comes in square teabags, no tag or string present. There's a bright and strong fruity berry aroma, and I can definitely smell the hibiscus.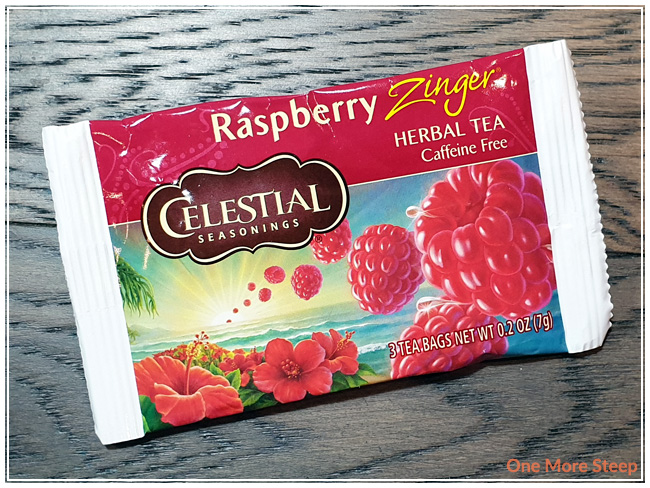 Raspberry Zinger consists of: hibiscus, rosehips, roasted chicory, orange peel, blackberry leaves, natural raspberry flavour with other natural flavours, raspberries and raspberry leaves. Not surprisingly, raspberry isn't the star ingredient, but it does smell very strongly of berries.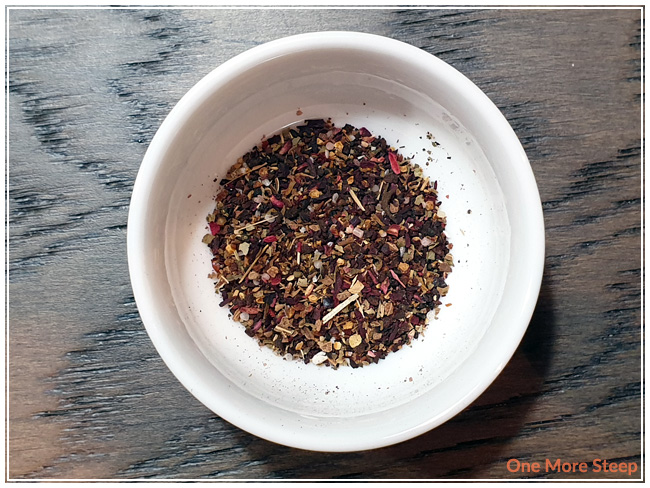 Preparation
Celestial Seasonings recommends steeping Raspberry Zinger in freshly boiled water (100°C/212°F) water for 4 to 6 minutes. I followed the steeping instructions and did a steep for 5 minutes.
First Taste
Raspberry Zinger steeps to a bright berry red colour. I found that it smells like berries and raspberries, which is nice. It's both fruity sweet and tart. I found that the hibiscus flavour is strong and really complements the fruit flavours. I think it would be great with a bit of sweetener to help temper the overall start tartness to the tisane. Or perhaps iced with lemonade or a slice of lemon.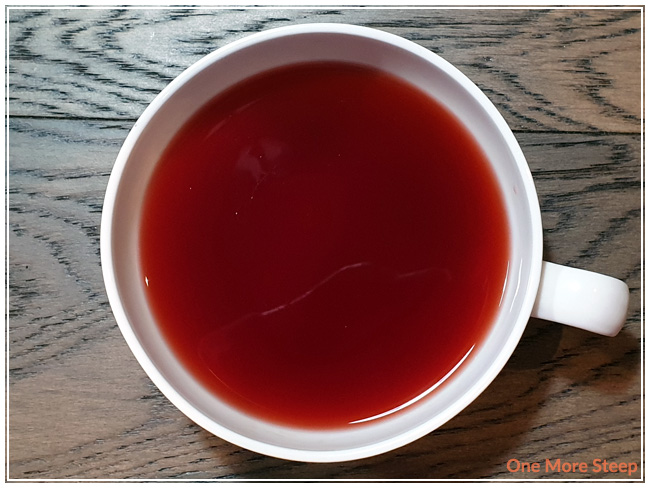 A Second Cup?
I attempted to resteep Raspberry Zinger, but the flavour wasn't strong enough to really make it worth my while. I would recommend steeping Raspberry Zinger just the one time.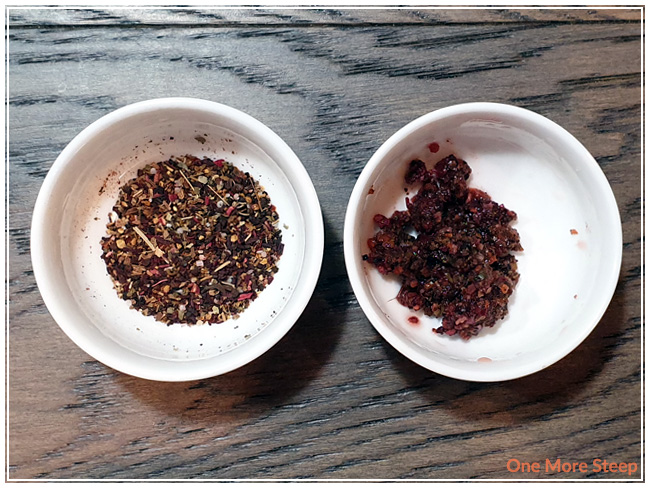 My Overall Impression

I liked Celestial Seasonings's Raspberry Zinger. I really enjoyed the berry flavours, although it was more of a field berry experience than specifically raspberry. The tartness from the hibiscus could be overwhelming for some, but I do tend to like hibiscus so I was okay with it. A bit of honey would go a long way to help brighten up the fruit flavours even more, and lower the level of tartness present in the tisane. I would recommend having it iced to really appreciate the fruity flavours.
Curious about the cup rating system? Click here to learn more.