Sunset Chai by Wize Monkey
Herbal Infusion / Flavoured
$14.99 for 100g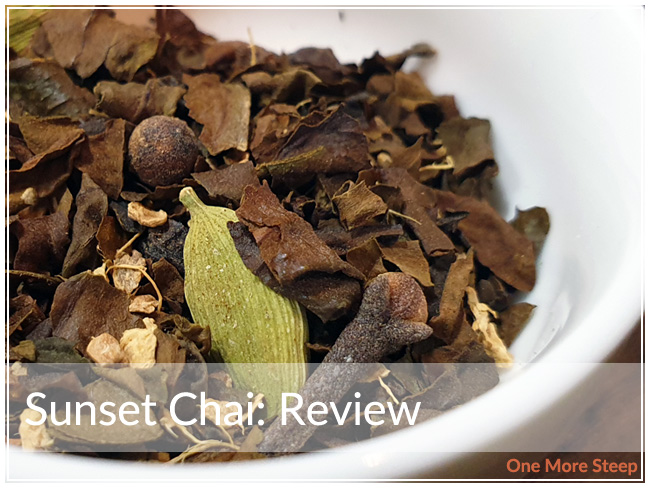 First Impressions
Another 2020 Vancouver Tea Festival purchase! I was super pleased to see the fellows behind Wize Monkey at the festival this year, it's always lovely to see familiar faces. I picked up a tin of Sunset Chai because it smelled amazing – it basically smells like ginger ale and I thought that was pretty cool, so I picked up a tin of this blended coffee leaf tea.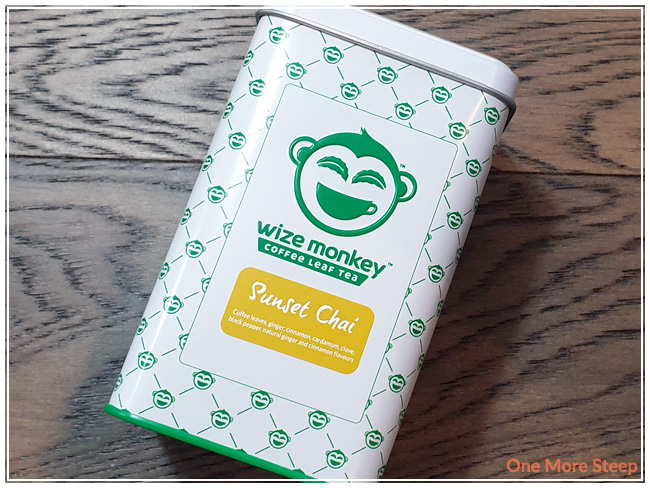 Sunset Chai consists of coffee leaves, ginger, cinnamon, cardamom, clove, black pepper, and natural ginger & cinnamon flavours. The ginger is honestly the strongest aroma in the blend, followed by the cardamom and cloves. It smells like ginger ale and I'm all for it.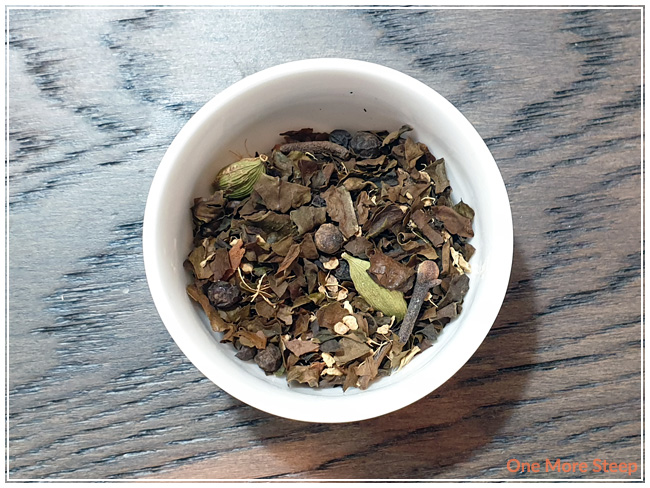 Preparation
Wize Monkey recommends steeping Sunset Chai at 95°C (200°F) water for a minimum of 5 minutes. I did an initial steep of 6 minutes.
First Taste
Sunset Chai steps to a slightly cloudy orange. It smells like ginger, cardamom and cloves. I can also smell the coffee leaf base – it's difficult for me to describe because I feel like it has an aroma all its own – it has some malty notes to it. The flavour reminds me of a gentle masala chai. There's the lovely spice notes – ginger, cardamom, cloves, cinnamon – but doesn't have that punch of caffeine behind it like in a black tea. Coffee leaf does have caffeine, but not as much as tea or coffee does. It's quite pleasant – the coffee leaf base adds a little bit of roasted notes and a malty flavour. There is no astringency or bitterness, which makes it even more pleasant.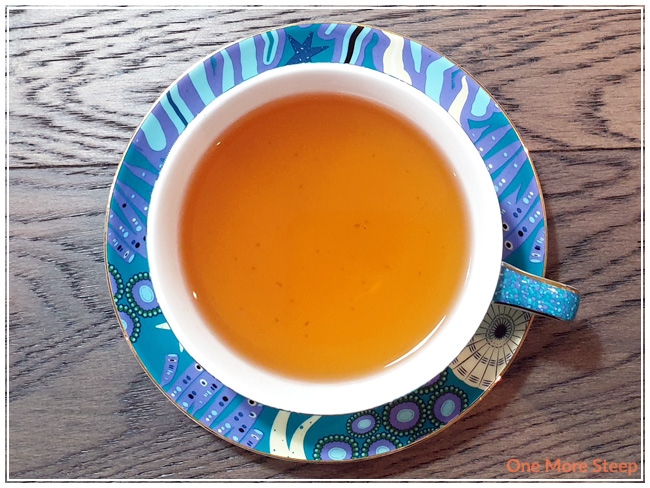 A Second Cup?
I attempted to resteep Sunset Chai. I found that the ginger and cardamom wasn't as strong as I would have picked, and those were the flavours that I enjoyed the most in the initial steep. I'd recommend a longer initial steep to get all the flavour out and leave it at that.
My Overall Impression

I liked Wize Monkey's Sunset Chai. I found the flavours of this coffee leaf tisane to be quite pleasant – I definitely appreciated the bright ginger aroma in the dry leaf, and the pleasantness of the spice flavours in the steeped tea. It makes for a nice alternative to the traditional masala chai, because it's lower in caffeine and just has that more gentle way about it – it'd make for a nice option to get those warming spices in your cup when you're closer to bedtime or not wanting to drink as much caffeine.
Curious about the cup rating system? Click here to learn more.