Dian Hong from Teakan
Black Tea / Straight
$30.00 for 66g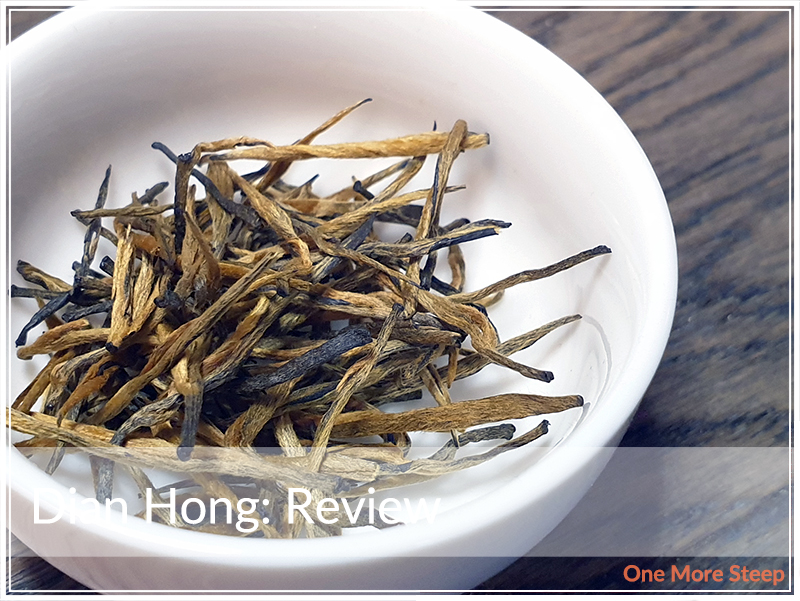 Dian Hong is part of Teakan's Volume 3 Exploration Kit, a collection of five single origin teas. Dian Hong makes up 15g of the 66g kit.
First Impressions
Dian Hong comes in a kraft paper pouch that's sealed and resealable. It has a simple white label on the front and back with some information about the tea itself. This is a black tea from Feng Qing, Yunnan, China and it was harvested in autumn 2020 – something nice that came out of the pandemic! For 15g of tea, it feels more like more because it's just such an airy tea and takes up more space.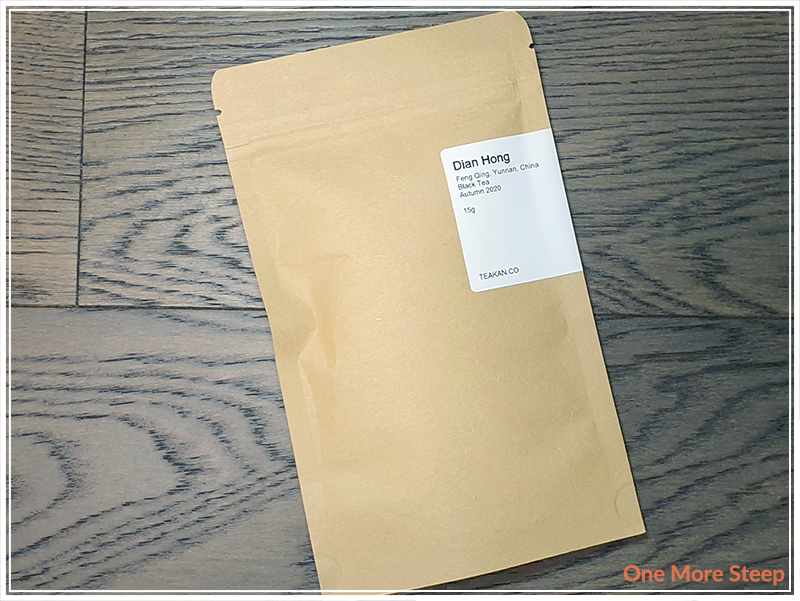 The leaves themselves are really quite lovely – long leaves with a great array of colours from light golden yellow to a dark brown. The leaves have some lovely feathery bits to them, and you can definitely see some leaves and buds in the mix. It very much lends itself to making me think that this is a handpicked tea, because of the delicate nature of the leaves. Dian Hong has a lovely aroma to it, quite floral and it reminds me a lot of osmanthus scented oolong.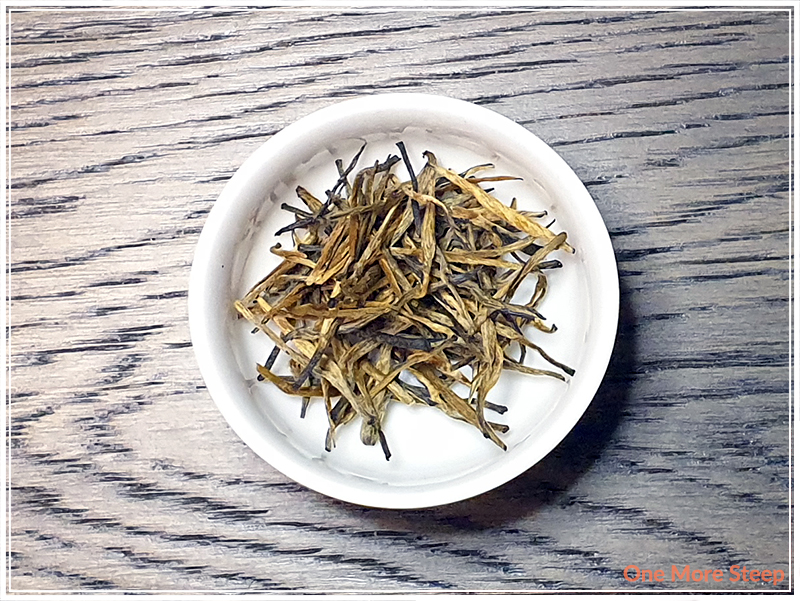 Preparation
Teakan recommends steeping Dian Hong in 90°C (194°F) water for 2 to 3 minutes.
For the gongfu method of steeping, Teakan recommends steeping Dian Hong in 90°C (194°F) water for 10 to 15 seconds.
I opted to do the western steeping method with the recommended water temperature and did an initial steep of 2 minutes.
First Taste
Dian Hong steeps to a pretty golden yellow colour. It has a sweet floral aroma to it and it tastes basically like how it smells. Sweet, floral, with some astringency in the background that causes just a hint of dryness in the mouth at the tail end of each sip. It's quite flavourful and I like the natural level of sweetness that is in this black tea, it reminds me a lot of honey with the floral sweetness in it. Definitely one to keep sipping on instead of taking big gulps at a time, with just that bit of astringency.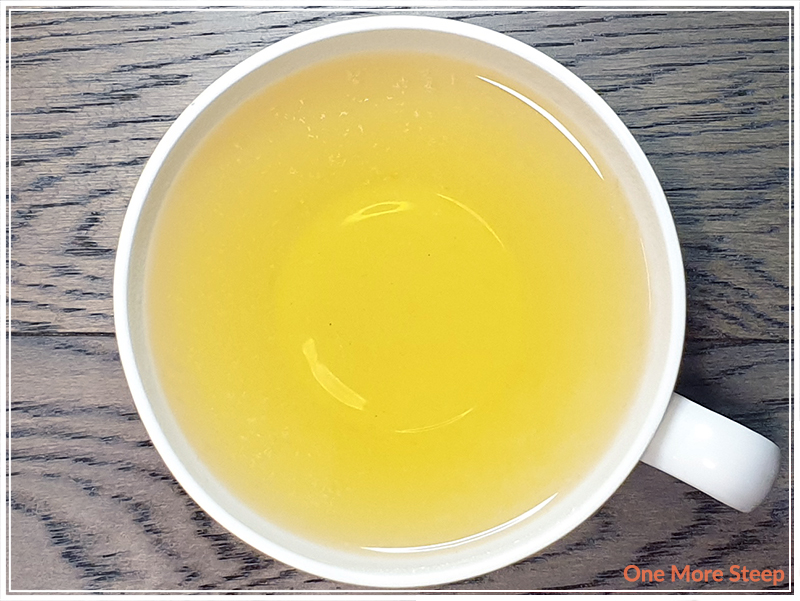 A Second Cup?
I resteeped Dian Hong a total of seven times (eight steeps total!), adding an additional 30 seconds for each subsequent steep. I found that the tea got a bit darker and more orange before it lightened up again. It was quite flavourful with each steep and eventually got a more honeyed flavour to it and slightly less astringency as I continued to steep the same leaves. The leaves came out much more uniform in colour than they did when the leaves were dry.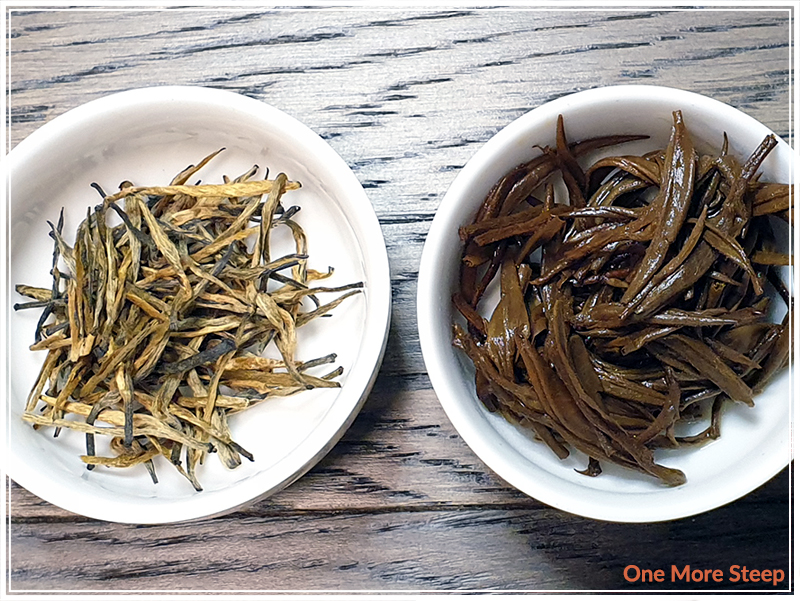 My Overall Impression

I loved Teakan's Dian Hong. This was a great introduction to the Volume 3 Exploration Kit from Teakan, I thought it was a lovely black tea experience and the natural sweetness and floral flavours found in the tea leaves was just a real treat. I'm always a fan of getting to try single origin teas and it's really great to be able to do so in an affordable manner. I would recommend Dian Hong for those who like to try new black teas, especially ones that are naturally sweet and won't require a lot of doctoring up to make a bit more palatable.
Curious about the cup rating system? Click here to learn more.