Cream Soda Float by Dessert by Deb
Black Tea / Flavoured
$6.75 for 25g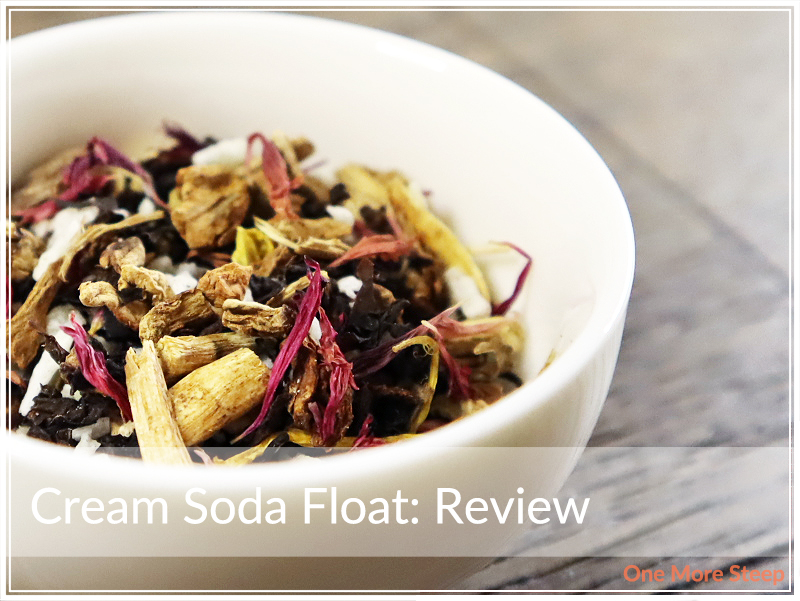 Cream Soda Float came to me as part of the bimonthly subscription box from Dessert by Deb.
First Impressions
This is actually the last blend from Dessert by Deb that was part of the bimonthly subscription box that I've got to review! The last box was received earlier this year and while I'm so sad that it's no longer being offered, I am looking forward to placing a self-curated box to receive in the mail very soon.
Cream Soda Float comes in a pale pink metallic pouch that's sealed and resealable. It has the very familiar colourful polka dot label across the front of it.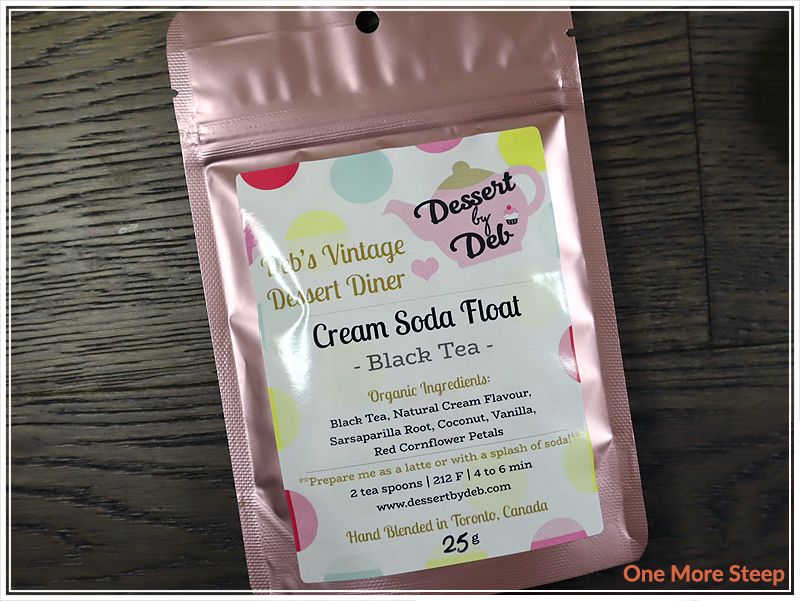 Cream Soda Float consists of organic: black tea, natural cream flavour, sarsaparilla root, coconut, vanilla, and red cornflower petals. This is an incredibly beautiful blend – just look at it! The aroma is surprisingly strong and it reminds me a lot of cream soda. I'm not sure how that was achieved, but it smells really good and reminds me just like the pop.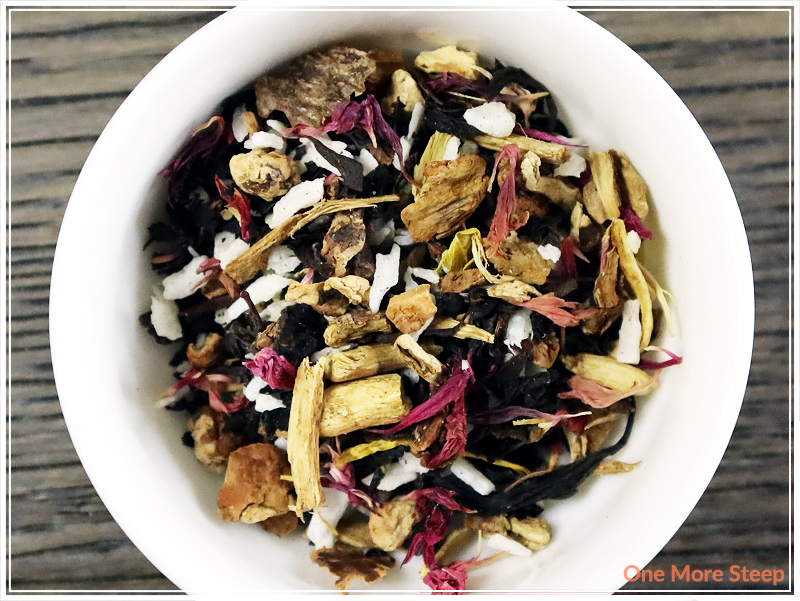 Preparation
Dessert by Deb recommends preparing Cream Soda Float in 212°F (100°C) water for 4 to 6 minutes. I opted to do an initial steep for 5 minutes.
Dessert by Deb also recommends preparing Cream Soda Float as a latte or with "a splash of soda". I opted to have it hot, and then tried it as a latte.
First Taste
Cream Soda Float steeps to an orange-brown colour, and it has a strong cream soda aroma to it. I found the flavour to be curiously very similar to cream soda. There's some vanilla notes, it's slightly creamy, and somehow tastes like cream soda. The vanilla notes really lend itself to making me think of a float because of vanilla ice cream (obviously one of the classic choices of ice cream for a float!). It has a nice sweetness to it, which I appreciate because cream soda has plenty of sweetness to it, but it's not overkill.
Changing this cup of tea to a latte added a nice layer of creaminess on top of the existing vanilla notes, and really sold it to my tastebuds that I was having a float.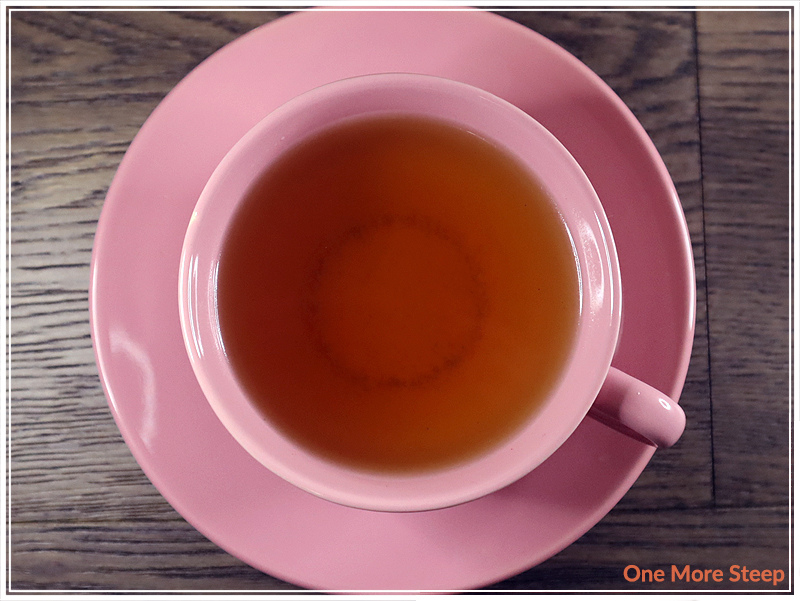 A Second Cup?
I attempted to resteep Cream Soda Float once, but found that the flavour just did not compare to the initial steep.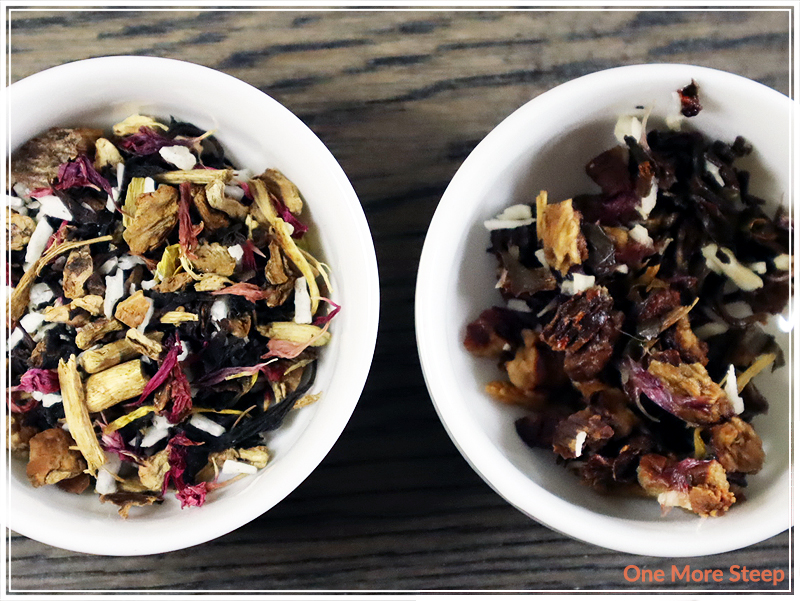 My Overall Impression

I loved Dessert by Deb's Cream Soda Float. I don't know how she managed to get this black tea blend to smell and taste like cream soda, but Deb did! Part of the high marks is for that alone, because it's just a marvel to me. The flavour was on point, the fact that it had those vanilla notes for that vanilla ice cream component of a float really made it all the more delicious. It does well as a latte, so I imagine that Dessert by Deb's suggestion of preparing Cream Soda Float with a splash of pop would also do the trick as well.
Curious about the cup rating system? Click here to learn more.