Organic Pomegranate White Tea by Trader Joe's
White Tea / Flavoured
$2.49USD for 30g (1oz), 20 sachets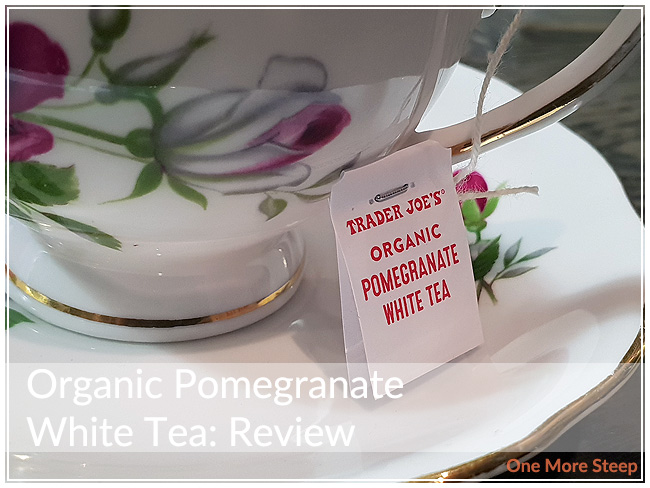 First Impressions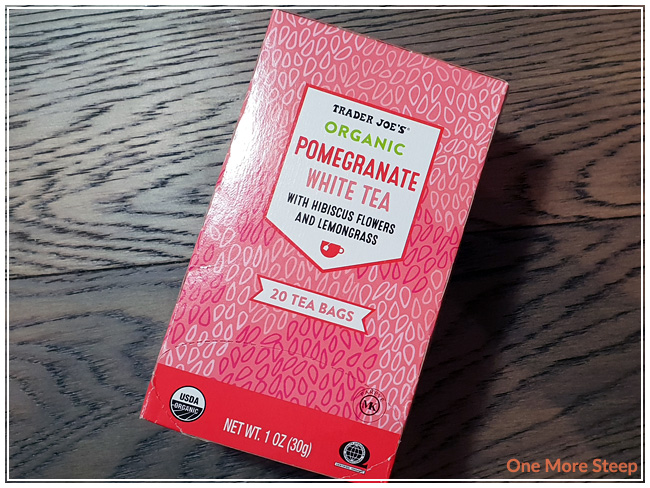 Organic Pomegranate White Tea was one of my purchases from my cross-border tea haul trip back in September (I'm almost done reviewing those teas, I swear). Organic Pomegranate White Tea is one of my Trader Joe's finds, and came in a cardstock box. Each tea bag comes individually wrapped in clear plastic and there's two staples with each sachet – one on the bag itself and the other on the tag. Not impressed.
Update! Sarah [in the comments below] mentions that this tea no longer comes with staples as of October 2021.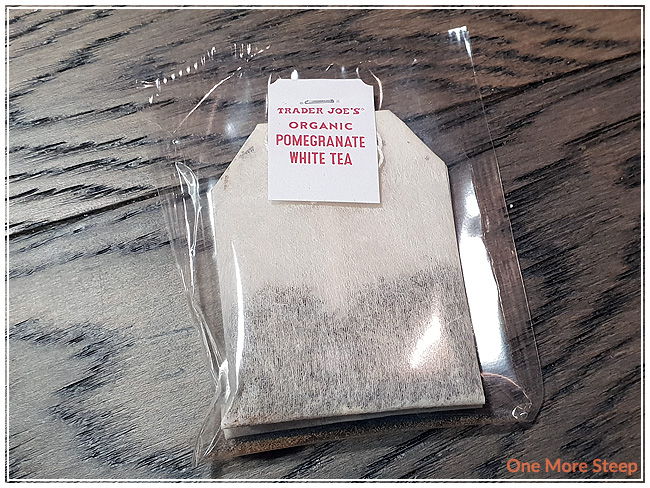 That said, the tea itself smells lovely. I can smell hibiscus, lemongrass, and pomegranate – all very nice fragrances. The ingredients in Organic Pomegranate White Tea are: white tea, hibiscus flowers, lemongrass, natural flavours, pomegranate extract, natural orange flavour, natural lemon flavour, and other natural flavours (all organic). Fun fact, Organic Pomegranate White Tea is sold in Trader Joe's (American company) but is a product of Canada (where I live).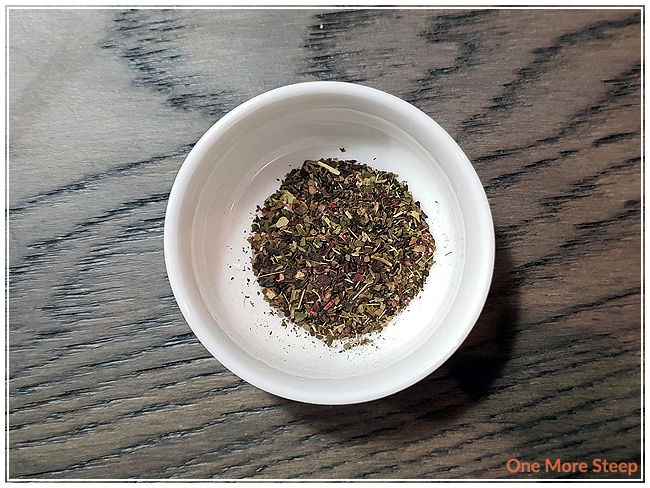 Preparation
Trader Joe's recommends steeping Organic Pomegranate White Tea in boiling water (100°C/212°F) for 3 to 5 minutes. My initial steep of Organic Pomegranate White Tea was for 5 minutes.
First Taste
Organic Pomegranate White Tea steeps to a beautiful dark pink, many thanks to the hibiscus in the blend. The first thing I notice about this white tea blend is the tartness. I think we can thank the hibiscus for that. Other flavours that I can make out is sweetness, floral notes, and a fruity flavour that does remind me of pomegranate (perhaps suggested since it's in the name?). I find myself searching for the white tea base, I can't taste white tea because the other flavours are quite overwhelming and powerful in comparison.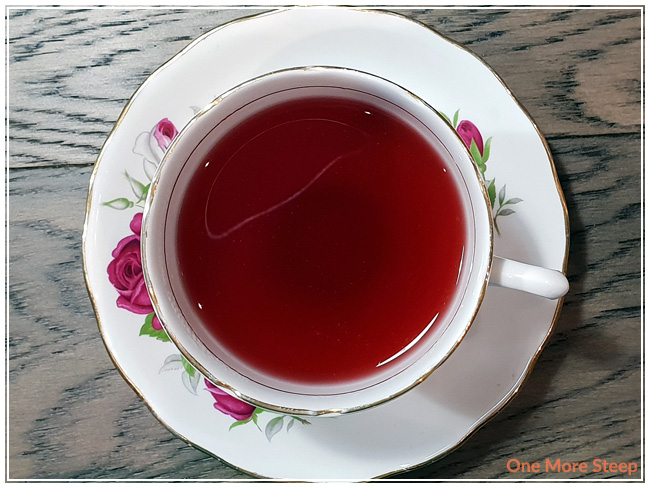 A Second Cup?
I attempted to resteep Organic Pomegranate White Tea and found that the flavour was very poor compared to the initial steep. I would recommend steeping Organic Pomegranate White Tea just the one time.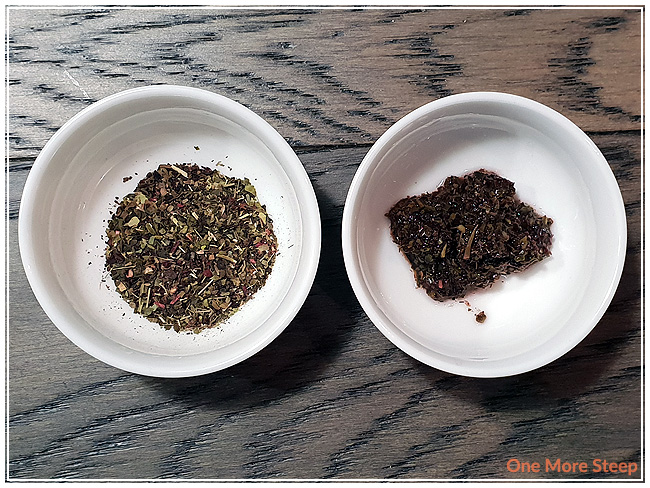 My Overall Impression

I thought that Trader Joe's Organic Pomegranate White Tea was just okay. The thing that really bothers me the most about Organic Pomegranate White Tea is the sheer amount of packaging. The cardstock box is okay, because that will go in recycling, but the individual clear plastic packaging around each tea bag is unnecessary – along with those staples! Staples aren't biodegradable, so if you're looking to pop the tea into your green waste bin when you're done, there's an extra step to remove the staples in order to be environmentally friendly. That said, the flavour of the tea is really nice and I think its great – it'd be fantastic as an iced tea because of the fruity tartness, but Organic Pomegranate White Tea does fail from an environmental standpoint.
Curious about the cup rating system? Click here to learn more.