Maple Cream by Tealish
Herbal Infusion / Flavoured
$9.50 for 50g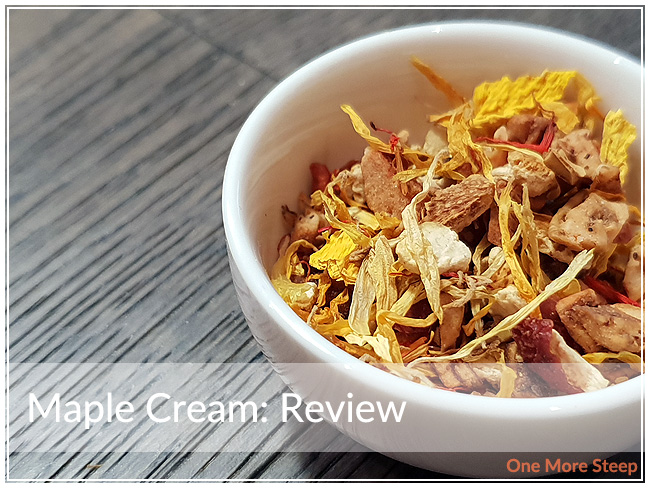 Tealish's Maple Cream came to me as part of The Sugared Teacup's October themed subscription box.
First Impressions
I was intrigued when I unboxed my October box from The Sugared Teacup and found Maple Cream – mostly because of the name, it sounds like a chocolate I've had from a certain local chocolate company (yum). I found the tasting notes on the back of the packaging were fairly accurate. The first thing I noticed when I opened the resealable bag was the fact that it smells like maple syrup and walnuts. I didn't notice any apple fragrance, despite it being the first in the ingredients list.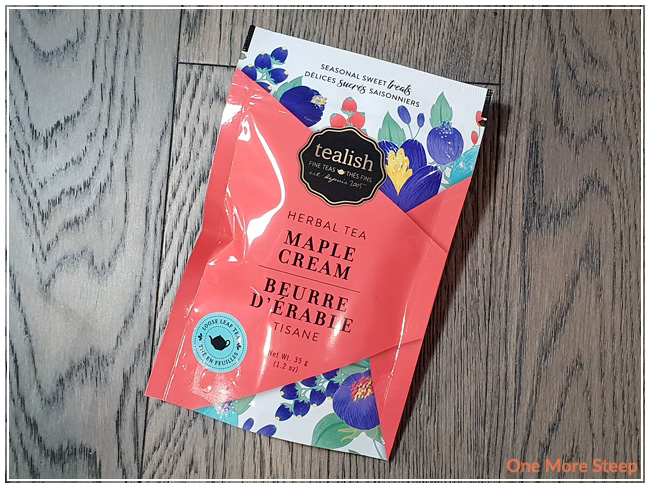 The ingredients in Maple Cream are: apple, orange, rosehip, walnut, safflower, sunflower, calendula, maple sugar, and natural flavours. The aroma of maple syrup is pretty distinctive, and with the name like Maple Cream I'm glad it really comes through.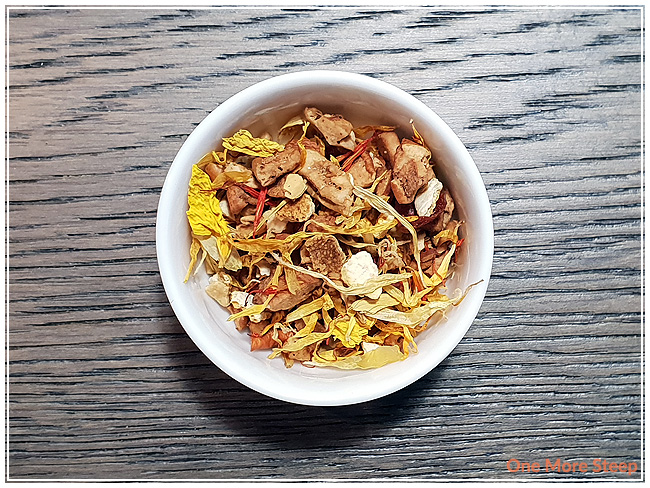 Preparation
Tealish recommends steeping Maple Cream in boiling water (100°C/212°F) for 3 to 5 minutes. My initial steep of Maple Cream was for 5 minutes.
First Taste
Maple Cream steeps to a lovely yellow colour, which I think can be attributed to the safflower, walnut, orange and possibly the apple. The aroma of the steeped herbal tisane smells of sweetness, maple syrup, and a little bit of the walnut. The flavour of the tisane matches the aroma of the steeped tisane really well. I can taste maple syrup, there's a good amount of sweetness in it, and there's a bit of nuttiness in the undertones that are quite pleasant. I don't really get a lot of fruity flavours (there is apple and orange in the blend), but I trust that both add to the sweetness.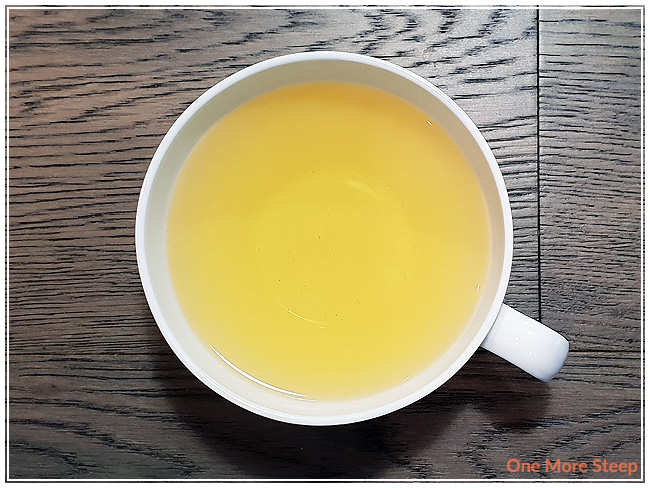 A Second Cup?
I did attempt to resteep Maple Cream, but found that the flavour just wasn't there. I would say that Maple Cream is good for just one steep.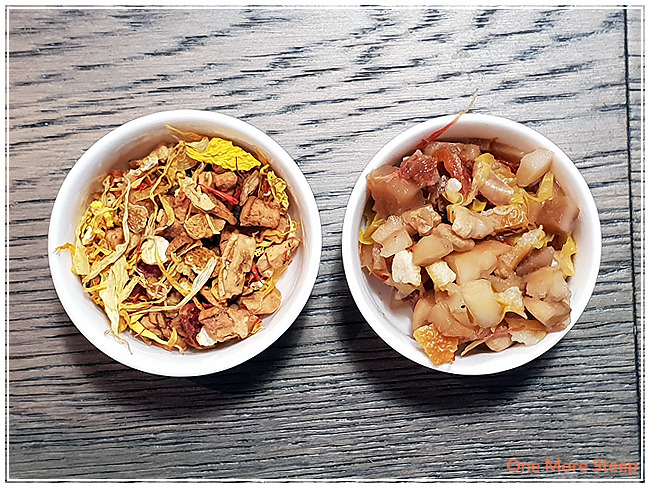 My Overall Impression

I  liked Tealish's Maple Cream. I found that the flavour really made me think of autumn and fall, which makes it a great seasonal option for those who want a caffeine-free beverage. I think it would be a great tisane to mix with a hot apple cider, to have that nutty flavour of the walnut with a boost of apple flavour and sweetness.
Curious about the cup rating system? Click here to learn more.