1990's Loose Leaf Pu'erh Tea (Ripe/Shou) by The Chinese Tea Shop
Pu'erh Tea / Straight
$38.00 for 50g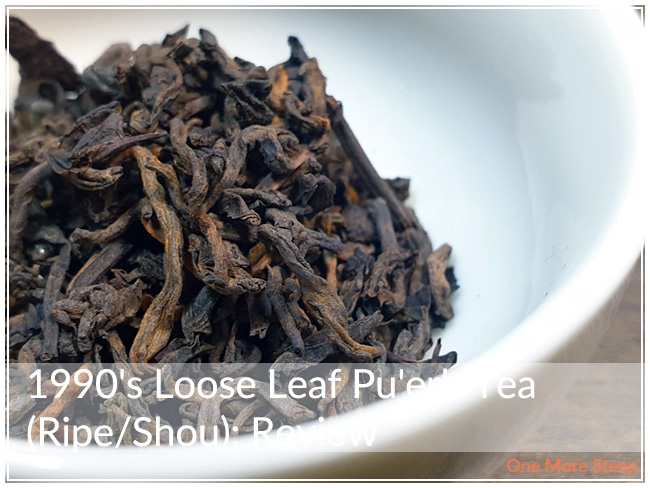 First Impressions
This 1990's Loose Leaf Pu'erh Tea (Ripe/Shou) was a 2020 Vancouver Tea Festival purchase (and March feels so long ago now, especially when I consider that the tea festival happened the weekend prior to a pandemic being declared – a lot has happened since that weekend). This was really an on-a-whim purchase after having a chat with The Chinese Tea Shop's owner, Daniel. Every year, I end up talking to him about tea and he's a wealth of information (so is his shop's website!). The 1990's Loose Leaf Pu'erh Tea was a recommendation made by him, and I was easily persuaded to give it a try.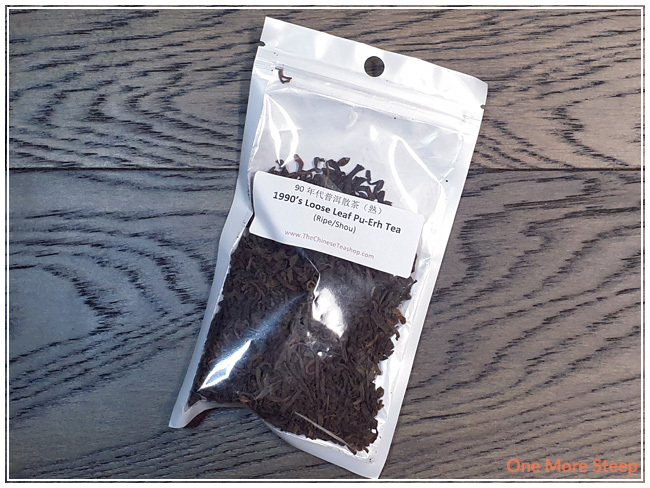 1990's Loose Leaf Pu'erh Tea (Ripe/Shou) is a straight pu'erh tea, from the Yunnan, Xishuang Banna Region of China. The ripe/shou vs raw/shang categories of pu'erh will be discussed another day. The loose leaf tea comes in a plastic resealable pouch that has a clear front and white back and a simple label with not a lot of information – the product page on The Chinese Tea Shop's website definitely has more. The leaves themselves are a dark reddish brown colour and there's an aroma to the leaves that reminds me of figs and apricots.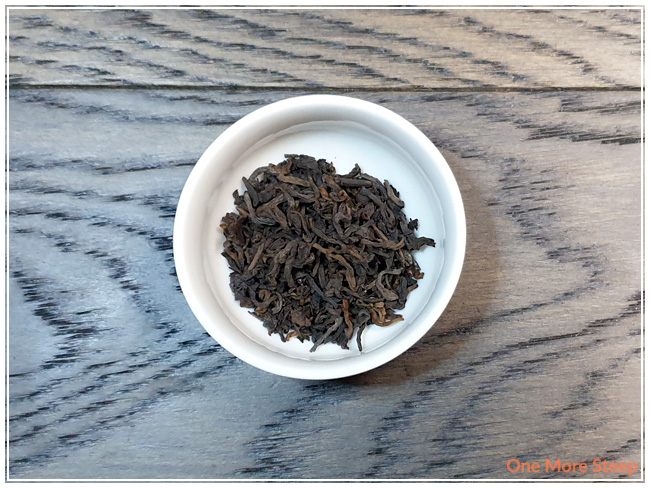 Preparation
No steeping instructions on the packaging, but as per the website, The Chinese Tea Shop recommends 95-100°C (203-212°F) water for steeping pu'erh, and also the gongfu method of steeping. I'm still unpacking from my move, so I used a western style tea pot instead and steeped for 90 seconds using 100°C water.
First Taste
1990's Loose Leaf Pu'erh Tea (Ripe/Shou) steeps to a deep, deep reddish brown colour. The aroma of the steeped tea mimics the flavour of the tea really well – I get a lot of earthy and malty notes, sweet fig and apricot flavours, and there's a thickened mouthfeel to the tea itself. It's very smooth though, with no bitterness detected.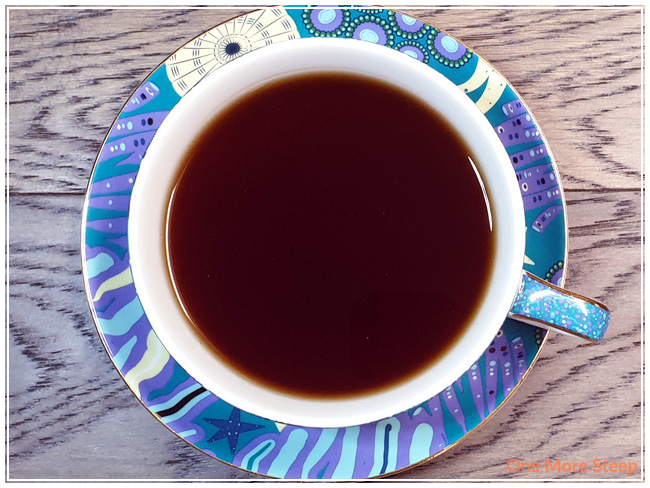 A Second Cup?
I resteeped 1990's Loose Leaf Pu'erh Tea (Ripe/Shou) six times (seven steeps total with the same leaves), and added an additional 15 seconds for each subsequent steep. The flavour remained consistent throughout, I found that the sweet fig and apricot flavours began to wane a bit by the third resteep, but was still detectable by the sixth resteep.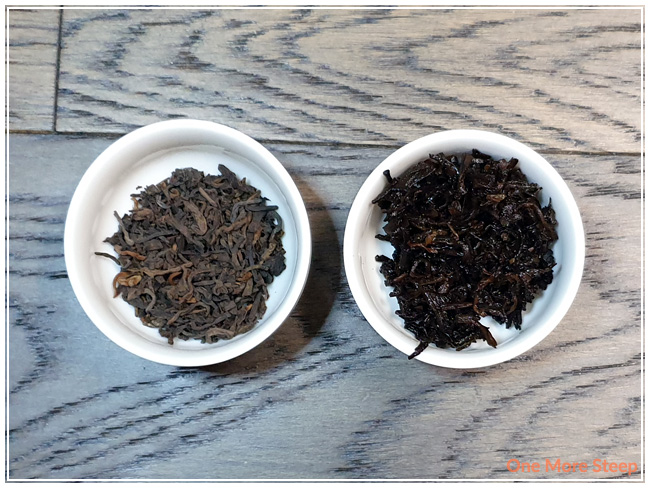 My Overall Impression

I loved The Chinese Tea Shop's 1990's Loose Leaf Pu'erh Tea (Ripe/Shou). The balance of flavours in this tea make for a tasty cup of tea, and I'm happy that the leaves resteep so well, especially since it's not a particularly inexpensive tea. My best pro-tip to share when you've got an expensive tea is to always resteep it (unless you didn't like it) and get all that flavour out of the leaves before green binning it. I found this pu'erh to be really easy to drink and I found the malty part balanced really well against the sweet fig and apricot flavours that I found in there.
Curious about the cup rating system? Click here to learn more.