Ancient Camphor Wild Tree Loose Leaf Pu'erh by The Chinese Tea Shop
Pu'erh / Straight
$18.00 for 20g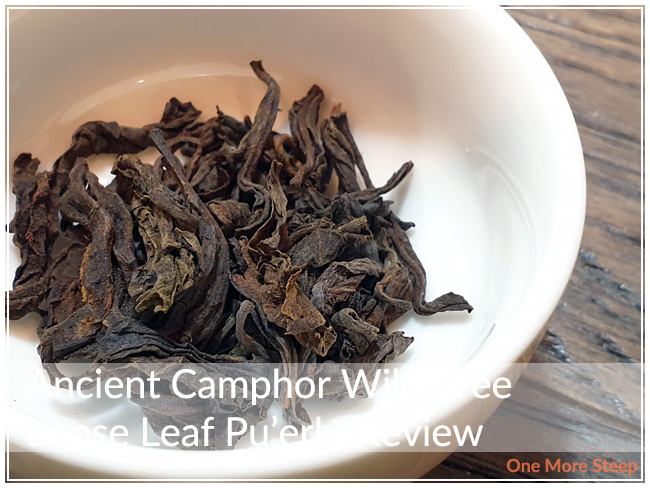 First Impressions
I know, I know, I bought pu'erh. It's just so out of character for me! I'll reach for basically any other type of true tea before pu'erh (I'm terrible, I know). Ancient Camphor Wild Tree Loose Leaf Pu'erh is a purchase that I made from The Chinese Tea Shop at the 2020 Vancouver Tea Festival that I actually made on impulse. (That may apply to most of the purchases I made at the tea festival… if I'm being honest).
Ancient Camphor Wild Tree Loose Leaf Pu'erh comes in a resealable plastic pouch with a simple label on it. I found from the product page online that this tea is from Yunnan, Xishuang Banna Region, it's considered a sheng (or raw) pu'erh, and it was harvested in the 1990s.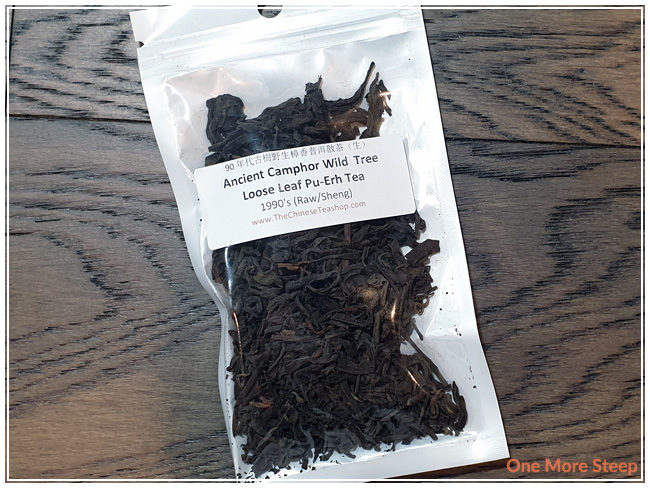 The leaves are dark, there's a bit of colour variation throughout the leaves which is nice to see. The aroma of the dry leaf is a mix of earth and mushrooms with a hint of mineral quality to it that reminds me of the smell of mineral water. It's basically intriguing and also one of the reasons that I wanted to buy it – who doesn't want to drink tea from the 1990s?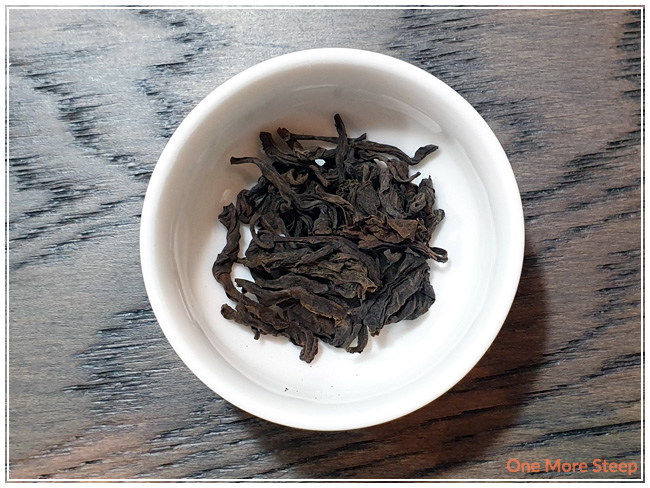 Preparation
The Chinese Tea Shop recommends steeping pu'erh in 95-100°C (203-212°F) water, and also recommends using the gongfu method of steeping tea (which is basically seconds for very short steeps. I opted to do an initial steep of Ancient Camphor Wild Tree Loose Leaf Pu'erh for 1 minute (60 seconds) with 100°C (212°F) water as I was steeping it in western style tea pot.
First Taste
Ancient Camphor Wild Tree Loose Leaf Pu'erh steeps to a golden peachy colour pretty quickly. There's a strong earthy flavour to it that continues to remind me of mushrooms with a subtle sweetness throughout. It's pleasant and enjoyable, which I do find to be a surprise to me since I normally don't gravitate towards pu'erhs but here I am – buying and drinking it.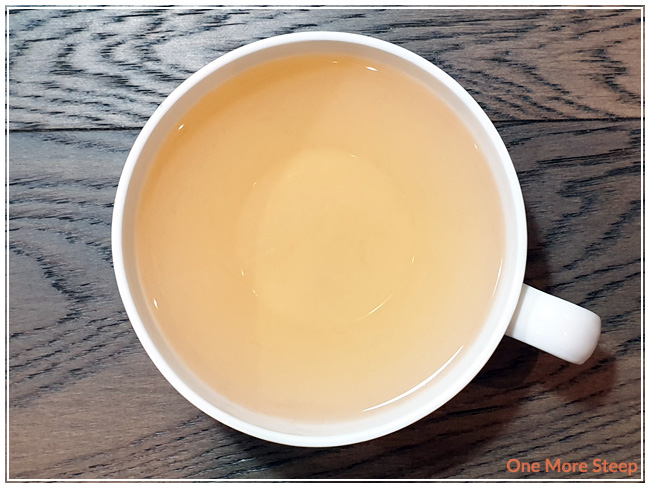 A Second Cup?
I resteeped Ancient Camphor Wild Tree Loose Leaf Pu'erh six times (seven steeps total), adding an additional 30 seconds for each subsequent steep. I found that the flavour got stronger in resteep 1 and 2, and then got weaker after that. The flavour of the tea remained consistent throughout all the steeps.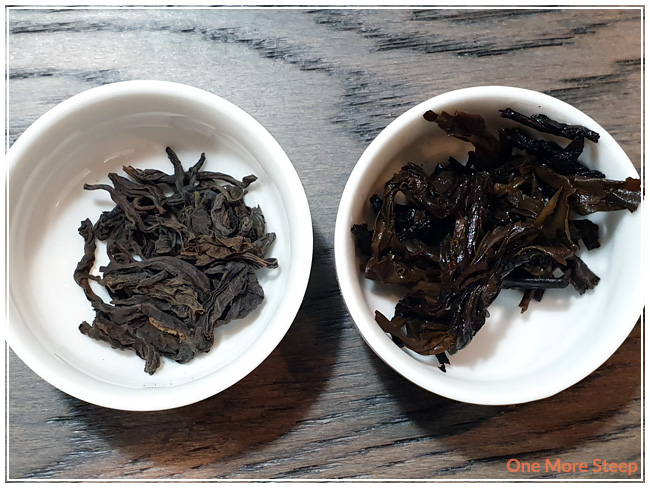 My Overall Impression

I loved The Chinese Tea Shop's Ancient Camphor Wild Tree Loose Leaf Pu'erh. While I did make this purchase on whim – because why not? – I found the dry leaf aroma and the steeped tea to be both intriguing and inviting. I really enjoyed the flavours from this raw pu'erh, and it was really nice to get the opportunity to try out a tea that's been aged. I think the flavour is really nice with that earthy quality, and I really liked how well the tea resteeped and stayed pretty true to the initial steep.
Curious about the cup rating system? Click here to learn more.