Wuyi Black by Teakan
Black Tea / Straight
$25.00 for 70g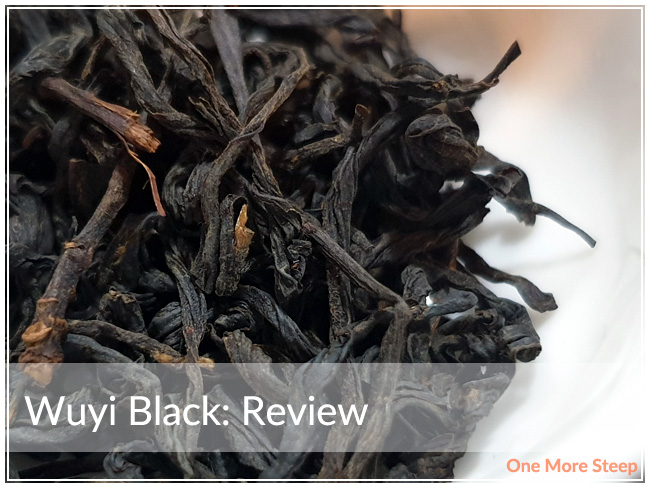 Wuyi Black is part of the Teakan's Spring 2020 Exploration box, which I purchased at the 2020 Vancouver Tea Festival back in March. This Exploration Box consists of 5 teas and Wuyi Black was 15g of the 70g.
First Impressions
Wuyi Black is part of Teakan's Spring 2020 Exploration Box and it was one of the teas that I sampled at the Vancouver Tea Festival (which, despite only being 2 months ago, feels like it happened years ago). This black tea is from Tongmu, Fujian, China and harvested in spring 2017. This tea came in a sealed resealable kraft paper pouch with a minimalist white label, I do appreciate the simplicity of the design.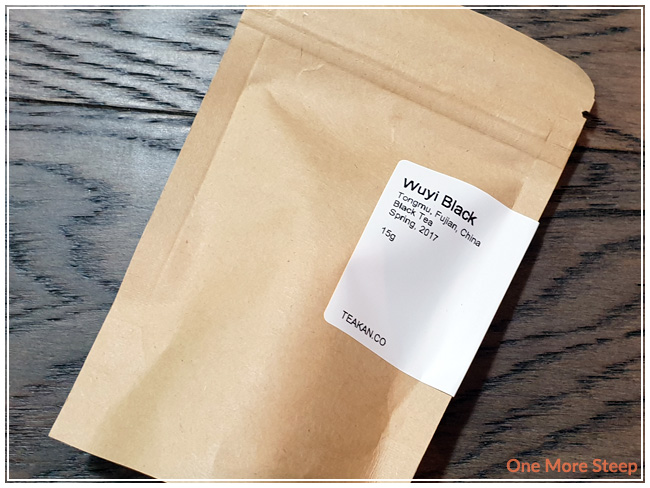 Wuyi Black was harvested at 2000ft elevation (so 2000ft above sea level). The leaves have a strong fruity note, and it actually reminds me of haw flake snacks (which if you grew up eating snacks of Asian origin or taking Traditional Chinese Medicine, you may be familiar with them…). There's some beautiful dark, wiry leaves with some reddish pieces throughout.
°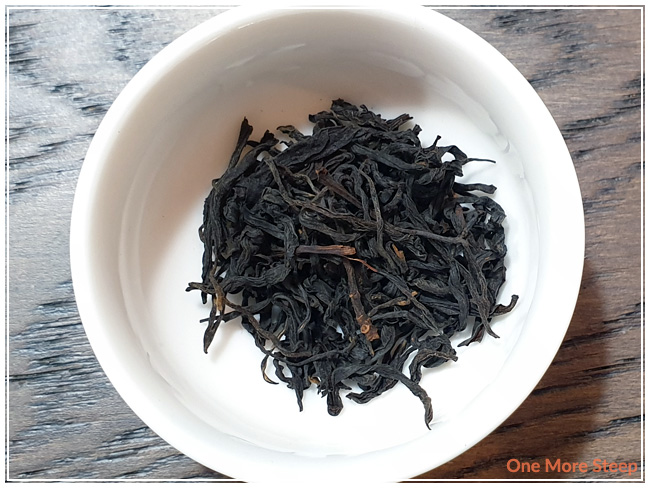 Preparation
Teakan has two different recommendations for steeping Wuyi Black. If you're going with the gongfu method, they recommend 95°C (203°F) for 5 seconds. If you're going to steep western style, they recommend 95°C (203°F) for 30 seconds. I did an initial steep (western style) in 93°C (200°F) for 30 seconds.
First Taste
Wuyi Black steeps to a beautiful orange colour. It has a lovely aroma that I find to be a mix of earthy and fruity. This black tea has a surprisingly light sweetness, which I wasn't displeased to find. There's a mild astringency in there as well – I can taste fruity notes that still remind me of haw flakes, and an earthiness that reminds me of portobella mushrooms (surprised? I am!). It's interestingly a blend of flavours that I don't find odd, maybe my taste buds are a little weird.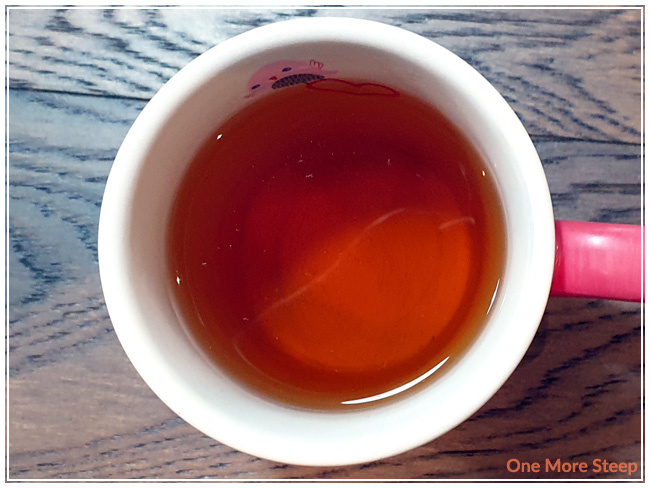 A Second Cup?
I resteeped Wuyi Black five times (six steeps total), adding an additional 30 seconds for each subsequent steep. It steeped quite well, I found the flavour to remain consistent throughout all the steeps. The flavour peaked and was the strongest at the first resteep and gradually lessened after that.
My Overall Impression

I loved Teakan's Wuyi Black. I found this black tea had an interesting flavour profile and I liked it enough to resteep it – there's just something weirdly intriguing about the mix of flavours of haw flakes and mushrooms. It makes for a nice cup of tea, and while I didn't add anything to it, I think that it would take well to cream and sugar if you must – but I think it's so good on its own and it really doesn't need anything to let it shine.
Curious about the cup rating system? Click here to learn more.