Milky Oolong by Oollo Tea
Oolong Tea / Straight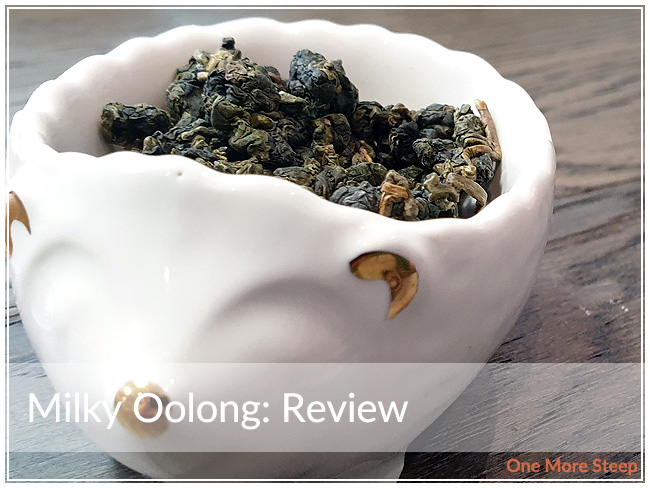 First Impressions
Oh oolong lovers, I have another oolong from Oollo Tea to share with you all. Unfortunately, I wasn't able to pinpoint this product on their website – there is another milky oolong on their website, but I wasn't able to determine if it was the same one (it has a different name…). Nevertheless, I'll be sharing my thoughts on this Milky Oolong with you all. I purchased it as a part of a mystery bag at the 2018 Vancouver Tea Festival. This 15g sampler came in a sealed (not resealable) foil package inside of a patterned paper envelope. Because it was purchased as part of a mystery bag, I'm not able to determine how much this tea would cost per gram.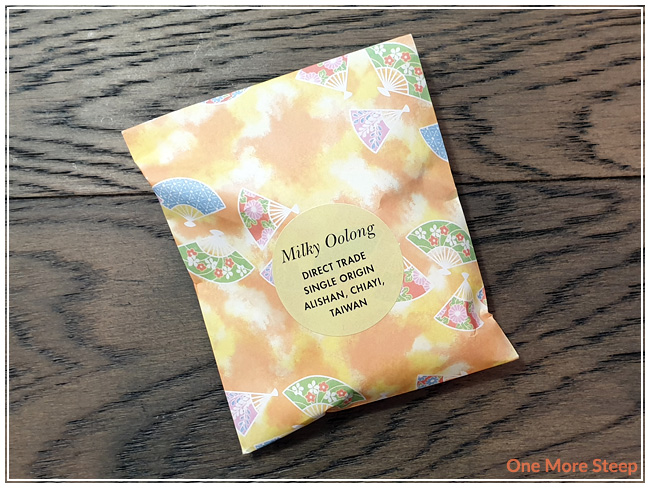 The leaves are tightly bunched together, varying in colour from dark green to a bright green. There are a few sticks here and there mixed in. From the information that I do have about this tea, I know that Milky Oolong is direct trade, single origin oolong that comes from Chiayi, Taiwan. Oh, and the dry leaves have a light floral aroma.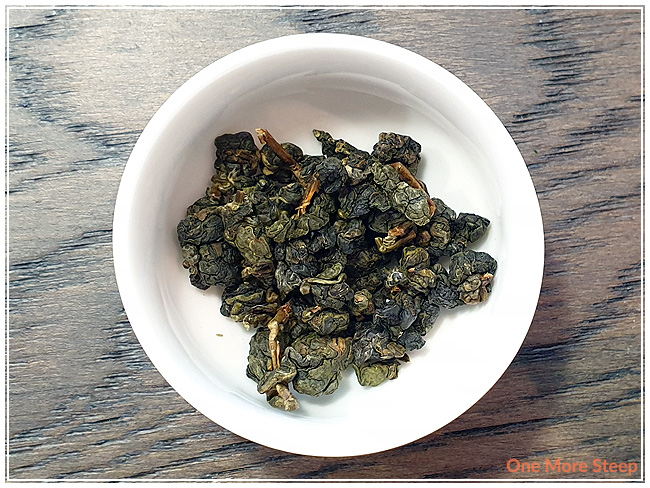 Preparation
There were no steeping instructions with Milky Oolong, so I opted to steep it at 195°F (90°C) for an initial steep of 2 minutes.
First Taste
Milky Oolong steeps a light golden yellow. The aroma of the tea is sweet and floral. The flavour is a bit different though – while I still get that gentle sweetness that comes along with the floral flavouring, I also get a nice creamy and buttery flavour to it. It has a smooth mouthfeel to it – no astringency or bitterness noted with the initial steep. I can't quite pinpoint what the floral flavour reminds me of – I'd say something close to lilacs might be possible. It's very bright and mingles well with the buttery tones found in Milky Oolong.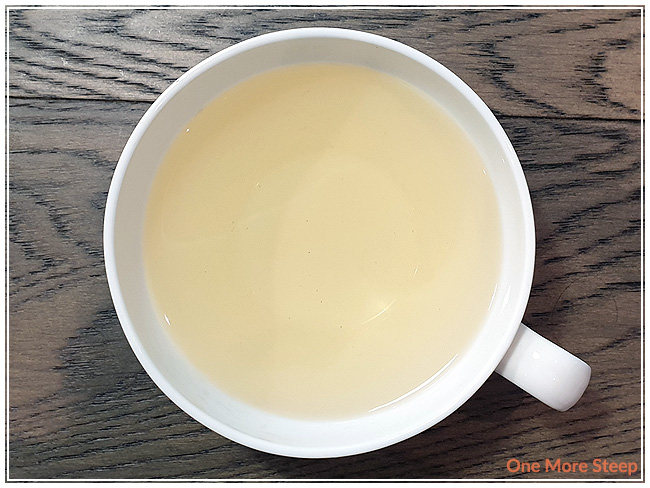 A Second Cup?
I resteeped Milky Oolong nine times (ten steeps total!), adding an additional 30 seconds per subsequent steep. I found that the colour of the tea got darker for the first three resteeps, and then began to get lighter in colour. With each steep, the floral flavours began to be less noticeable while the buttery flavours got stronger. I found the milky/buttery flavours peaked at around the fifth or sixth resteep, and started to get weaker after that. My last steep with these leaves still had a great amount of flavour in the cup.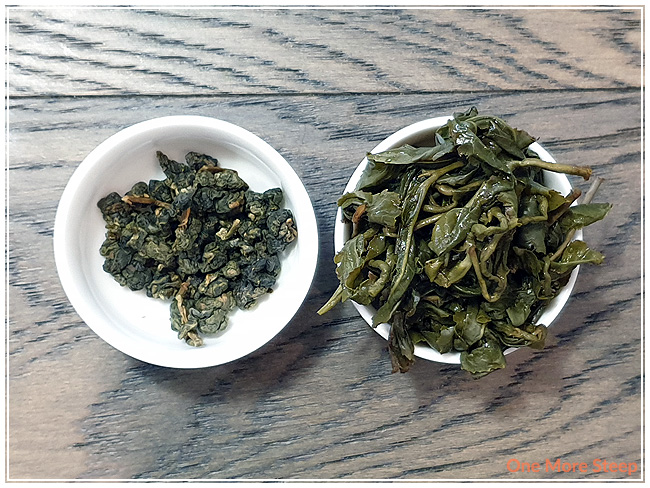 My Overall Impression

I loved Oollo Tea's Milky Oolong. I loved how great this oolong resteeped (ten times!) . There's a beautiful balance between the floral and buttery notes that stays well-balanced throughout each steep, which was a joy to taste. I think resteeped quite beautifully, and I do wish that there had been more information available about this tea. Considering it was a 15g sampler, I got 3 separate teapots worth of tea in that sampler (5g per session) and got 10 steeps in the first session alone – no matter how much the leaves end up costing, that's still pretty good value!
Curious about the cup rating system? Click here to learn more.