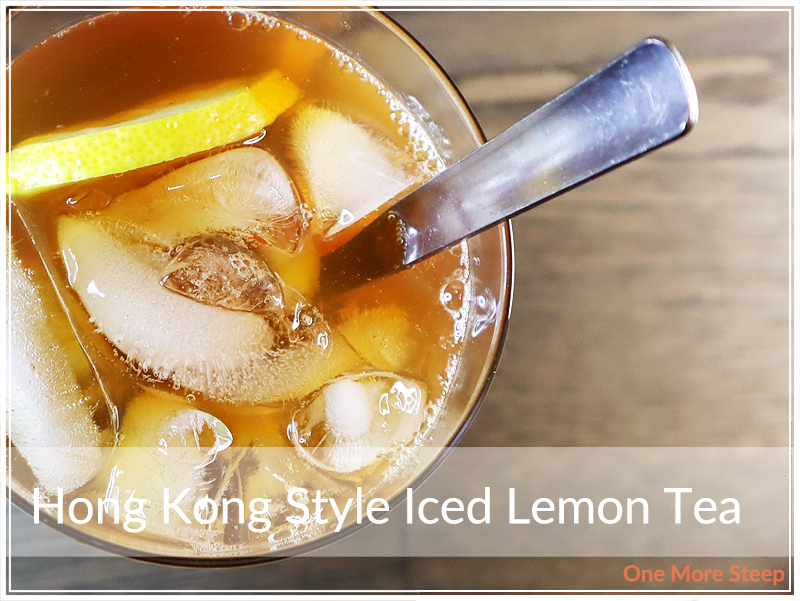 Iced Lemon Tea is a menu staple when it comes to Hong Kong diners (right up there with the Hong Kong Style Milk Tea, hot or iced).  There's something blissfully refreshing about this drink in its simplicity, and it's so good to quench your thirst when it's hot out – which makes it a perfect drink basically year round in Hong Kong (hello, tropics). But as someone who spends her time in Canada, it's less of an annual stable and more of a seasonal enjoyment.
Hong Kong Iced Lemon Tea is a great drink to serve at a barbecue, to bring along a picnic, or to enjoy all to yourself while reading a book in a hammock. The real reason why this recipe makes a large volume – so you can always refill your glass.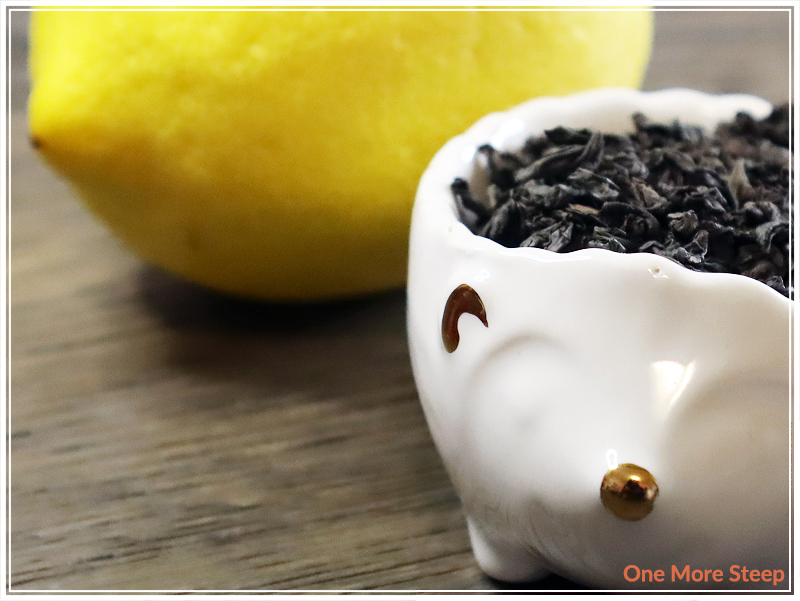 Hong Kong Style Iced Lemon Tea – Serves 4-5
4 tablespoons black tea¹
1500mL boiling water (100°C/212°F)
2 tablespoons Simple Syrup²
1 lemon, sliced³
Ice
¹ I would recommend choosing Chinese black tea, I opted for an Orange Pekoe from China.
² See recipe below for an easy way to make simple syrup.
³ Wash the outside of the lemon, as the slices will be used in the drink.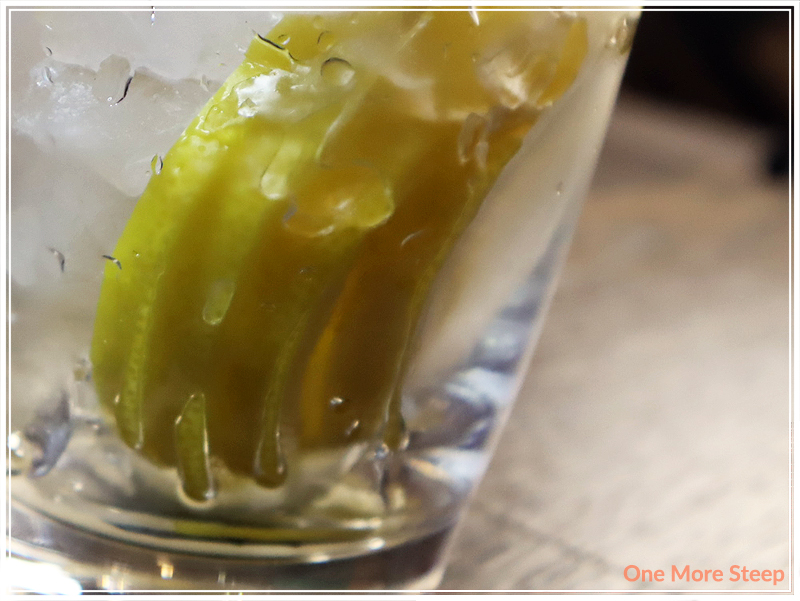 Steep the black tea in the boiling water for 5 minutes, remove or strain out tea leaves.
Stir in Simple Syrup – add more to taste if you don't find it sweet enough to your taste.
Allow tea to cool to room temperature.
Slice lemon, remove the seeds.
Fill glass with lemon slices and ice.
Pour in cooled tea.
Serve with a spoon, this allows the drinker to squeeze the slices at their leisure to add more lemon flavour.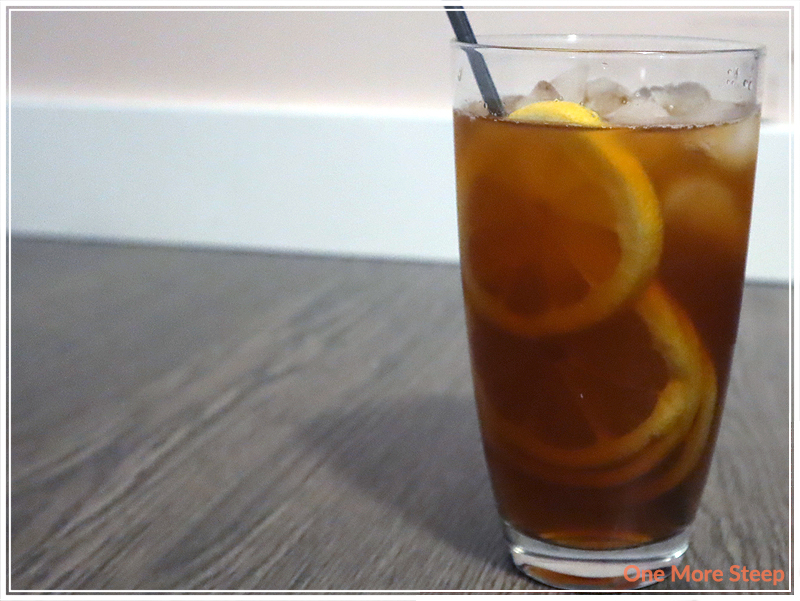 Super Simple Simple Syrup Method
Combine equal parts sugar and boiled water from a kettle in a bowl.
Mix until the sugar is fully dissolved.
Set aside to cool.
If you make this Hong Kong Iced Lemon Tea, I'd love to see your photos! Be sure to tag me on Instagram (@onemoresteep #onemoresteep) or comment below with a link to the photo!