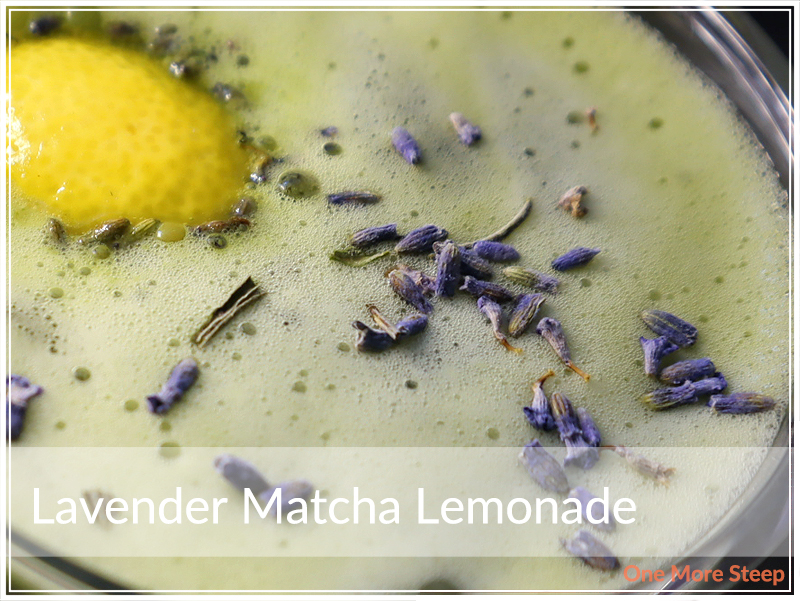 When life provides you with lemonades in the form of a sale at the grocery store, you buy them and then decide what to do with them! There's just something bright and refreshing about the scent of lemons, or any citrus really, and while I greatly enjoy lemonade plainly, I have been known to couple it with tea in the past. That and the surplus of lavender buds that I have in my possession in the form of a lavender simple syrup, I decide to combine the two together… plus some matcha.

Lavender Matcha Lemonade – Serves 2
Lemonade
2 tablespoons Lavender Simple Syrup (see recipe below)
2 tablespoons lemon juice
3 cups water
4 teaspoons matcha
½ cup water
Ice cubes
Lemon wedge for garnish
Lavender buds for garnish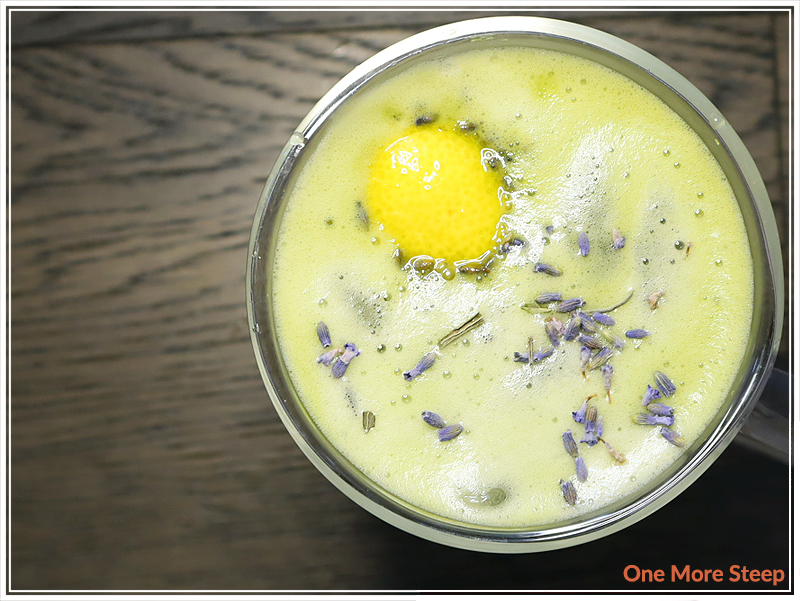 Mix Lavender Simple Syrup, water, and lemon juice.
Sift matcha and prepare with water (use a whisk & bowl, shaker bottle, mason jar, etc.)
Add ice cubes to each glass.
Add half the lavender lemonade to each glass.
Add half the prepared matcha to each glass.
Garnish with lemon wedge and lavender buds, as desired.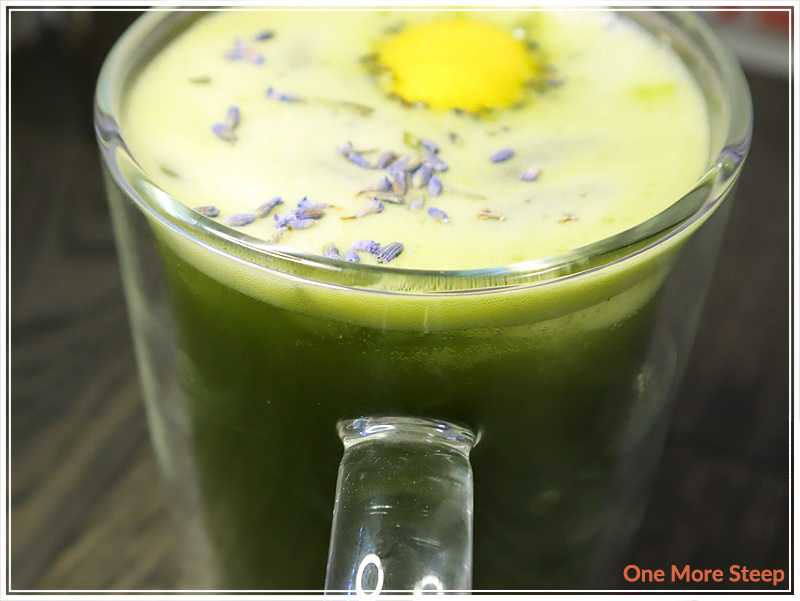 Lavender Simple Syrup Recipe & Directions
1 cup sugar
1 cup water
2 tablespoons lavender buds
Combine all ingredients in a sauce pan over medium heat.
Allow mixture to come to a simmer for 2-3 minutes.
Turn off heat and allow the simple syrup to cool.
Pour simple syrup into a jar or container, use a sieve to strain out lavender buds.
Store Lavender Simple Syrup in your fridge for up to 2 weeks.

If you make this Lavender Matcha Lemonade, I'd love to see your photos! Be sure to tag me on Instagram (@onemoresteep #onemoresteep) or comment below with a link to the photo!
Pin this recipe for later!