Ms. Grey by Naked Teas Galore
Black Tea / Flavoured
$7.35 for 50g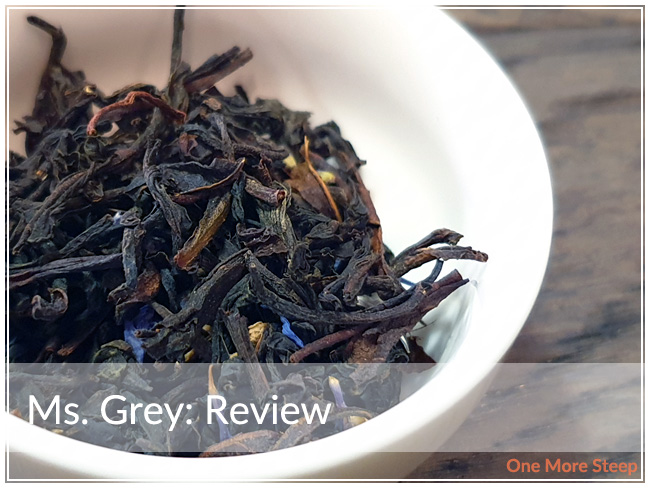 First Impressions
Ms. Grey was one of my purchases from Naked Teas Galore, and it appealed to me because it's an Earl Grey-inspired blend. This black tea blend is organic and comes in a matte black bag (sealed and resealable). The aroma is very zesty and beautiful, I can definitely see some cornflower petals.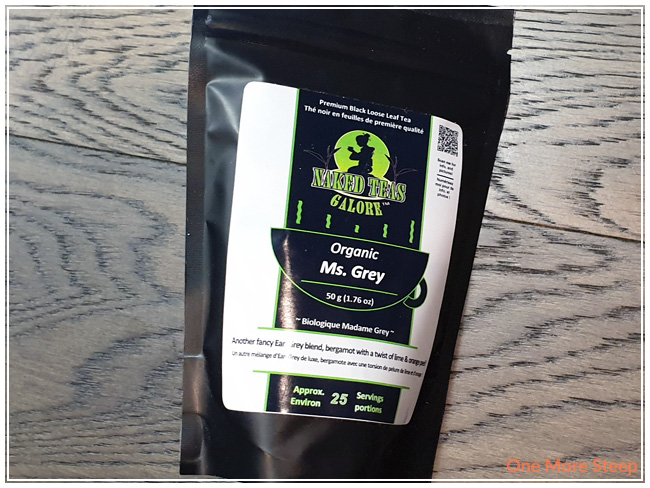 Ms. Grey consists of organic: ceylon, orange peel, lemon peel, lime peel, lavender, blue cornflowers, and natural flavouring. It definitely has a bright citrus aroma and I get a hint of lavender when I smell the dry leaf.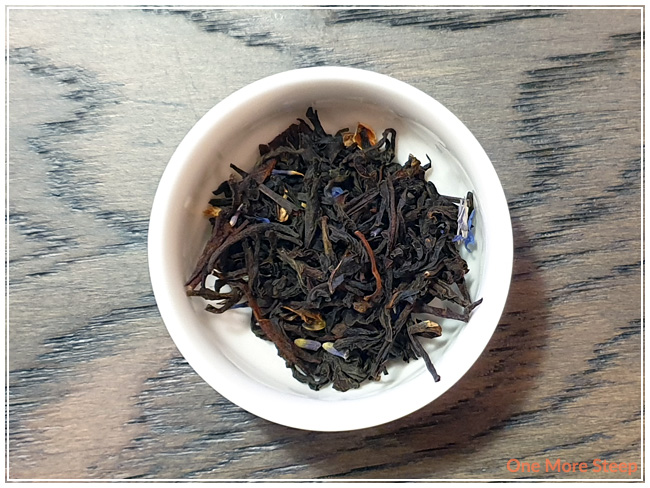 Preparation
Naked Teas Galore recommends steeping Ms. Grey in 100°C (212°F) water for 3 to 5 minutes. I opted to do an initial steep of 4 minutes.
First Taste
Ms. Grey steeps to a reddish orange colour. There's a pleasant citrus aroma (reminds me mostly of lime over lemon and bergamot). It is a touch bitter, but I do get the floral notes from the lavender coming through. I find that the black tea base to be a bit astringent at my steeping time of 4 minutes. I also tried Ms. Grey with a touch of honey and milk, and found that it helped to temper the bitterness and made it more palatable.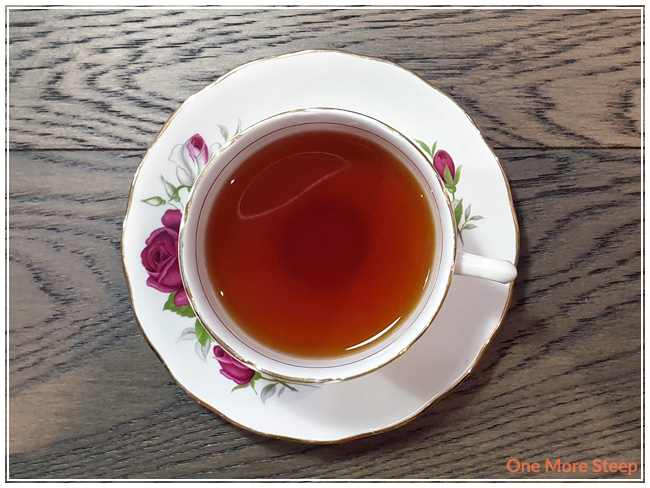 A Second Cup?
I attempted to resteep Ms. Grey, but found it to be lacking the lavender and citrus notes from the initial steep. I would recommend Ms. Grey for just the initial steep.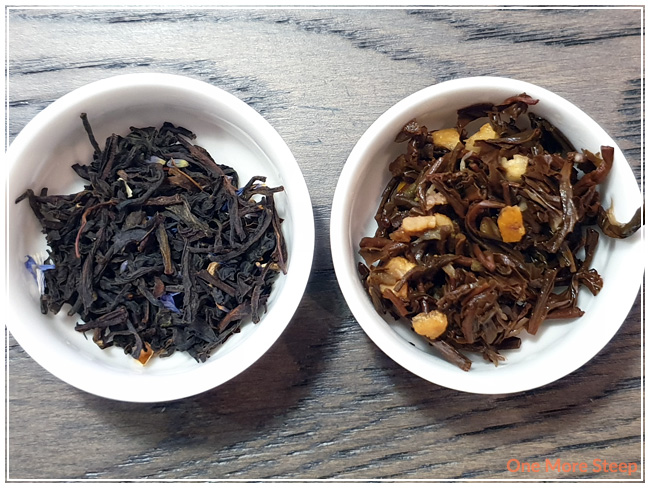 My Overall Impression

I liked Naked Teas Galore's Ms. Grey. I thought that it made an interesting twist on a classic Earl Grey blend by adding the orange, lemon, and lime. It really added a zest quality to the flavour and I thought it was nice. I do wish that there was less bitterness to the .
Curious about the cup rating system? Click here to learn more.