Chun Mee by Murchie's
Green Tea / Straight
$7.15 for 56g (2oz)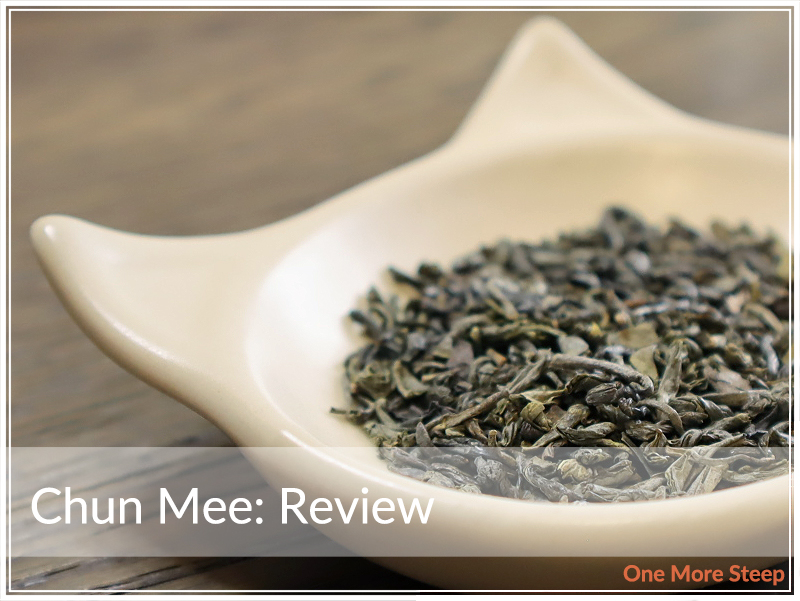 First Impressions
This Chinese green tea was another recommended tea to me when I inquired about green teas while shopping. Chun Mee literally translates to precious eyebrows, presumably because of the shape of how the leaves are rolled and twisted up. It's described as generally being a bit dusty, and more acidic compared to other Chinese green teas. Chun Mee originates in Jiangxi Province, China, but is now growth elsewhere. Just fun facts to share!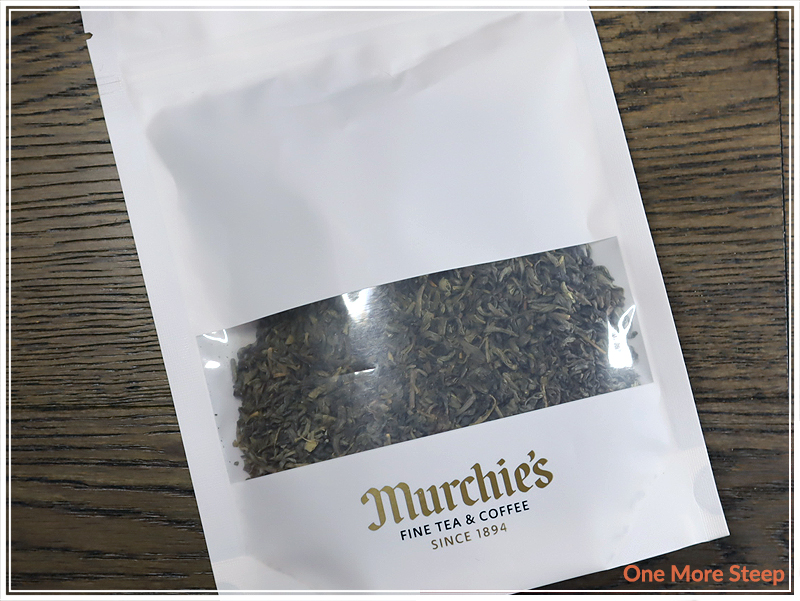 Chun Mee consists of Chinese green tea. It has a bit of a dustiness to it, with a strong grassy note and hints of plum. The light fragrance of stone fruit is pleasant. The leaves themselves are tightly rolled, and appear short. I don't particularly think that the leaves look much like eyebrows, but to each their own.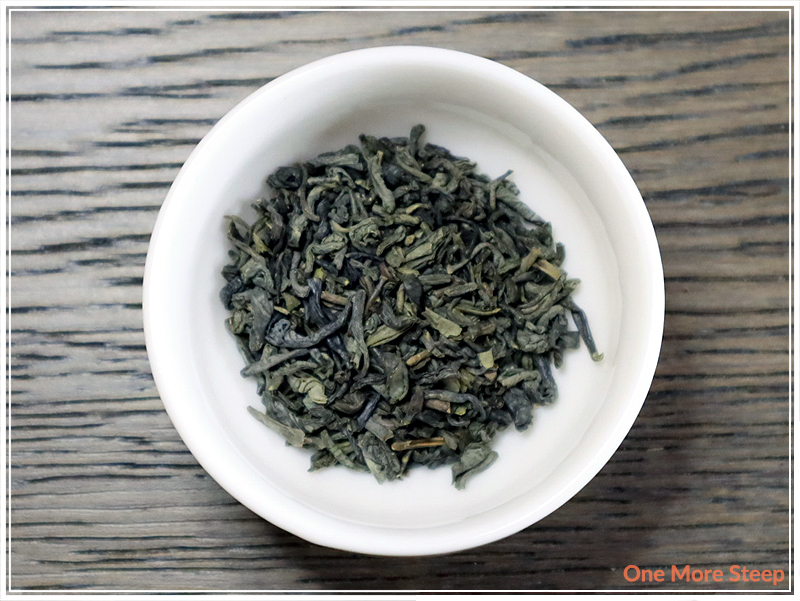 Preparation
Murchie's recommends steeping green teas in 175-180°F (79-82°C) for 2 to 3 minutes. I opted to do an initial steep of Chun Mee for 2 minutes.
First Taste
Chun Mee steeps to a sunshine yellow – just check out that colour! It has a surprisingly mild aroma to it, Chun Mee has a primarily grassy note to it. On first sip, I noticed the grassy notes, but also some fruity sweetness to it that reminds me of plums. There's something about the stone fruit quality to the flavour – it's not tart, but is sweet, and has a heavy syrup texture to it that lingers on the tongue. The lack of astringency is welcome, but I do find that Chun Mee has something interesting about the mouthfeel that makes it almost feel astringent but doesn't have a mouth puckering quality to it.
A Second Cup?
I resteeped Chun Mee a total of five times (six steeps total with the same leaves), and added an additional 30 seconds for each subsequent steep. The colour of the liquor got darker, while the flavour profile stayed fairly consistent with each steep of the leaves. I found that it got a bit sweeter with each steep of Chun Mee.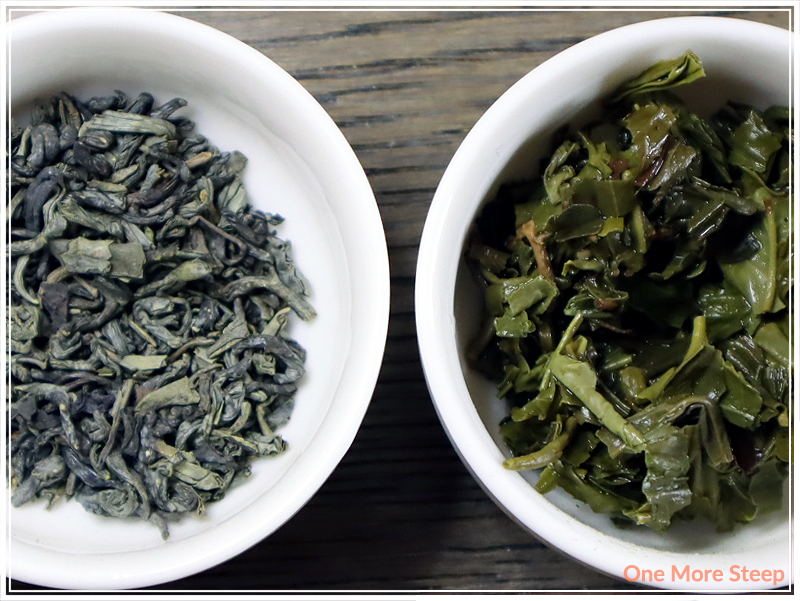 My Overall Impression

I liked Murchie's Chun Mee. I thought it was an enjoyable green tea, with some lovely plum and grassy notes to the flavour profile. The mouthfeel wasn't the most enjoyable thing for me – there was something about the way that Chun Mee made the inside of my mouth feel that wasn't drying, but felt like it should have been. I think the plum flavour was great though, and would consider cold steeping this one in the spring or summer for some iced green tea for sure – perhaps even coupling it with plums and a simple syrup.
Curious about the cup rating system? Click here to learn more.