Koicha Matcha Milk by Kataoka
Green Tea (Matcha) / Flavoured
$9.99 for 160g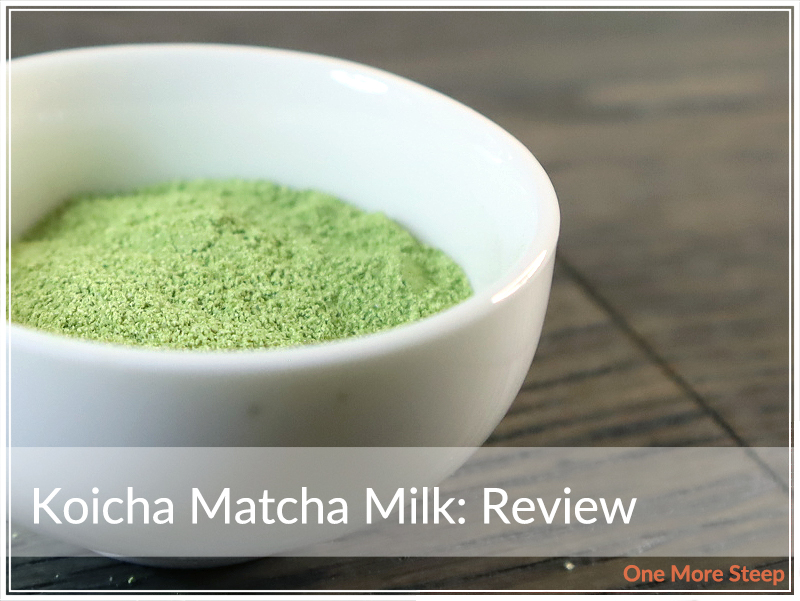 First Impressions
Koicha Matcha Milk was an impulse purchase at a grocery store. It comes in a sealed, resealable pouch. The seal rips off easily and contains a mid-green powder, with a light sparkle to it because it has sugar in it. There's text on the back of the packaging, but it's primarily in Japanese with very minimal English.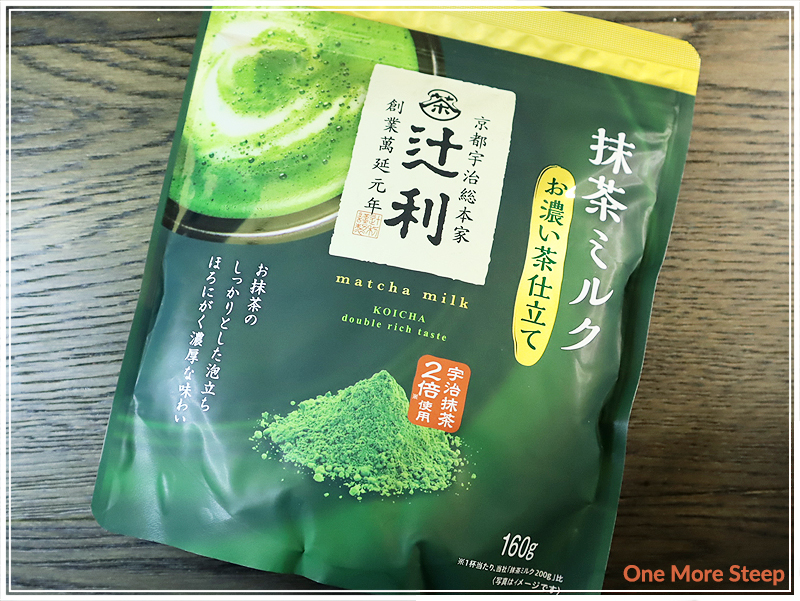 The matcha powder itself has a light grassy aroma to it. Koicha Matcha Milk consists of: sugars, dextrin, tea powder, palm oil, skimmed milk powder, condensed skim milk, sodium caseinate, sodium lactate, glycerin fatty esters, and artificial flavouring.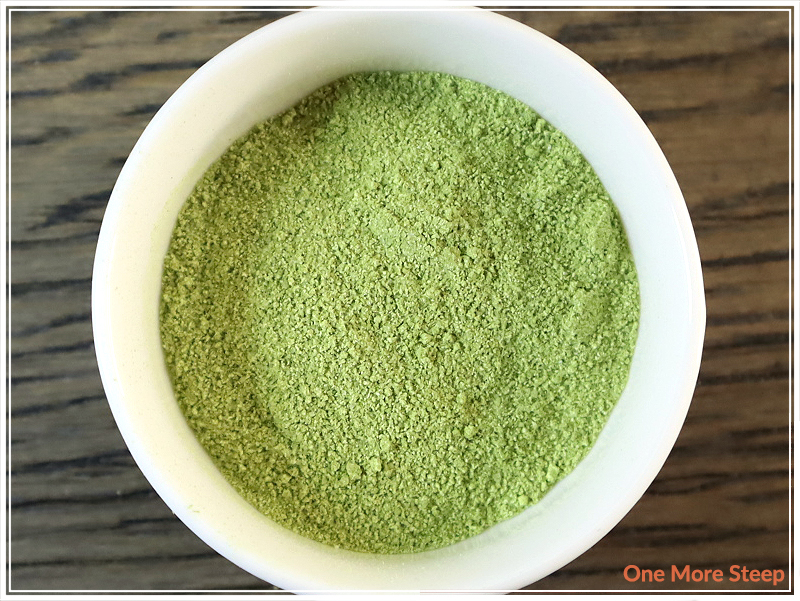 Preparation
Kataoka recommends preparing Koicha Matcha Milk in hot water by mixing 17g of powder with 140mL of water, and then stirring well.
I opted to use water that was heated to 175°F (80°C). I find that matcha mixes tend to do well when stirred, so I didn't sift the powder in the process of preparing the cup.
First Taste
Koicha Matcha Milk mixes up easily in the cup, and has a nice green colour in it with a very thin layer of foam across the top. The aroma is grassy and milky, the flavour of Koicha Matcha Milk is sweet, creamy, and grassy. Koicha Matcha Milk has enough of a creaminess from the milk that's in it to make me think it's a latte.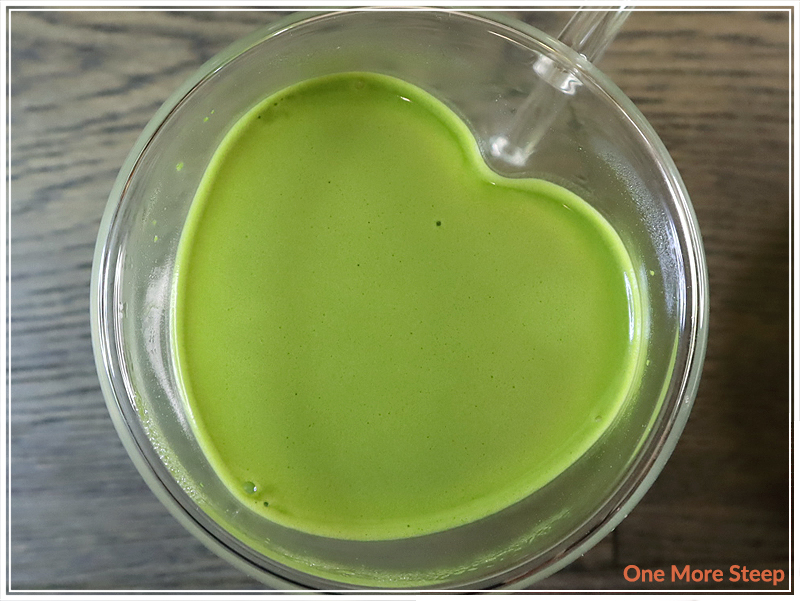 A Second Cup?
As Koicha Matcha Milk is a mix product, there are no second steeps.
My Overall Impression

I liked Kataoka's Koicha Matcha Milk. I found it easy to prepare and easy to drink. It does have a decent amount of sugar in it (like most prepared drink mixes), but I found Koicha Matcha Milk to have a nice flavour. It requires an extra step compared to other matcha drink mixes, but I appreciated the lack of excess packaging since Koicha Matcha Milk doesn't come with individually packaged servings.
Curious about the cup rating system? Click here to learn more.