Lu Shan Yun Wu by Teakan
Green Tea / Straight
$38.00 for 61g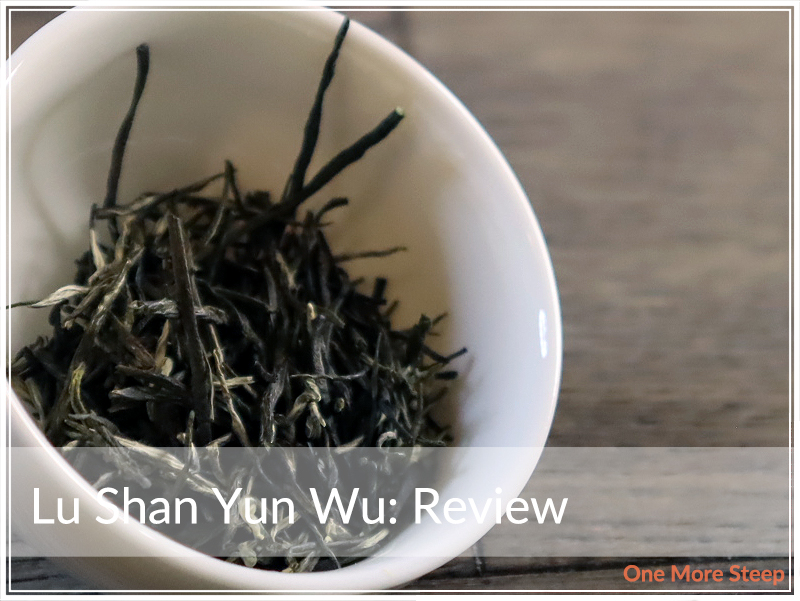 Lu Shan Yun Wu is part of Teakan's Volume 6 Exploration Kit, a collection of five single origin teas. Lu Shan Yun Wu makes up 15g of the 61g kit.
First Impressions
As part of Volume 6 Exploration Kit from Teakan, Lu Shan Yun Yu is a Chinese green tea that came to me in a very familiar sealed (and resealable) kraft paper pouch that has a black and white label on the from and the back with details regarding this single origin tea. Lu Shan Yun Wu is from Lu Shan, Jiangxi, China. This is a green tea that was harvested during spring of 2021.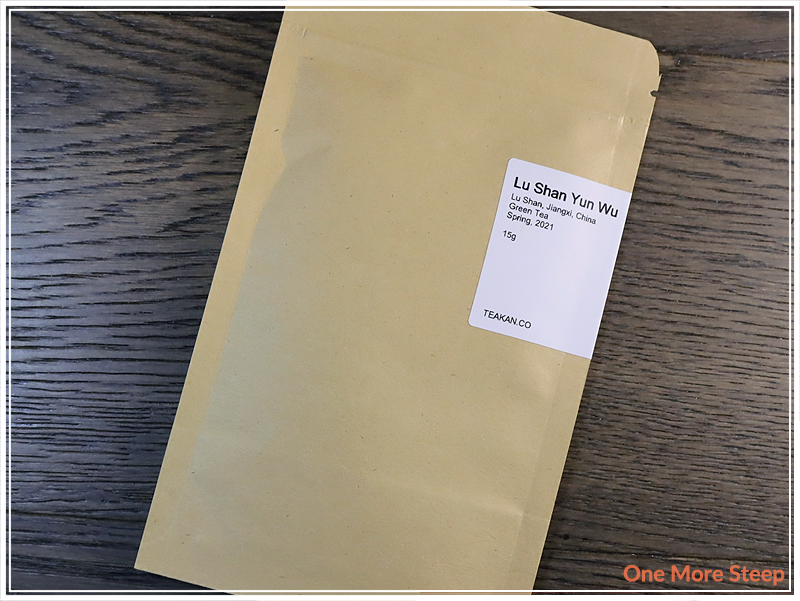 The leaves of Lu Shan Yun Wu is wiry, with a mix of cream to deep green colours. The aroma is grassy, with just a light bit of floral in the background. It's pleasant and inviting, to say the least. It's a pretty dry leaf to look at, which is always agreeable to me.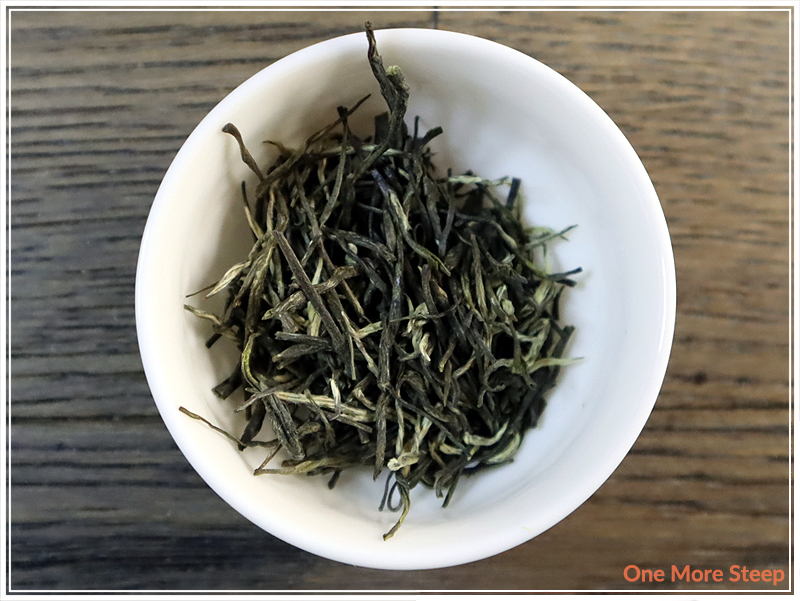 Preparation
Teakan has steeping instructions for both western and gongfu styles of steeping.
For western steeping, Teakan recommends using 80°C (176°F) water and steeping for 1 minute.
For gongfu steeping, Teakan recommends using 80°C (176°F) water and steeping for 20 seconds.
I opted to do an initial steep of Lu Shan Yun Wu in the western steeping style, and steeped for 1 minute.
First Taste
Lu Shan Yun Wu steeps to a lovely clear yellow that's quite pale in colour. There isn't a lot of tea dust present at the bottom of the cup. The aroma is lightly grassy. The flavour of Lu Shan Yun Wu is interesting – it has a lightness throughout the sip, and is thin in texture. The flavour is lightly grassy, mildly vegetal. It reminds me a bit of dark green leafy vegetables, it just has the savoury quality about it. Lu Shan Yun Wu has a sweet aftertaste to it, that isn't off-putting and enjoyable.
A Second Cup?
I resteeped Lu Shan Yun Wu four times (five steeps total with the same leaves), and added an additional 30 seconds for each steep. The flavour of Lu Shan Yun Wu got more vegetal and less grassy, as I steeped the leaves again and again. Lu Shan Yun Wu did get milder in flavour by the second resteep, and continued to get weaker in flavour after that.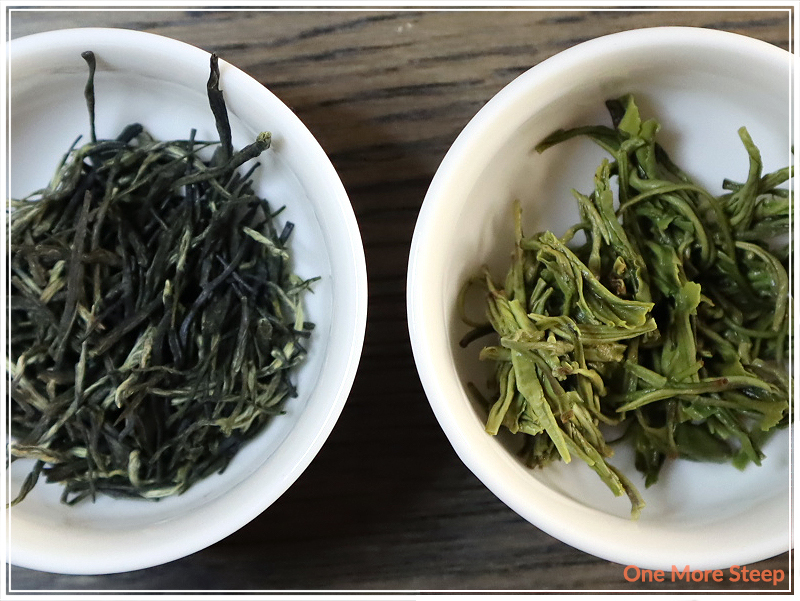 My Overall Impression

I loved Teakan's Lu Shan Yun Wu. There's just something very pleasant about this green tea that was a joyful experience for the senses from the dry leaf, to steeping, to drinking. I would highly recommend resteeping Lu Shan Yun Wu, since it just does so well. It has a pleasant flavour, it's not overwhelming strong in any which way, and I would follow the steeping recommendations because I feel that a 2 minute initial steep would be far too long for this delicate tea.
Curious about the cup rating system? Click here to learn more.