Lychee Black Tea by Aroma Tea House
Black Tea / Straight
$5.00 for 40g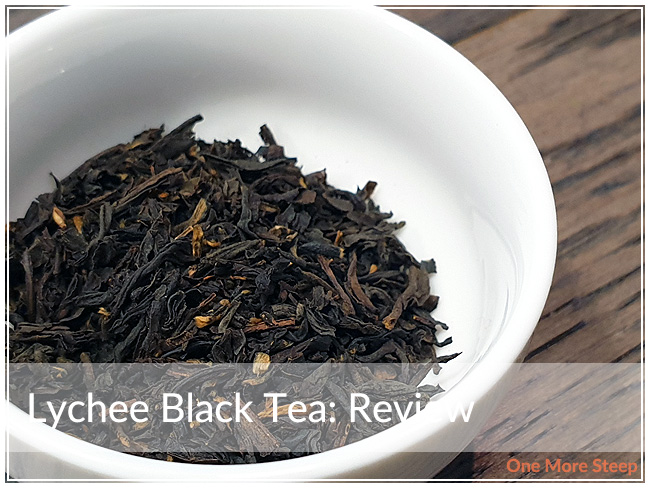 First Impressions
Lychee Black Tea from Aroma Tea House was a black tea that they had available for sampling at the 2018 Vancouver Tea Festival. The black tea came in a resealable foil and plastic bag, with a simple label on the front that only tells me the name of the tea. Fun fact for those that don't know, what we call 'black tea' in western culture is called 'red tea' in China. The leaves themselves are short, dark brown leaf pieces, with some lighter tips mixed sporadically. The aroma of the leaves is pretty much exactly like lychee. There's a beautiful floral and fruity aroma, which is what lychee smells like to me.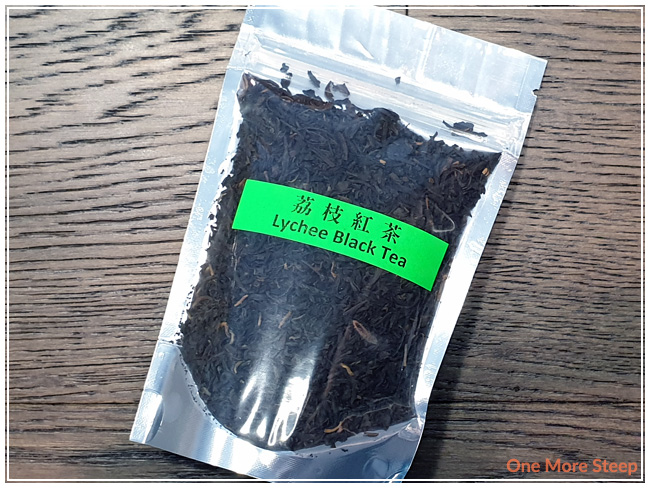 I wasn't able to find Lychee Black Tea on the Aroma Tea House website, but back in November at the Tea Festival, I had spoken to the people running the booth and had been told that Lychee Black Tea is a straight tea with no additives, so Lychee Black Tea is a straight black Chinese tea.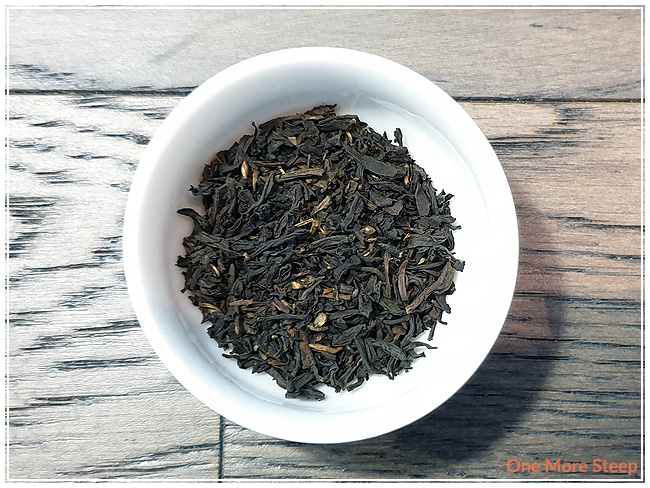 Preparation
No steeping directions from Aroma Tea House, but never fear! There's plenty of information online about steeping temperatures and times for the variety of teas out there, including in my steeping guide. For this black tea, I opted to use 100°C (212°F) water for 3 minutes for the initial steep.
First Taste
Lychee Black Tea steeps to a beautiful golden orange. The aroma from the steeped tea reminds me a lot of lychee – both fruity and floral. The flavour of this black tea has a nice sweetness to it, with the fruity and floral flavours throughout each sip. There's a bit of crispness to the tea, which lends itself to a nice mouthfeel. I found there to be a slight astringency at the end of each sip, which wasn't very off-putting when coupled with the sweetness of the lychee flavour found in the tea.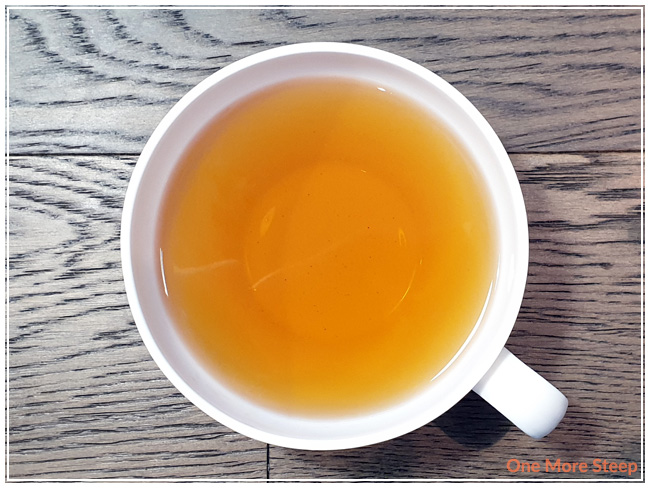 A Second Cup?
I resteeped Lychee Black Tea three times (four steeps total), adding an additional 30 seconds for each subsequent steep. I found that with each steep, the flavour became more floral and less fruity. The sweetness was sustained throughout each steep, although by the last steep (fourth steep with the same leaves), there was less sweetness to it and almost all of the fruity flavour was gone.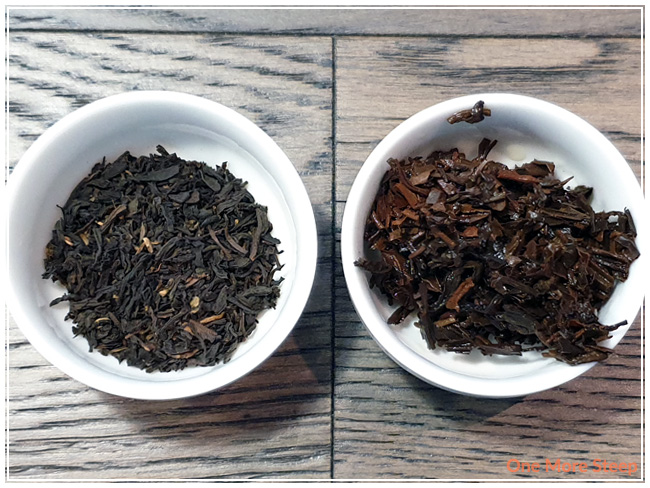 My Overall Impression

I loved Aroma Tea House's Lychee Black Tea. I really enjoyed this black tea when I sampled it at the 2018 Vancouver Tea Festival, and really enjoyed being able to steep and resteep these leaves at home. The flavour combination of fruity and floral really made me think of lychee, had a great sweetness to it, and overall just made a nice cup of tea.
Curious about the cup rating system? Click here to learn more.