Anxi Tieguanyin by Aroma Tea House
Oolong Tea / Straight
$12.00 for 100g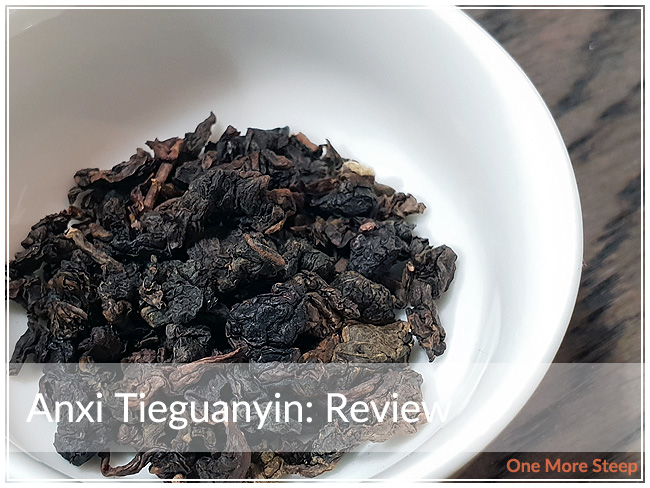 First Impressions
Anxi Tieguanyin is one of my Vancouver Tea Festival purchases that I'm finally getting around to reviewing and sharing. This oolong came to me in a cardboard tube with a bright green label telling me what type of oolong it is. The leaves are tightly bunched together, with an almost reddish-brown hue to the colour of the dry leaf.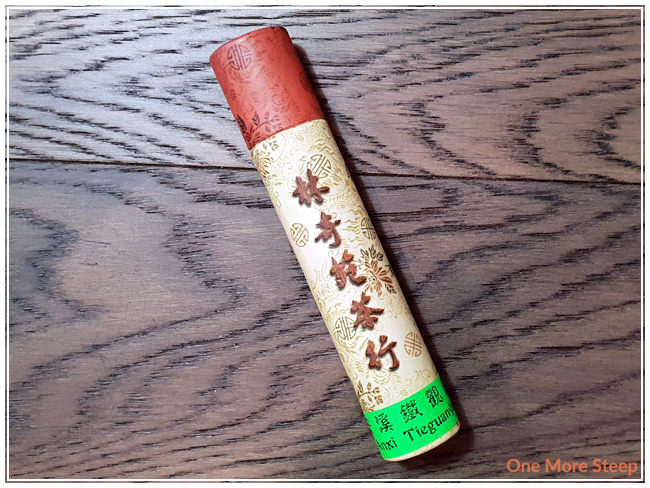 Aroma wise, this straight oolong has a woody aroma to it, with a hint of stone fruit and some roasted notes to it.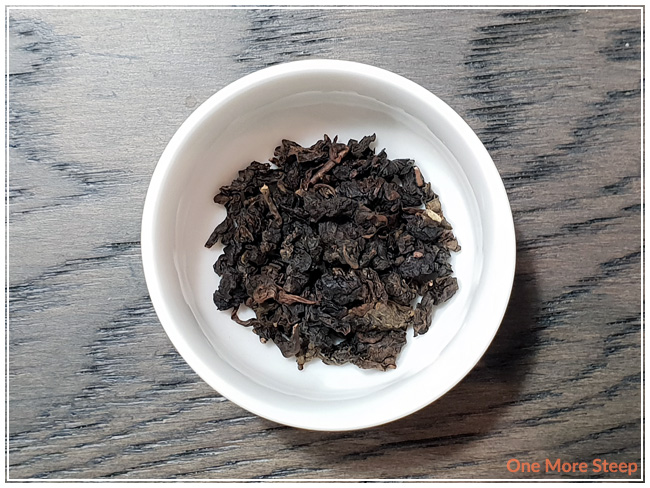 Preparation
There weren't preparation recommendations on the packaging. I did an initial steep of Anxi Tieguanyin in 195°F (90°C) for 2 minutes.
First Taste
Anxi Tieguanyin steeps to a beautiful golden yellow, it's quite vibrant and very pleasant to look at. There's a nice honeyed sweetness to the tea, a light amount of creaminess with a pleasant fruity flavour that reminds me of dried apricots. There's some roasted notes to this tea, that have a touch of woodsy flavour to it, but it's not overwhelming the rest of the flavours.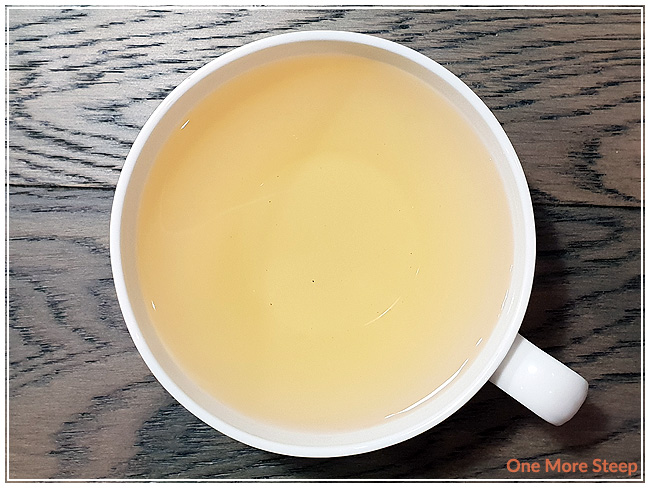 A Second Cup?
I resteeped Anxi Tieguanyin a total of six times (seven steeps total), adding an extra 30 seconds for each subsequent steep. I found that the fruity notes got stronger while the woodsy flavours subsided into the background. Very pleasant mix of flavours and it's well balanced.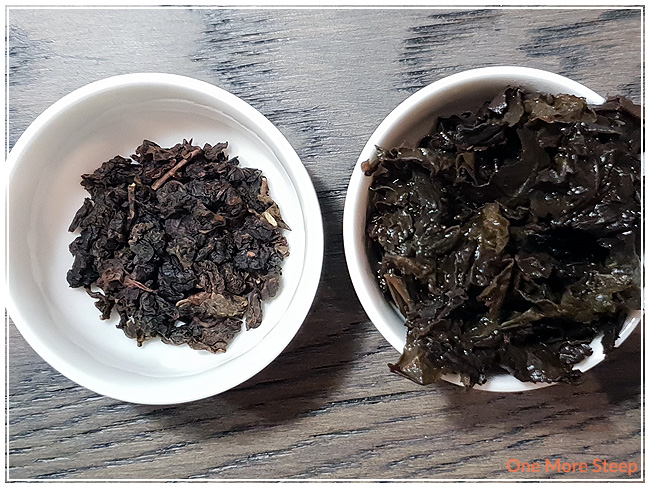 My Overall Impression

I loved Aroma Tea House's Anxi Tieguanyin. I found the flavour of this oolong to be really enjoyable, with a nice balance of flavours between the sweet, roasted, and woody notes. It resteeped really well, and made for an enjoyable tea drinking session. It was complex enough to hold my interest throughout each steep, and just had a well-balanced flavour profile that made me want to drink more. I think it could have done a few more steeps, since the sixth resteep that I did was still quite flavourful.
Curious about the cup rating system? Click here to learn more.