Cascara Tea by Sunny M
Herbal Infusion / Straight
Sunny M has provided me with Cascara Tea for the purposes of writing an honest review.
First Impressions
Fun fact, Cascara Tea is not a tea at all – it's a tisane! It's also called coffee cherry tea, and is made from the dried skin of the coffee fruit. Inside of the fruit is where you find the actual coffee beans themselves – but that's a story for another day. Cascara Tea came in a sealed, resealable pouch from Sunny M with some information about the product. I did a search for Cascara Tea on the Sunny M website and it's not currently available. But no matter, that's what the internet is for, right?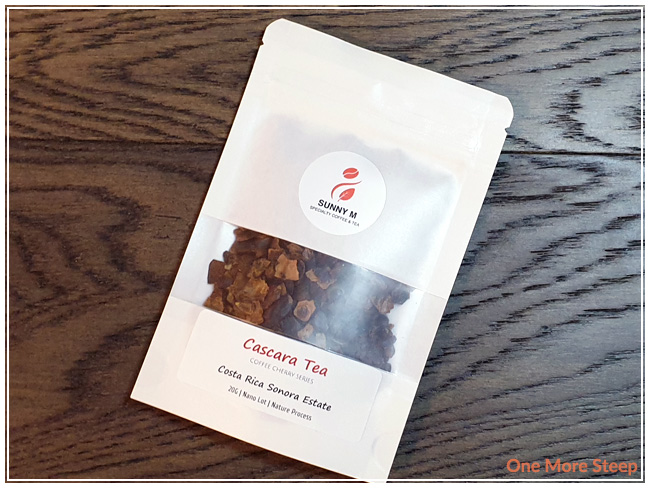 Cascara Tea is from the Costa Rica Sonora Estate, it's a nano lot and only consists of cascara. The aroma of Cascara Tea is a bit like a roasted chocolate aroma, with a hint of fruity sweetness. It's definitely intriguing! And check out the look of the dry leaf itself – the tisane consists of these pieces of the dried coffee cherry fruit skin.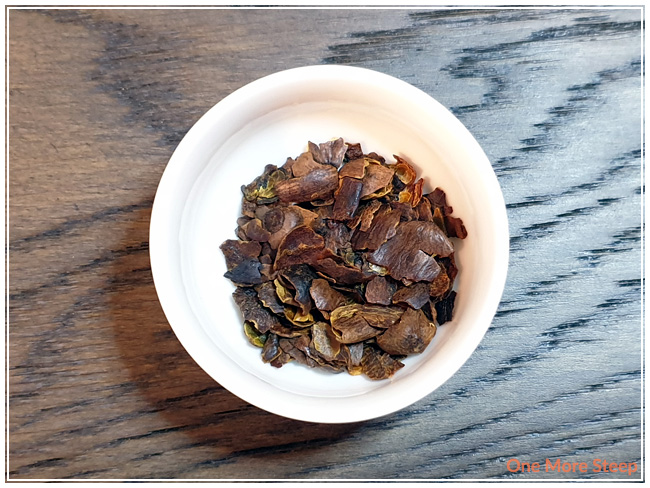 Preparation
No preparation information from Sunny M available at this time, but I opted to steep in 93°C (200°F) water for 5 minutes. 200°F is the 'French Press' temperature setting on my variable temperature kettle.
First Taste
Cascara Tea steeps to a orange-brown colour. It's clear, has a nice aroma to it that reminds me a bit of chocolate and fruitiness, which is appealing. There's a nice smoothness to it, with a slight bitterness at the tail end of each sip. I find that it has a thickened mouthfeel to it, which is smooth, and has a great flavour to it – I find it to be a blend of chocolate-notes, with some fruity notes that remind me of a bit of currants and rosehips. The sweetness that I find in this cup is really nice and pairs well with the flavour of currants.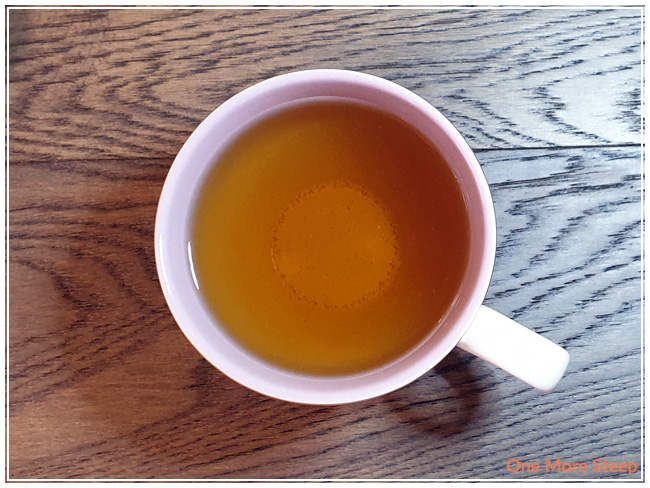 A Second Cup?
I attempted to resteep Cascara Tea and found that it tasted like a very watered down version of the initial steep. I'd recommend sticking to the initial steep for Cascara Tea for maximum flavour and to leave it with a pleasant taste in your mouth.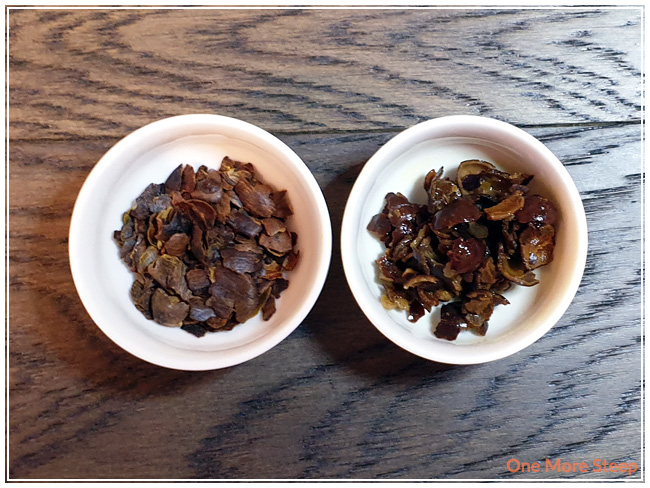 My Overall Impression

I liked Sunny M's Cascara Tea. I found it to be really pleasant, and was nothing like coffee (bonus!). The chocolate notes and the fruity flavours that remind me of currants made for a pleasant cup to drink. I did find some hints of bitterness at the tail end of each sip, but it wasn't enough to keep me from finishing the cup. Cascara Tea has a really nice smoothness to it, that I think is enjoyable as an alternative to coffee if you're trying to get away from it – since cascara does naturally contain caffeine, but not as much as coffee.
Curious about the cup rating system? Click here to learn more.