Formosa Mudra by Sunny M
Oolong Tea / Straight
$40.00 for 100g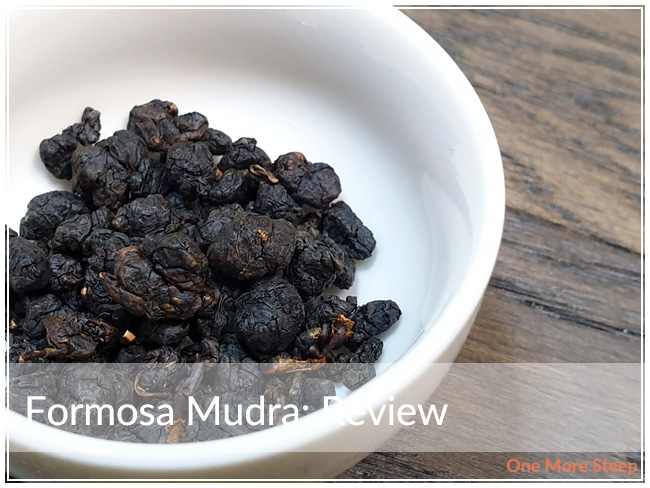 Sunny M has provided me with Formosa Mudra for the purposes of writing an honest review.
First Impressions
Formosa Mudra is a curious little tea that came from Sunny M. Described as being ethically sourced, hand picked and artisan roasted, this oolong tea comes from the Charm of Hearts tea estate in Taiwan. The tea itself is primarily dark brown, very tightly bunched up leaves.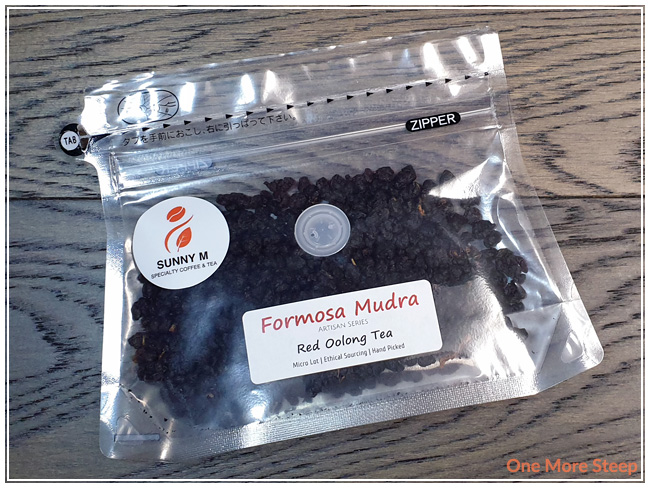 Formosa Mudra is a straight oolong tea with no additives, the aroma from the tea is a fruity aroma that reminds me of stone fruits – like apricots or peaches. The dark colour really shows an impressive amount of oxidation, and I'm excited to give it a try.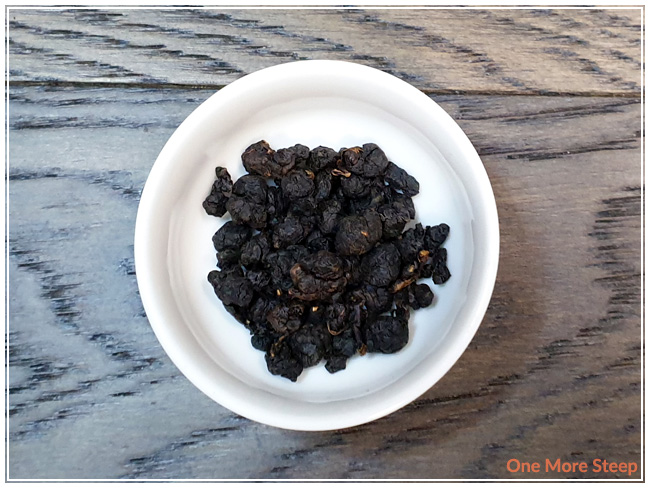 Preparation
Sunny M recommends steeping Formosa Mudra in 85℃-95℃(185℉-203℉) water for 4 to 6 minutes. I opted to do an initial steep for 5 minutes in 93°C (200°F).
First Taste
Formosa Mudra steeps to a lovely light golden orange colour. There's a pleasant aroma from the steeped tea that reminds me of a mix of peaches and malt, I find the tea to be smooth, with a slightly thickened texture to it and just a slight astringency, which is nice. It's not as sweet as I was expecting it, based on the aroma of the fruity dry leaf.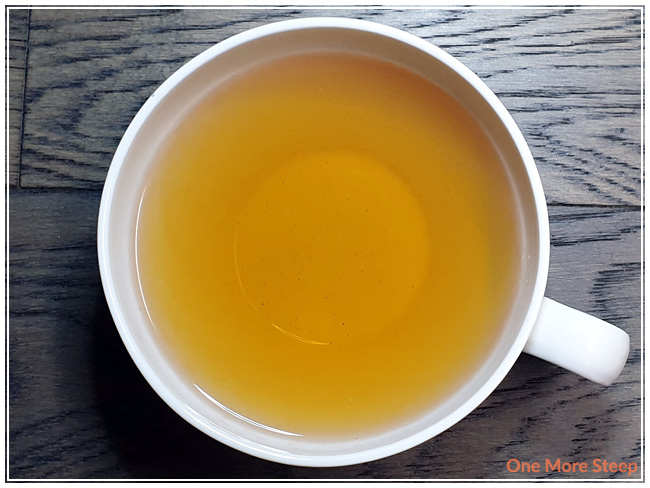 A Second Cup?
I resteeped Formosa Mudra a total of six times (seven steeps total), adding an additional 30 seconds for each subsequent steep. As I resteeped Formosa Mudra, I found that the tea became more buttery and creamy in flavour than fruity as I steeped it. It made for a nice transition and still a tasty cup of tea.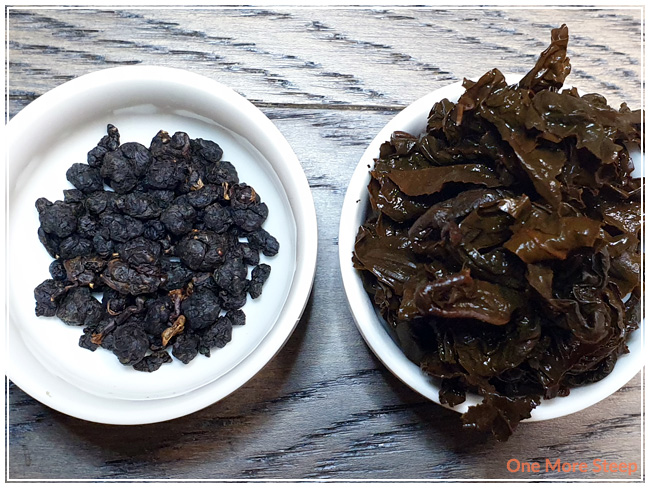 My Overall Impression

I loved Sunny M's Formosa Mudra. I found the aroma of the dry leaf to be lovely, and the steeped tea to be not quite what I expected – as it shifted from a stone fruit to a more buttery cream flavour. It does make for a nice cup of tea though, so I'm not disappointed at all in the change and really enjoyed steeping the same leaves over and over again. It was a real treat to watch the leaves open up so much as I steeped this oolong tea.
Curious about the cup rating system? Click here to learn more.