Oatmeal Chocolate Chip Cookie by Dessert by Deb
Herbal Infusion / Flavoured
$6.50 for 25g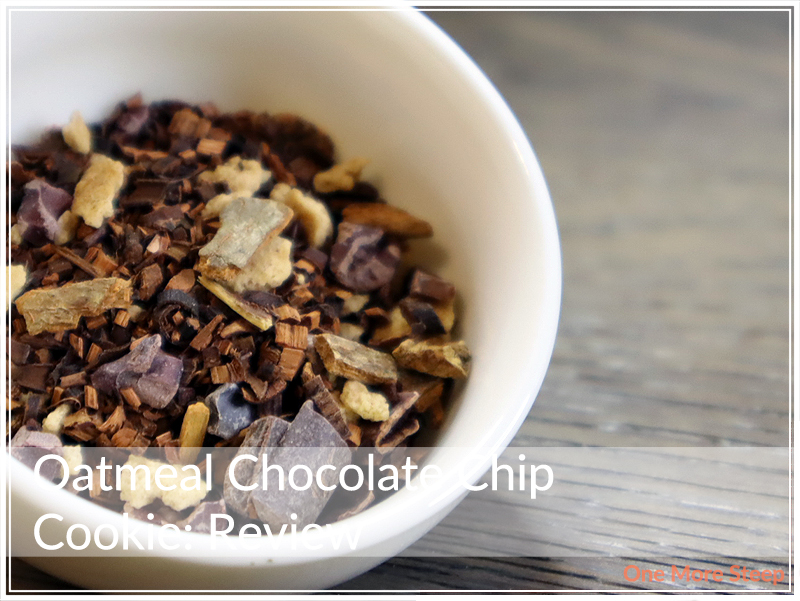 First Impressions
Arriving in my bimonthly subscription box from Dessert by Deb, Oatmeal Chocolate Chip Cookie came in a matte gold pouch with a polka dot label. The pouch is sealed (and resealable), and Oatmeal Chocolate Chip Cookie is part of Dessert by Deb's Little Country Kitchen Collection. It's an herbal tisane with a name that invokes a certain idea of aroma and taste.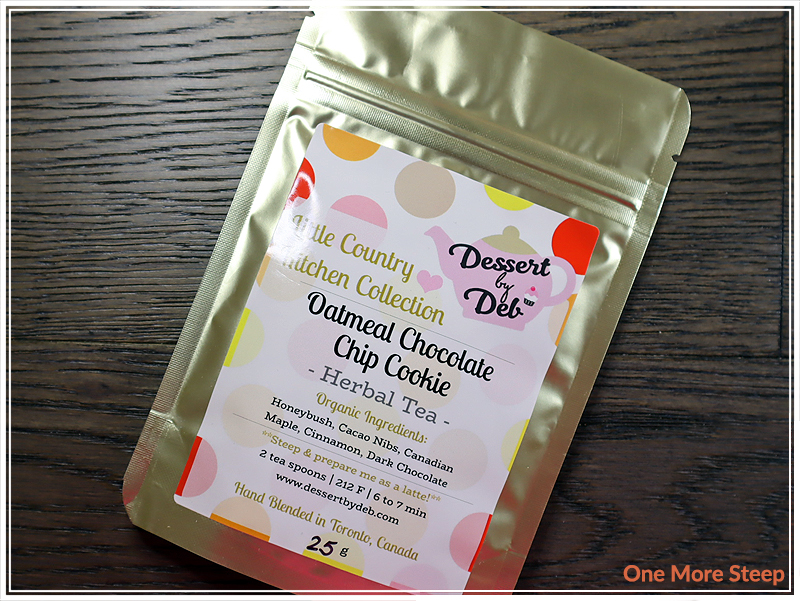 Oatmeal Chocolate Chip Cookie consists of: honeybush, cacao nibs, Canadian maple, cinnamon, and dark chocolate. The aroma is strongly cinnamon and chocolate, and it reminds me a lot of a cookie. I don't get oatmeal vibes, but the chocolate really makes itself noticeable.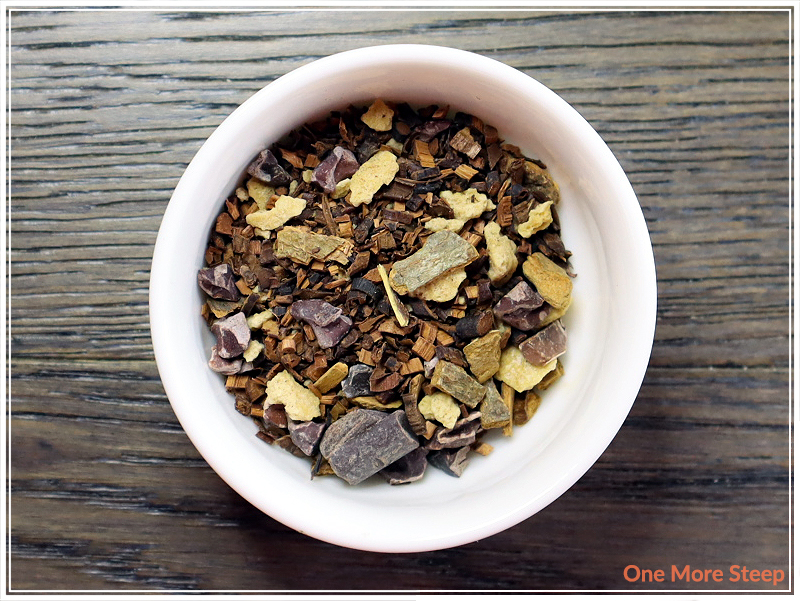 Preparation
Dessert by Deb recommends steeping Oatmeal Chocolate Chip Cookie in 212°F (100°C) water for 6 to 7 minutes. I opted to do an initial steep of 7 minutes.
First Taste
Oatmeal Chocolate Chip Cookie steeps to an orange-brown, with a slight oil slick across the top – which I would attribute to the cacao nibs and dark chocolate, which naturally contains oils. The aroma is chocolatey, with hints of vanilla and floral notes. I find it has some nice cinnamon notes to it, that reminds me of baked goods.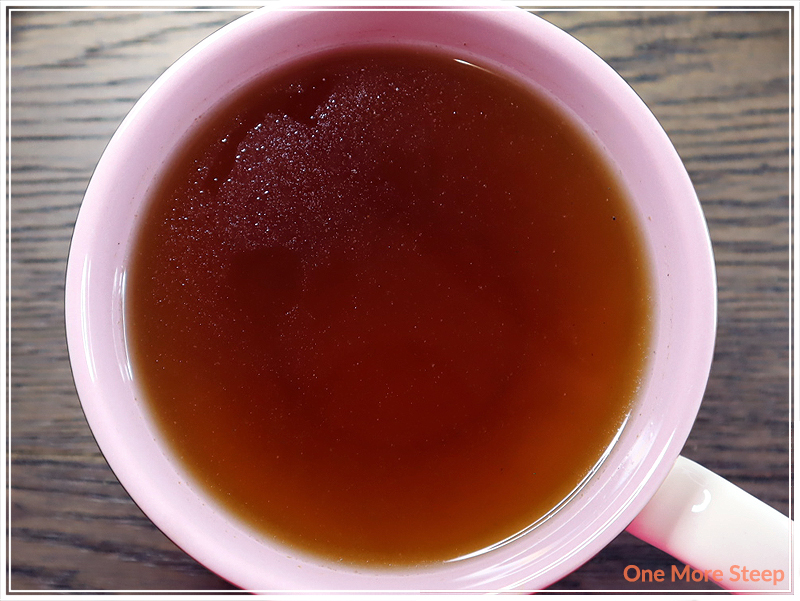 A Second Cup?
I attempted to resteep Oatmeal Chocolate Chip Cookie, but found the flavour didn't compare to the initial steep. So I would recommend steeping Oatmeal Chocolate Chip Cookie just the one time.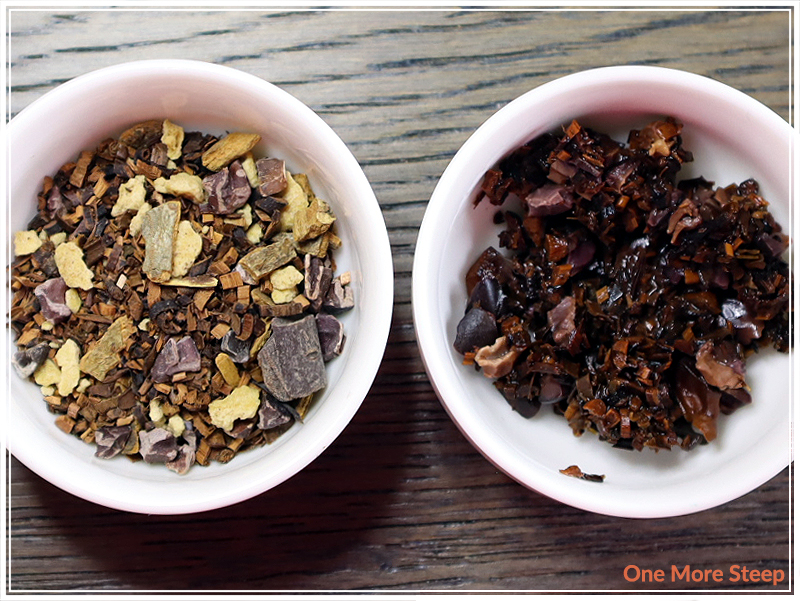 My Overall Impression

I liked Dessert by Deb's Oatmeal Chocolate Chip Cookie. I found the flavour to be nice with the chocolate chips, and the cinnamon. I would think the cookie flavour would come across better if there was also vanilla in the mix, just to oomph up the flavour. I would like it with some sweets, and cookies. The sweetness in this blend is just the right balanced with the rest of the flavour profile.
Curious about the cup rating system? Click here to learn more.