Genmaicha by Murchie's
Green Tea / Straight
$11.50 for 56g (2oz)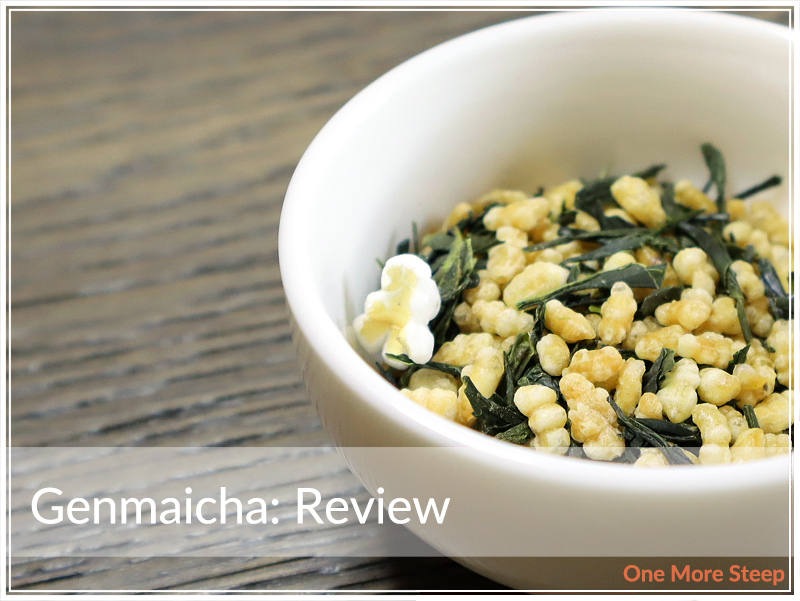 First Impressions
Genmaicha was a purchase from a Murchie's retail location, being packaged in a white pouch that's resealable. Genmaicha is a Japanese green tea, with puffed rice mixed in. The tea itself was originally stored in a large tin on their shelf, and I got the opportunity to see the leaves before deciding to purchase. The buying experience was fun, the workers were able to make some recommendations on teas to try after I said I wanted to try green teas.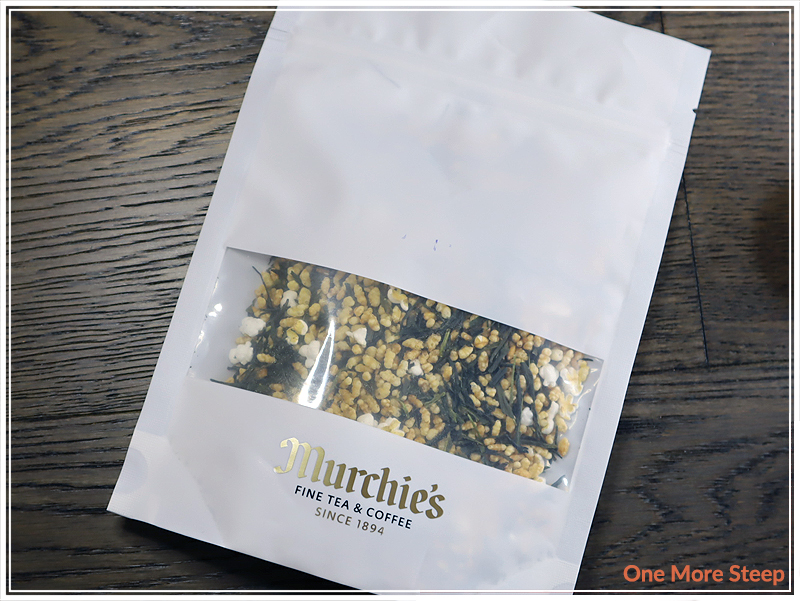 Genmaicha consists of green tea and puffed rice. It smells like rice krispies cereal or popcorn, with hints of grassy notes throughout. And just look at the pretty puffed rice! It's a pretty tea, and a nice one to inhale the aroma of. Genmaicha usually has a pretty bright aroma, so this one is in line with other genmaicha that I've had the opportunity to try before.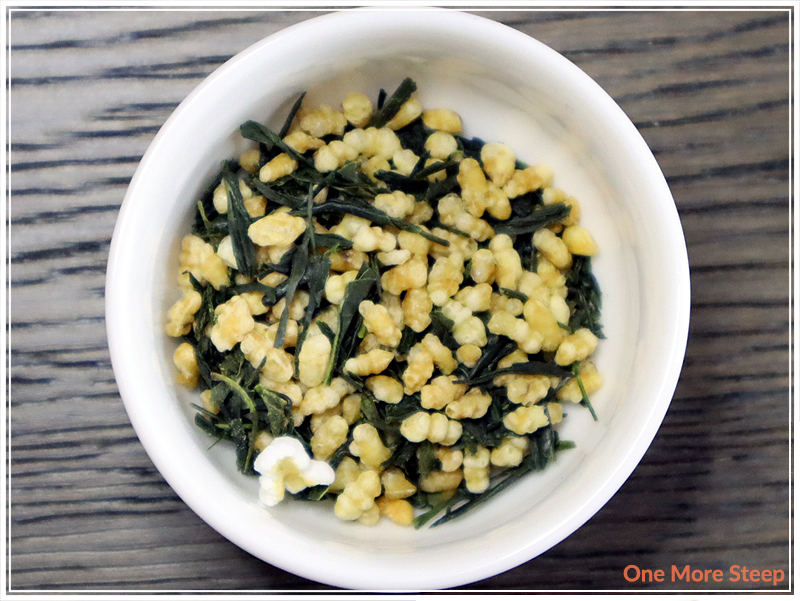 Preparation
Murchie's recommends steeping green teas with 175-180°F (79-82°C) water for 2 to 3 minutes. I opted to do an initial steep of Genmaicha with 175°F (79°C) water for 2 minutes.
First Taste
Genmaicha steeps to a bright yellow, with a toasted popcorn aroma to it. The flavour is a mix of popcorn and the umami from the green tea base. It plays well on the tongue, with hints of saltiness that balances well with the puffed rice flavour that reminds me so much of popcorn. It definitely has a bit of savoury flavour profile to it, which I find pleasant.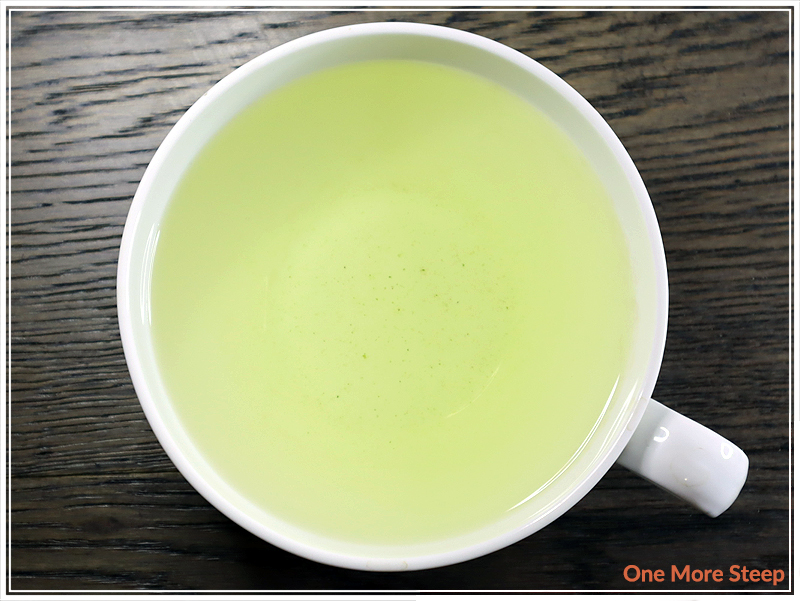 A Second Cup?
I resteeped Genmaicha six times (seven steeps total), adding an additional 30 seconds for each subsequent steep. Genmaicha holds up quite well to being resteeped and the flavour profile remains consistent for each steep, just waning in intensity of flavour by the last steep that I did.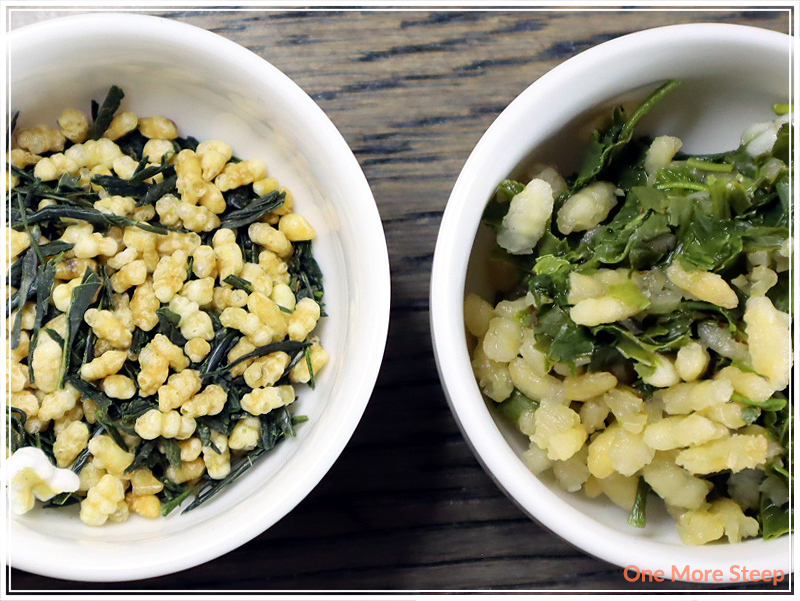 My Overall Impression

I loved Murchie's Genmaicha. I enjoy a Japanese green tea from time to time, and found that this one from Murchie's held up well to being steeped and resteeped over and over again. The flavour is exactly what I expect to find in a Genmaicha – with the puffed rice flavour, and the umami notes of the green tea base. I would highly recommend having Genamaicha with a meal, as the umami quality would balance well with something savoury.
Curious about the cup rating system? Click here to learn more.