Hojicha Chocolate Mint Truffles by Dessert by Deb
Green Tea / Flavoured
$6.50 for 25g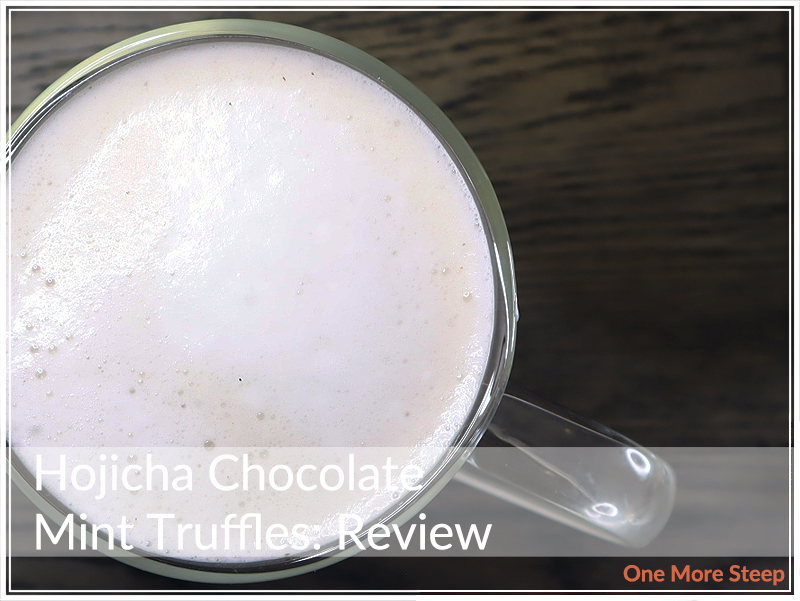 First Impressions
Hojicha Chocolate Mint Truffles came as part of my bimonthly subscription box from Dessert by Deb. This particular sample came in a metallic purple pouch that's resealable with a black and white label across the front and a clear window to see the dry leaf. It appears to be cocoa covered, and I do like a nice chocolate themed tea from time to time – provided it doesn't result in an oily slick across from melted chocolate or sprinkles.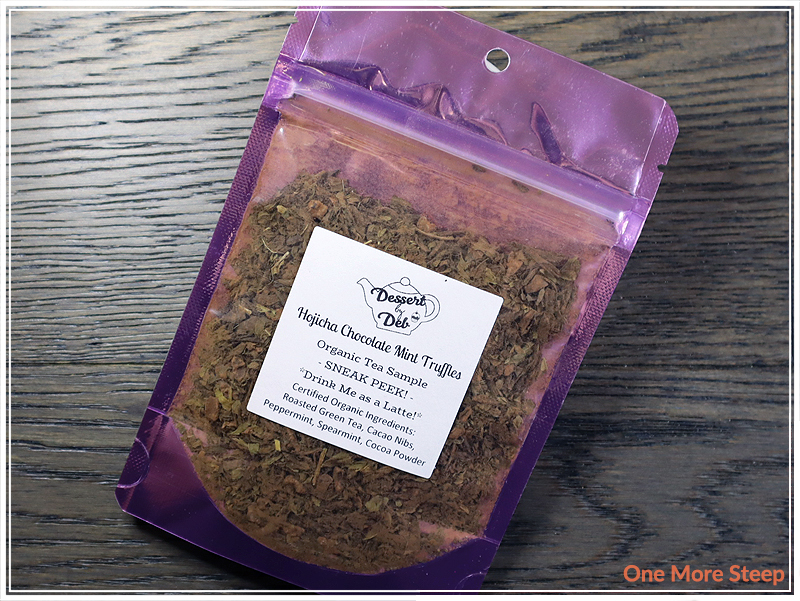 Hojicha Chocolate Mint Truffles consists of certified organic: roasted green tea, cacao nibs, peppermint, spearmint and cocoa powder. It definitely smells like both chocolate and mint, which is delightful. It reminds me of one of my favourite holiday time chocolates (After Eight), and ice cream (mint chocolate chip).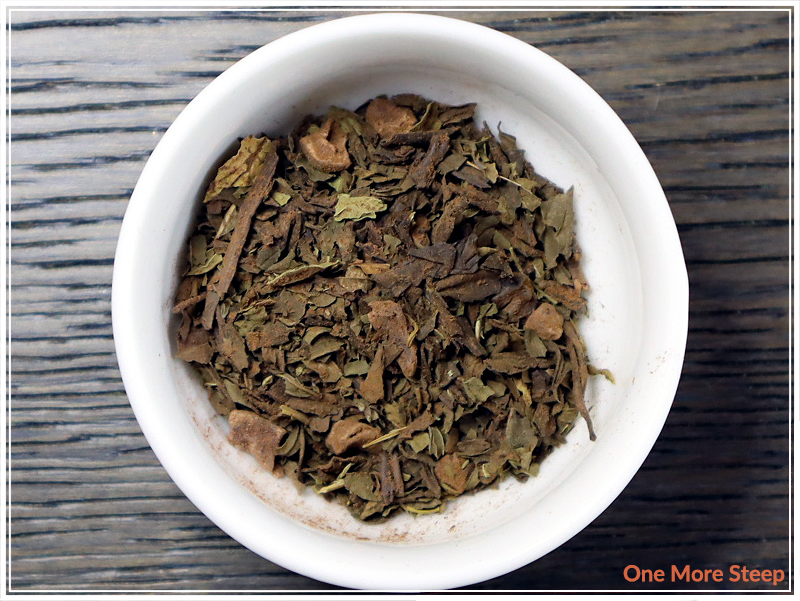 Preparation
Dessert by Deb recommends steeping Hojicha Chocolate Mint Truffles in 205°F (96°C) water for 5 to 6 minutes. I opted to follow the steeping instructions for the initial steep and allowed the leaves to steep for 5 minutes.
First Taste
Hojicha Chocolate Mint Truffles steeps to a cloudy brown, with just a hint of oils across the surface. It has a strong chocolate and mint aroma. I did take a sip, and found that the mint chocolate flavour is strong. I did add frothed, heated milk into my mug and found that it adds a lovely layer of creaminess to the flavour profile. It reminds me strongly of a mint hot chocolate, as if I had stirred in a candy cane – all it needed was a handful of miniature marshmallows.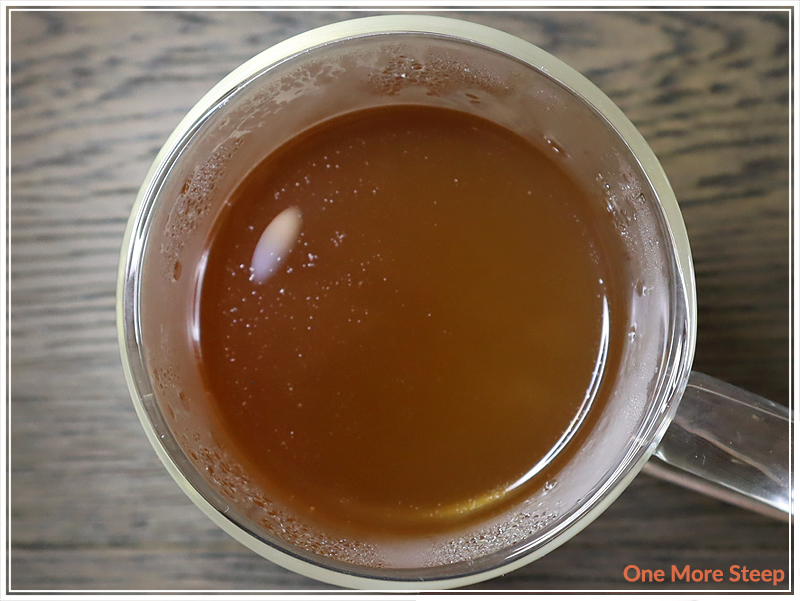 A Second Cup?
I attempted to resteep Hojicha Chocolate Mint Truffles, but found that the flavour was lacking in the chocolate department (likely because the cocoa powder was gone).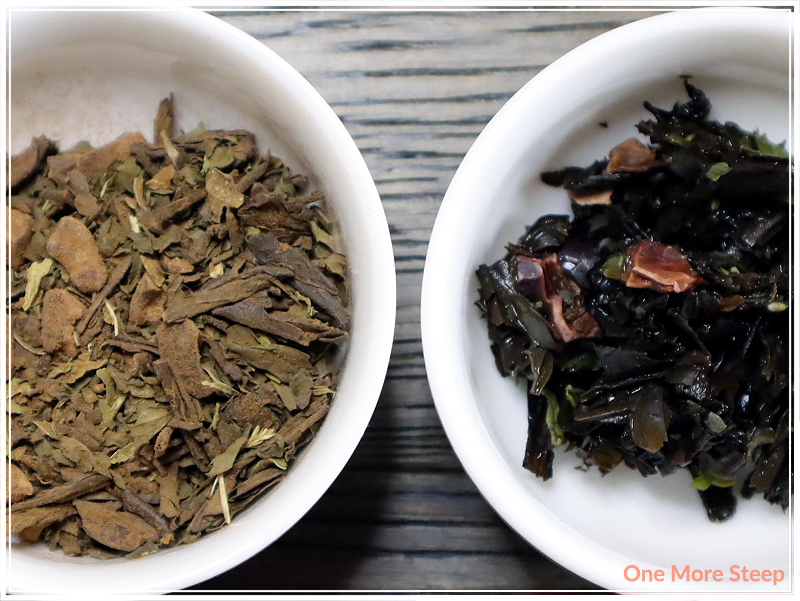 My Overall Impression

I loved Dessert by Deb's Hojicha Chocolate Mint Truffles. From start to finish, this hojicha blend reminds me of mint chocolate candy (or ice cream). It has a strong aroma in the dry leaf, followed by a strong flavour. Drinking this as a hot tea latte made it more and more like a cup of hot chocolate with some candy cane mixed in. It's definitely one that I would recommend to have during the holiday season to get into the holiday mood.
Curious about the cup rating system? Click here to learn more.