Matcha Au Lait by Nittoh Tea
Green Tea (Matcha) / Flavoured
$6.99 for 120g (10 x 12g servings)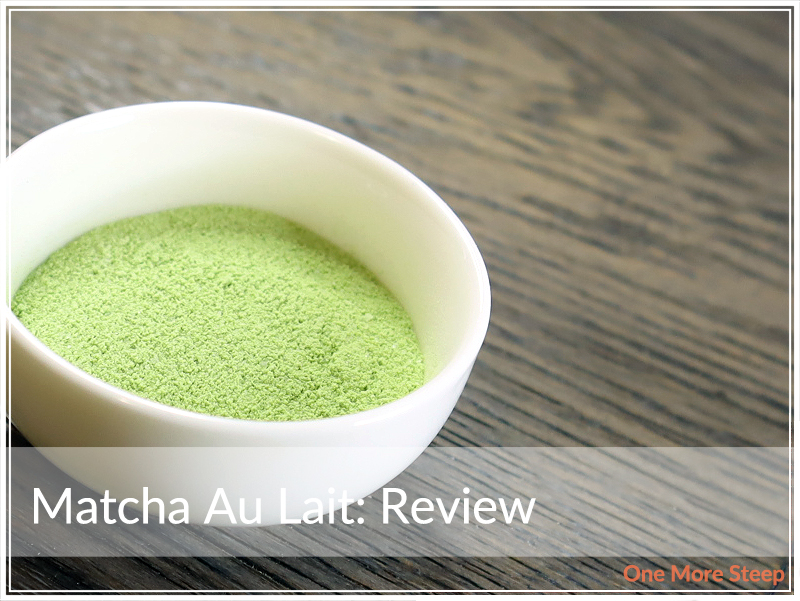 First Impressions
Nittoh Tea's Matcha Au Lait was a fun little Asian grocery store find, it was staring me right in the face because it was eye level. The package doesn't show off much – there's an image of a bowl of matcha on the front, and clear side that show off the individual packets. There's 10 packages in the bag, each containing 12g of powder.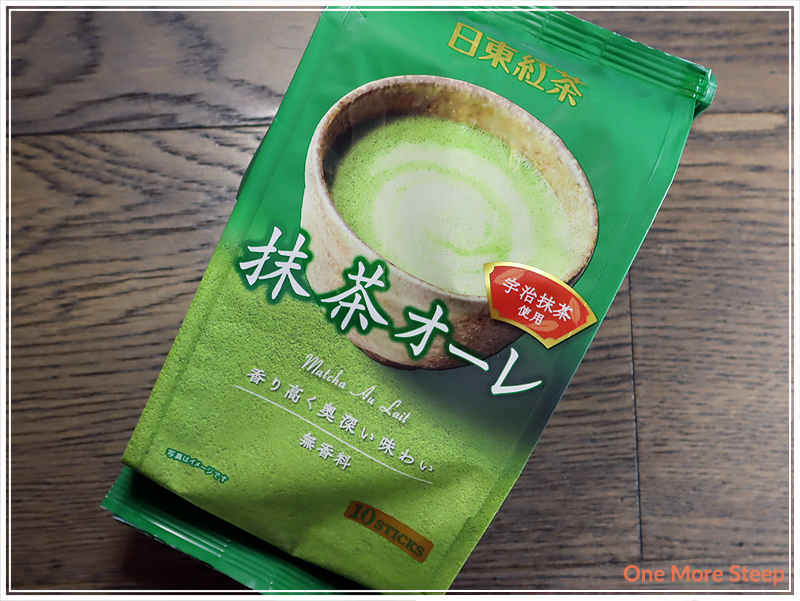 The individual packets are light weight, after I opened it, I found that they feel a bit metallic in nature (the packaging). The powder itself is light green with a very light aroma – a bit grassy. It's very mild. Matcha Au Lait consists of: sugars, dextrin, palm oil, whole milk powder, green tea powder, salt, sodium caseinate (milk), carboxymethyl cellulose, sodium lactate, soy lecithin.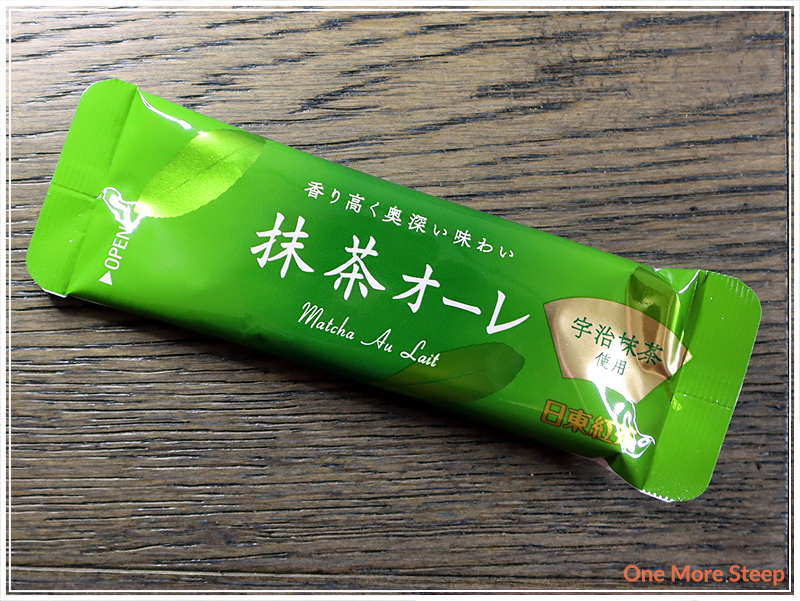 Preparation
The packaging for Matcha Au Lait has Japanese text on it, with a printed English and French label across the back (to adhere to language laws in Canada to make it eligible to be sold). I did have to find the preparation instructions online, which recommend using 120ml of hot water for a hot matcha latte or cold water for an iced matcha latte. I didn't find a temperature recommendation, so I used 175°F (79°C) water.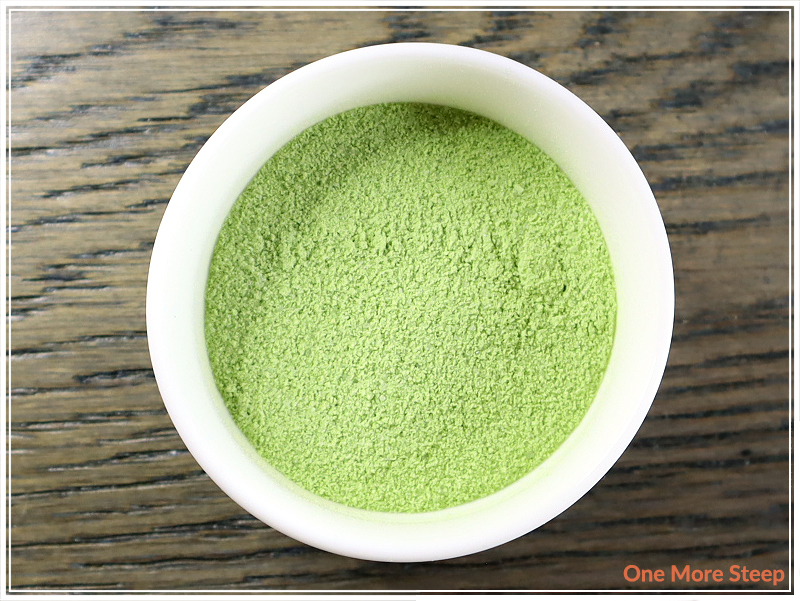 First Taste
Matcha Au Lait becomes a spring green cup of matcha. It dissolved and suspended quite easily with hot water with the stir of a spoon in my cup. I found that the aroma is milky and grassy at the same time. The flavour of Matcha Au Lait is sweet, with a light creaminess throughout, and grassy notes from the matcha base. It lacks the creaminess that I would have created in a matcha latte from scratch, but it is also possible that I was a touch heavy handed with the water when preparing it.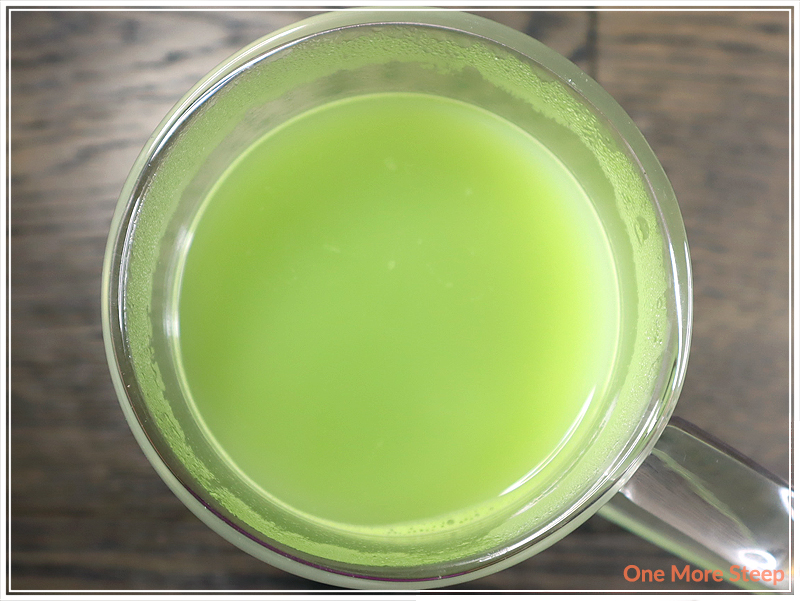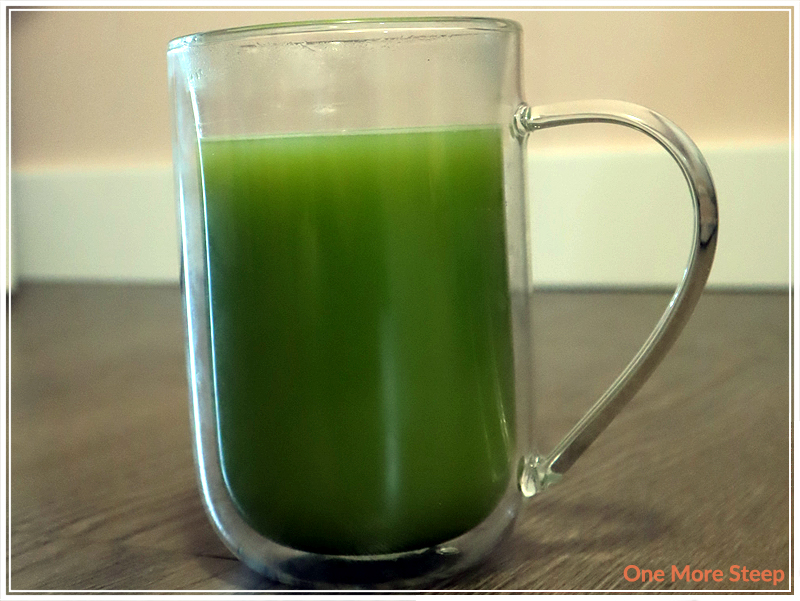 A Second Cup?
As Matcha Au Lait is a suspension, there are no second steeps with the same powder.
My Overall Impression

I liked Nittoh Tea's Matcha Au Lait. It's an easy preparation to make, and the additive of whole milk powder makes it easy to have a matcha latte on-the-go. I found it not as sweet to my liking, nor as creamy if I had prepared a matcha latte from scratch. However, I think it's an easy way to make a matcha latte when out and about, so the rest of the package will definitely be making their way into my work bag so I can have an easy matcha latte during breaks.
Curious about the cup rating system? Click here to learn more.