Royal Milk Tea by Nittoh Tea
Black Tea / Flavoured
$6.99 for 140g (10 x 14g sachets)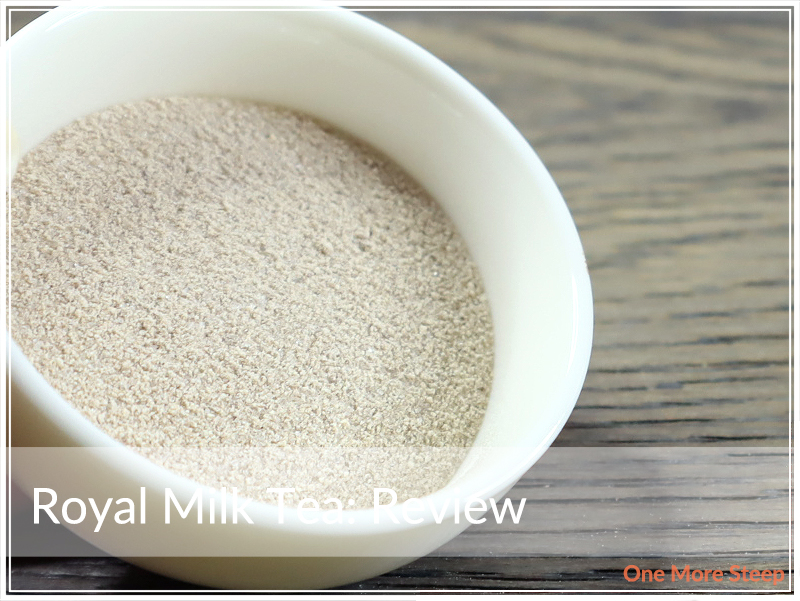 First Impressions
Always one to look for new tea to try, I found this at a local grocery store and knew that I had to try it. After all, milk tea is one of my favourite ways to enjoy tea (check out my recipe for Hong Kong-Style Milk Tea if you want to DIY this and control the amount of sugar in your milk tea). The packaging is bright, with strawberries all over, and came with ten sachets.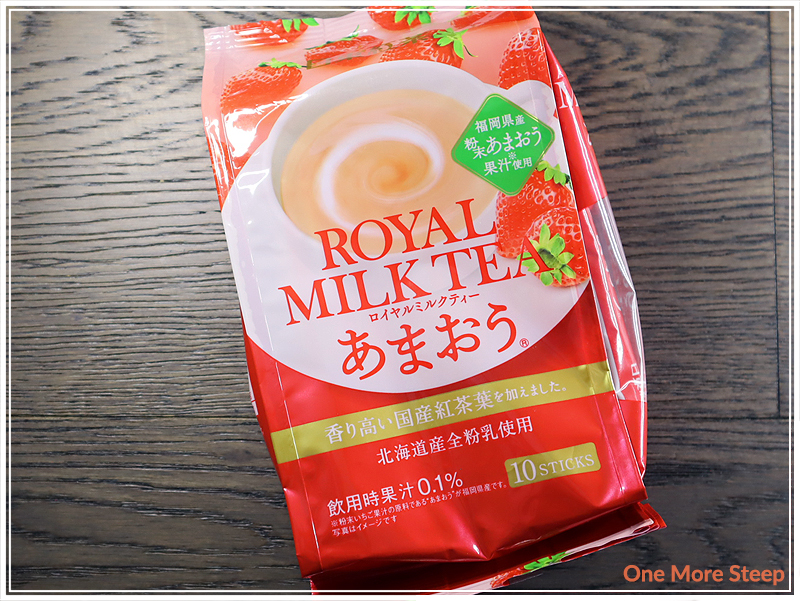 Each sachet is bright red, and has 14g of powder in it. Royal Milk Tea consists of: sugar, skimmed milk powder, dextrin, palm oil, black tea extract, whole milk powder, butter oil, milk protein, strawberry powder, black tea, salt, artificial flavour, lactic acid, and soy lecithin. The aroma of the Royal Milk Tea powder when I opened it reminded me very faintly of strawberry – otherwise it didn't have much of an aroma.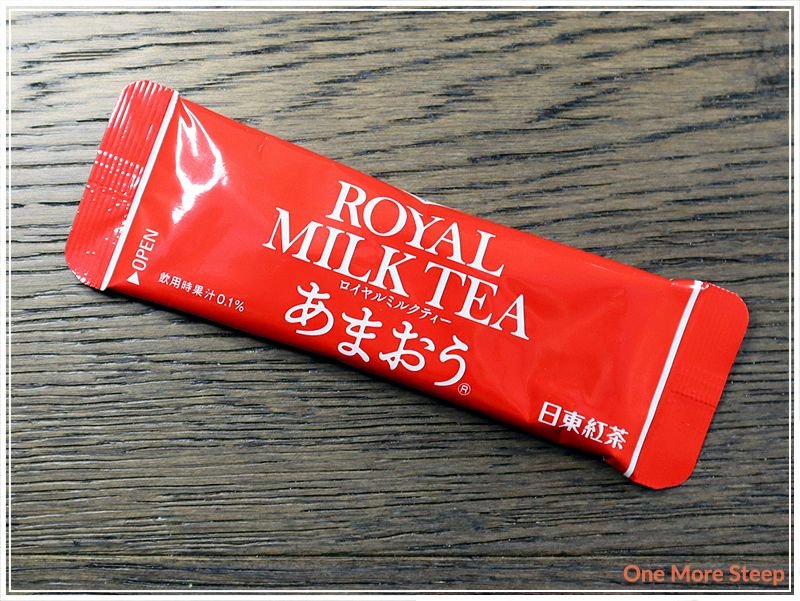 Preparation
Nittoh Tea recommends preparing Royal Milk Tea with hot water. I opted to use 100°C (212°F) water to mix, but the packaging does say to use 120mL of water per one sachet.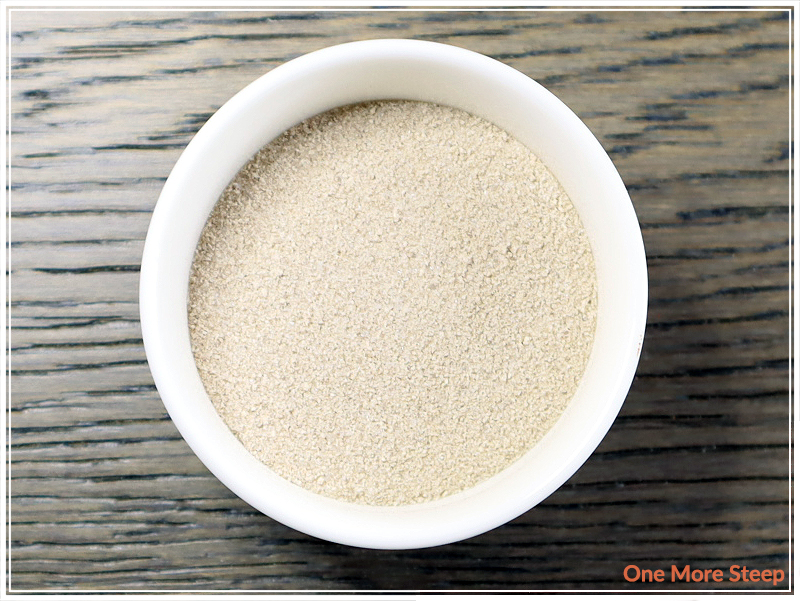 First Taste
Royal Milk Tea mixes up well, to a pale brown of milk tea. The aroma is strawberry, black tea, and milk. The flavour itself is sweet, strawberry, with black tea in the background. The strawberry flavour is strong, and the sweetness is almost too much. I think I would choose to water it down even further instead of only using 120mL of water because it's just so sweet when prepared as suggested. Interestingly enough, each sachet is 14g, but each sachet consists of 9g of sugar! So probably not the most ideal of prepared tea mixes.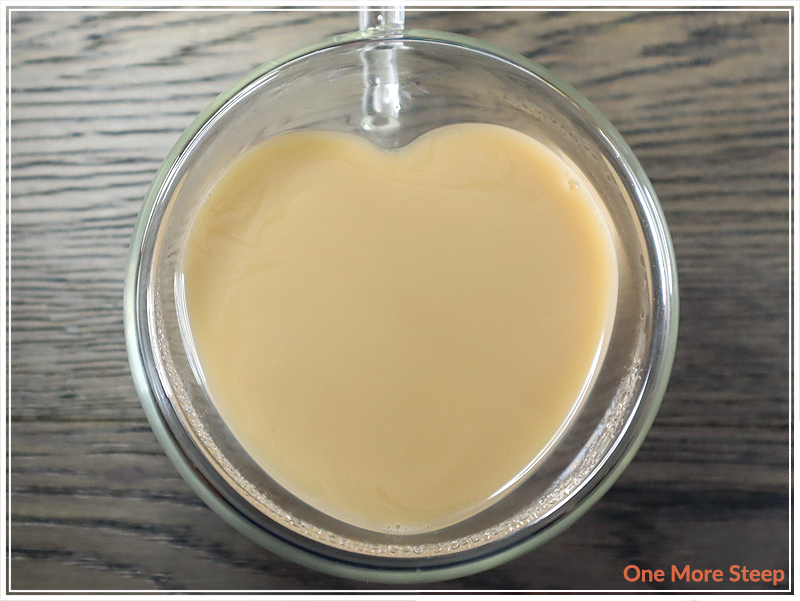 A Second Cup?
As Royal Milk Tea is a tea mix, there were no second steeps or preparations with the same tea.
My Overall Impression

I thought that Nittoh Tea's Royal Milk Tea was just okay. The strawberry flavour was surprisingly good, and didn't taste as artificial as I was initially expecting. The sweetness though was something that I could have done without – I find it very sweet compared to the milk tea that I make for myself from scratch. I do think the strawberry flavour works really well with the black tea base, and it's a convenient option for those who want milk tea on-the-go. I will likely end up taking the rest of the sachets to work to drink when I have the opportunity, but I don't think it'll be an at-home staple.
Curious about the cup rating system? Click here to learn more.