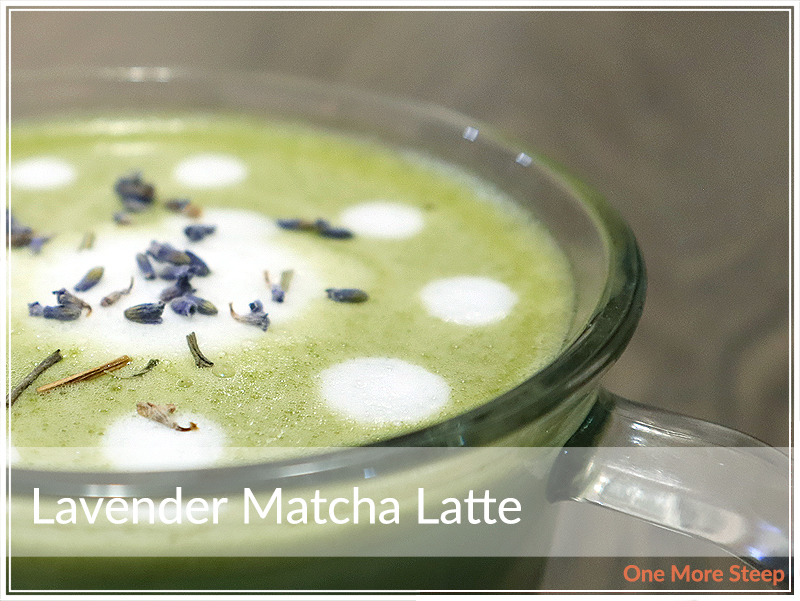 I love the combination of lavender and matcha – a combination I've used before (here and here). With the colder, rainy weather, I enjoy a hot cup of tea at home. The grey weather requires something uplifting and warming at home, and I find that comfort in a large mug filled with a Lavender Matcha Latte. There's always something luxurious about having a nice tea latte at home, and there's always something fancy feeling about some dried lavender sprinkled across the top of a drink.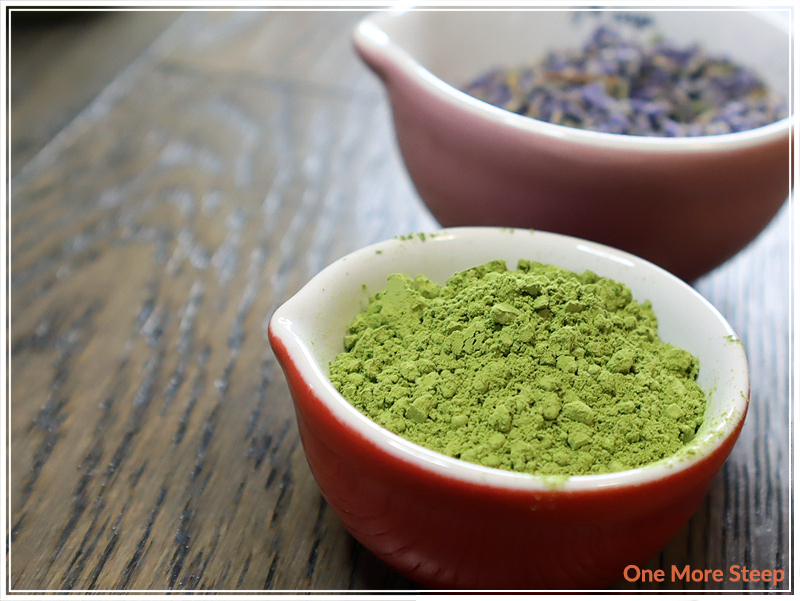 Lavender Matcha Latte – Serves 1
2 teaspoons matcha¹
⅔ cup (~165mL) of milk²
1⅓ cup (~330mL) of water
1 tablespoon Lavender Simple Syrup (see recipe below)
¹ I used Whisk Premium Matcha's Everyday matcha.
² Use the milk of your choice – I used dairy milk in these photos, but you could easily use a plant-based alternative.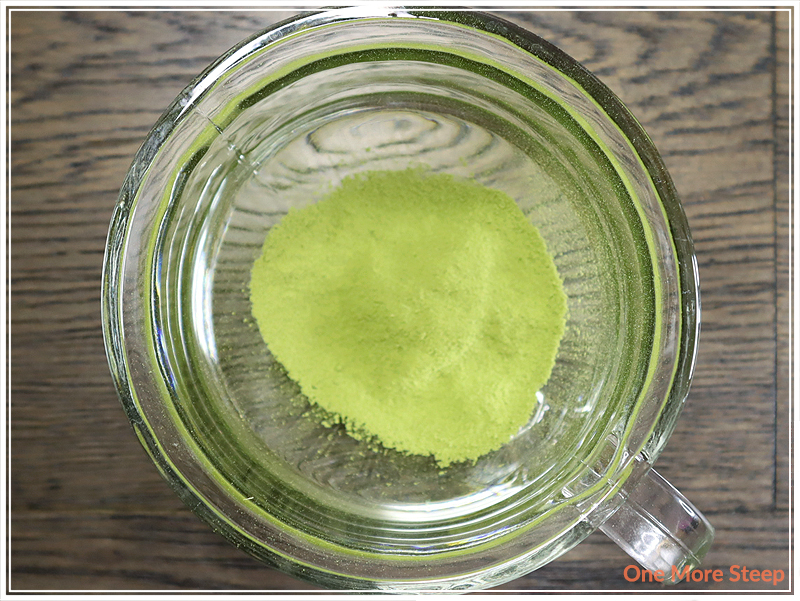 In a bowl or cup, sift matcha and add water (~175°F/79°C), then mix (I used a battery powdered milk frother).
Stir in the Lavender Simple Syrup (adjust amount to your liking).
In a separate cup, add milk.
Froth milk (use a milk frother or mason jar); heat to set the froth.
Add frothed milk to the matcha.
Garnish with dried lavender buds.
If not following the volumes exactly, you'll want to have one-third frothed milk to two-thirds prepared matcha.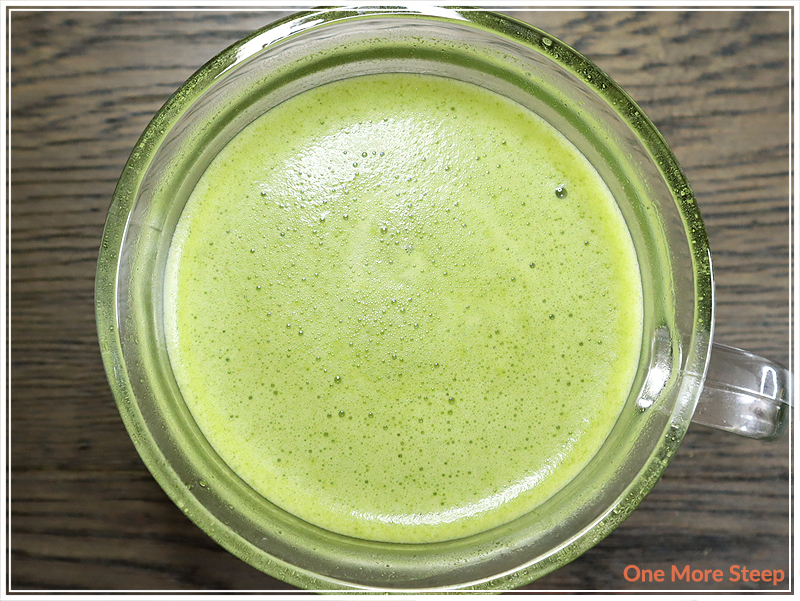 This Lavender Simple Syrup is the same one used in my other recipes – you can use it for a London Fog, Iced Lavender Matcha Latte, London Fog Bubble Tea, and Lavender Matcha Lemonade.

Lavender Simple Syrup Recipe & Directions
1 cup sugar
1 cup water
2 tablespoons lavender buds
Combine all ingredients in a sauce pan over medium heat.
Allow mixture to come to a simmer for 2-3 minutes.
Turn off heat and allow the simple syrup to cool.
Pour simple syrup into a jar or container, use a sieve to strain out lavender buds.
Store Lavender Simple Syrup in your fridge for up to 2 weeks.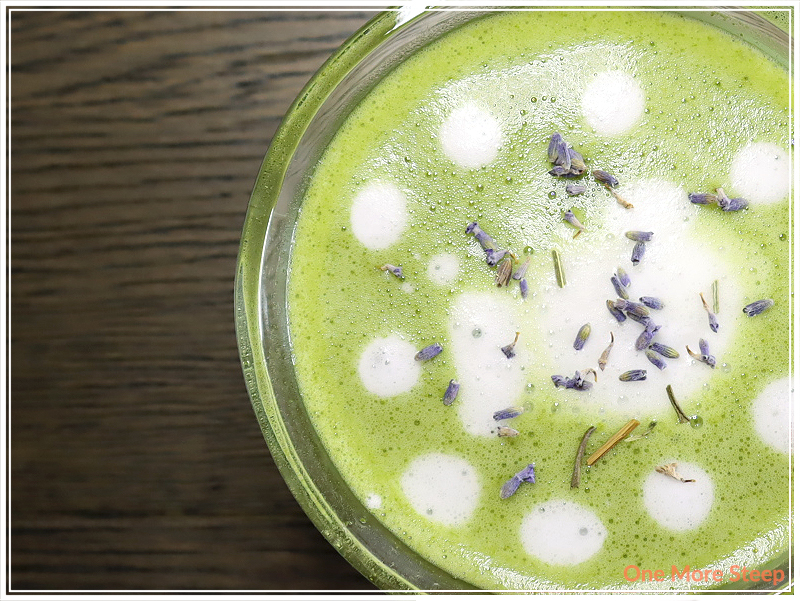 Lavender and matcha remains one of my favourite flavour combinations, especially with a frothy layer of milk to just add an extra layer of decadence. Just what any matcha lover needs to brighten up their day.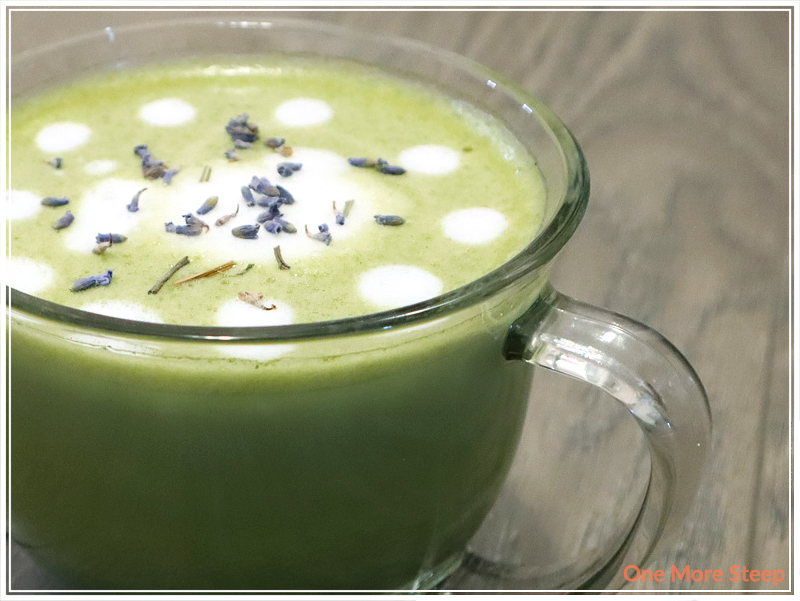 If you make this Lavender Matcha Latte, I'd love to see your photos! Be sure to tag me on Instagram (@onemoresteep #onemoresteep) or comment below with a link to the photo!