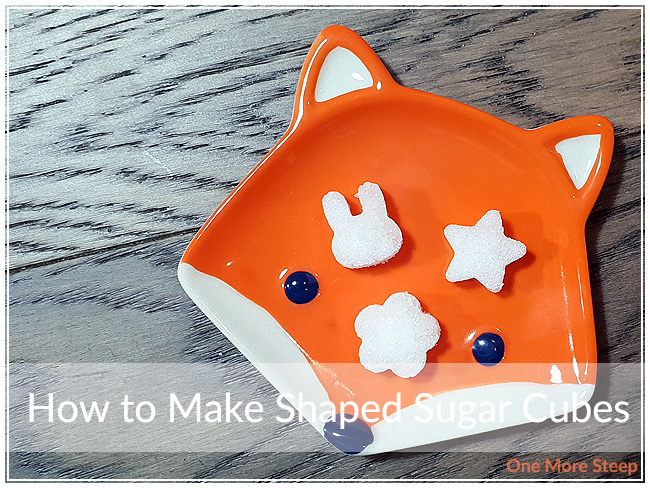 I have made it no secret that I love afternoon tea. There's something decadent about having three tiers of petite savories and sweets, freshly made Devonshire cream in little pots just waiting to go onto a warm scone, and those little bowls of sugar cubes. I love popping one into my cup and watching it dissolve before adding a touch of cream to a nice cup of Earl Grey.
The frugal girl in me hates the idea of both buying regular white sugar and sugar cubes when it's all the same thing (right?), and then there's the lack of organic cane sugar or golden sugar that comes in cube form – at least at my local grocery stores. Which really begs the question: is there a way to DIY it? You bet there is!
Ingredients:
½ cup white granulated sugar (or the sugar of your choice)
1½ to 2 tsp water
Gel food colouring (optional)
You'll need a bowl and a spoon for mixing, and some kind of silicone mold. A regular ice cube tray has cavities that are much too large. I'd suggest looking at candy molds if your local kitchen supply or big box arts & crafts store carries them (I've also had luck finding cute candy molds in some dollar stores). The number of sugar 'cubes' you'll wind up really depend on the size of your molds.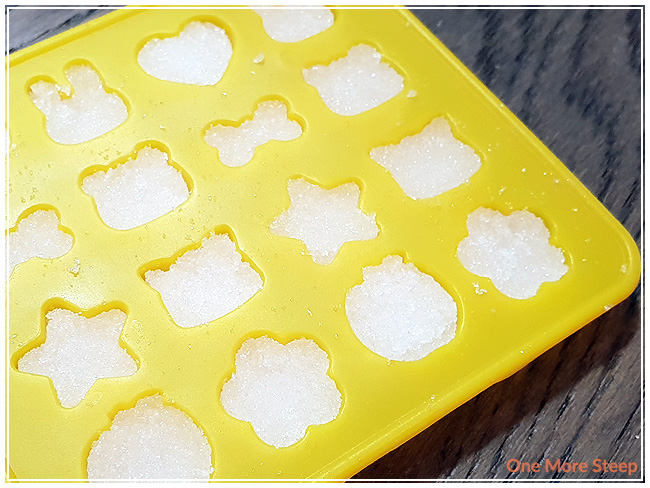 Directions:
Mix the sugar and water (and food colouring) until it clumps together like wet sand.
Press the sugar into the silicone mold.
Set the mold aside to dry overnight or for a day. If the mold has very deep cavities, it will take longer for each cavity to fully dry.
Once dry, you can push the shaped sugar cubes out of each cavity one by one.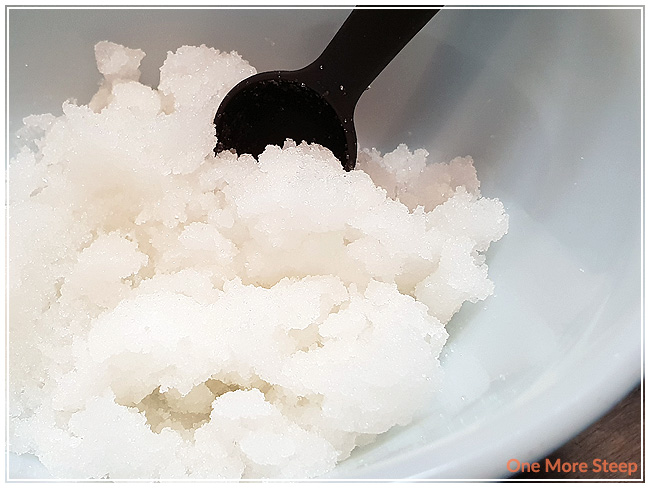 If kept in a dry container, these sugar 'cubes' should be essentially shelf stable indefinitely (but you probably won't keep it around for that long). If you are making them for a tea party and you are planning to travel with them, I would recommend nestling them in a paper towel in a small container so they don't move around as much (less potential for breakage!).
Feel free to colour these sugar shapes for your events! You can easily customize them to be pink for Valentine's, red & green for the holidays, orange & black for Halloween, and whatever colour you want for a bestie's bridal shower. As long as you can find it as a food colouring option, it's a possibility. Custom shaped sugar cubes can be just really darling and really make an even all that more special. Or you can just make your Saturday afternoon tea all that more special for yourself, because why not?