True Blueberry by Celestial Seasonings
Fruit Infusion / Flavoured
$3.49USD for 45g (20 tea bags)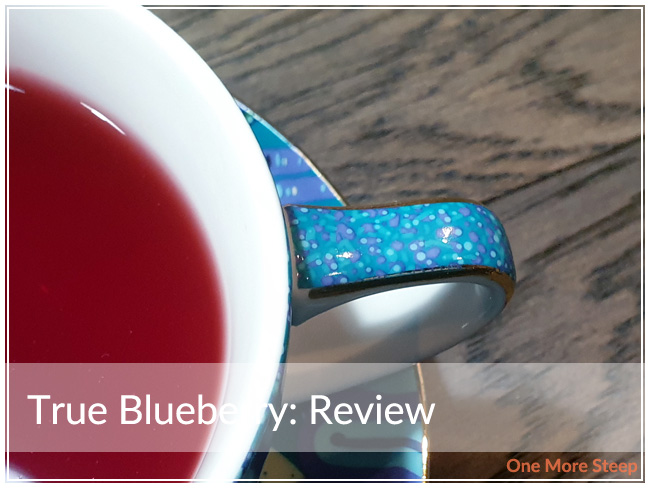 First Impressions
I'm working my way through the Fruit Tea Sampler that I've been mentioning the last couple of weeks (see 1 and 2). This week's tisane is True Blueberry. A curious blend because when I first opted the package, I didn't really smell blueberry. What I did smell, however, reminded me of orange and berries – but nothing that was distinctly blueberry. True Blueberry came in portioned tea bags, which made it easy for me to steep.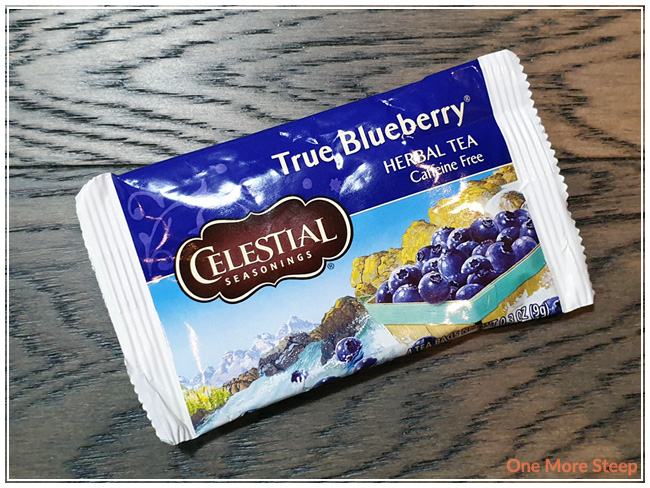 True Blueberry consists of: hibiscus, rosehips, orange peel, natural blueberry flavour with other natural flavours, blackberry leaves, wild blueberries, and blueberry leaves. I'm giving this tisane a bit of a side eye because of how low blueberry actually shows up in the ingredients list.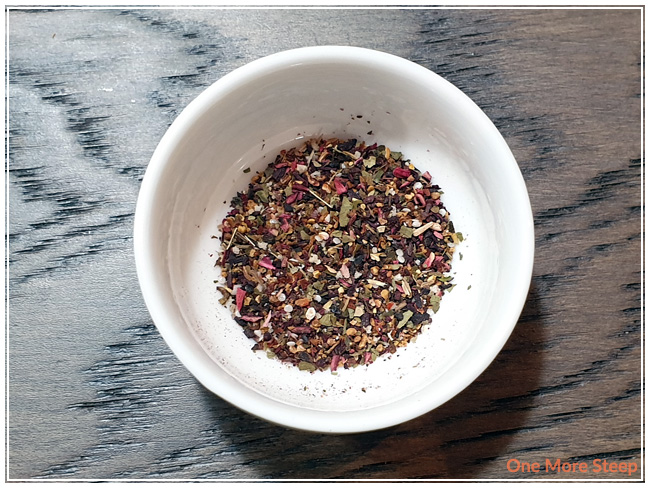 Preparation
Celestial Seasonings recommends steeping in boiling water (100°C/212°F) water for 4-6 minutes. I opted to do an initial steep for 6 minutes.
First Taste
True Blueberry steeps to a bright ruby red. The aroma of this tisane does actually remind me of blueberries, funnily enough. On first sip, I notice that there's a nice fruitiness that reminds me of blueberries. To go along with the sweet berry notes is a strong tartness, which I attribute to the hibiscus. I don't really get a lot of the orange peel or rosehips, which is fine by me. It's okay hot, but I think it'd be much better iced.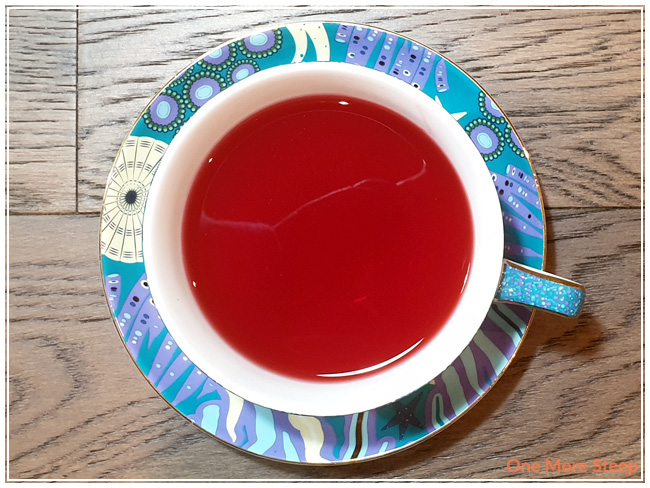 A Second Cup?
I attempted to resteep True Blueberry and found that the flavour was just not there compared to the initial steep.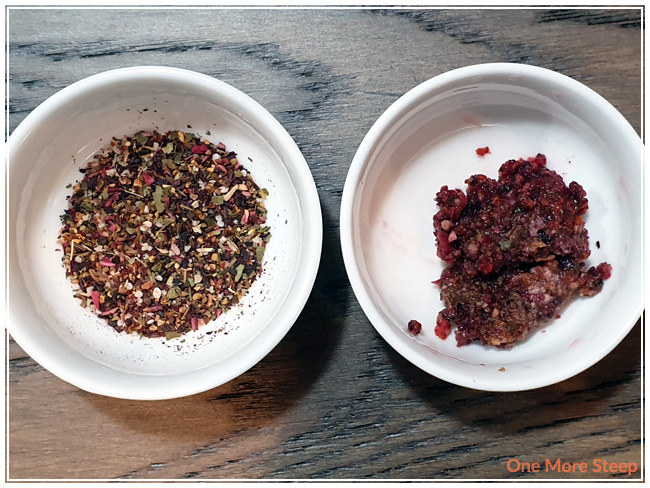 My Overall Impression

I liked Celestial Seasonings's True Blueberry. I found the dry aroma of the leaf to be fairly different from the steeped tisane – which isn't a bad thing because I enjoyed the aroma and flavour of the steeped product. However, it was a bit disappointing that the dry leaf didn't mimic the flavour better. I found the blueberry notes to be nice in my cup, and think this would be an excellent tisane if had been iced. I think it would also be lovely if mixed with club soda for a bit of bubbly.
Curious about the cup rating system? Click here to learn more.