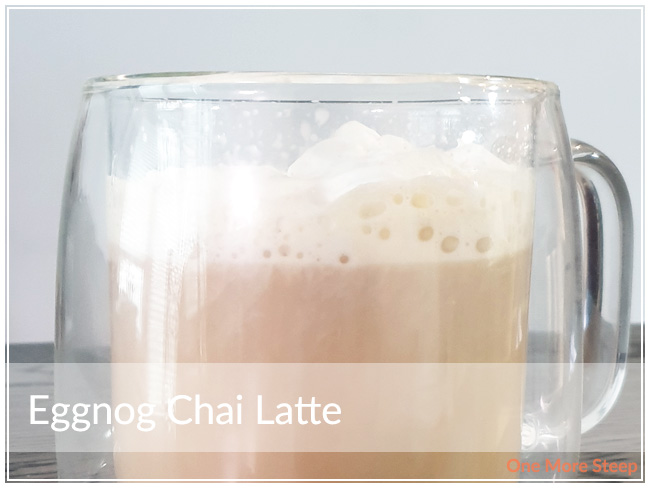 I was first introduced to the Eggnog Chai Latte by a fellow nurse. She literally brought in one for each of us on a night shift and I fell for it hook, line, and sinker last December. I'm constantly a sucker for a good Chai, and the addition of eggnog made it even more seasonally delicious. While the version she brought in came from a popular coffee chain, I've opted to develop my own recipe so I can make it at home and have more control over it (plus, I get to be even more fancy with how I create it).
Katie, this recipe is for you.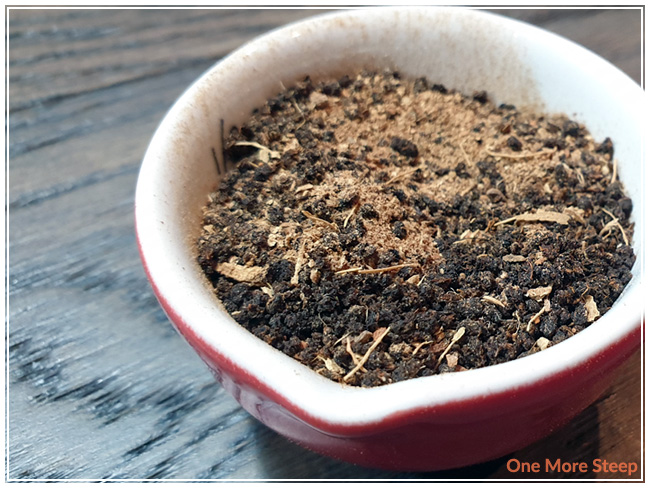 Eggnog Chai Latte – Serves 1
2-3 teaspoons looseleaf chai¹
⅔ cup hot water (100°C/212°F)
⅔ cup milk
⅔ cup eggnog
Sweetener, if desired.²
Whipped cream³
Crushed candy canes or peppermint candies³
¹ Use your favourite black tea chai blend or 3 tea bags. I used Trudy Ann's Bombay Masala Chai.
² Use the sweetener of your choice, to taste. I opted for local honey.
³ Optional, for garnish purposes.
TEA TIP! You can make this vegetarian or vegan friendly with a few easy swaps. Nut-based milks, vegan eggnog, and coconut whipped cream are all fairly easily accessible these days at all major grocery store chains. I can't guarantee that it'll taste quite the same, but you'll be able to enjoy the seasonal goodness as well!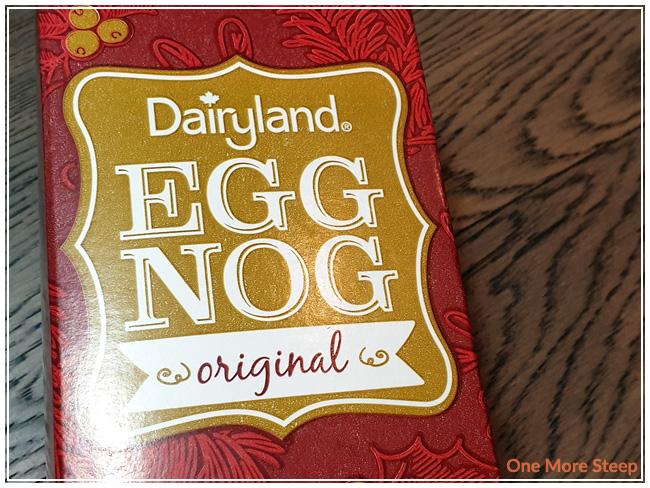 Directions
Steep chai in hot water according to steeping instructions – or for 5 minutes. I did this in a teapot and then poured into my cup.
In a saucepan on medium heat, heat together milk and eggnog (don't let it boil!).
Add in sweetener if desired, turn off heat.
Froth with a handheld frother or whisk.
Add milk and eggnog mixture to your cup.
Top with whipped cream and crushed candy cane candy for an extra bit of holiday decadence.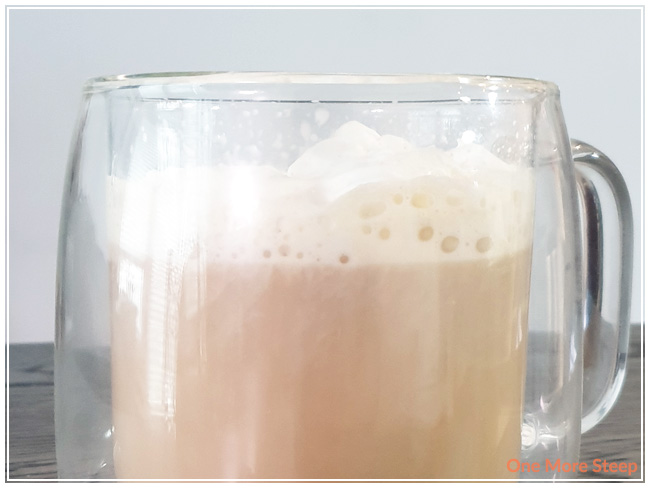 If you make this Eggnog Chai Latte, I'd love to see your photos! Be sure to tag me on Instagram (@onemoresteep #onemoresteep) or comment below with a link to the photo!