Nepal White by DavidsTea
White Tea / Straight
$21.98 for 50g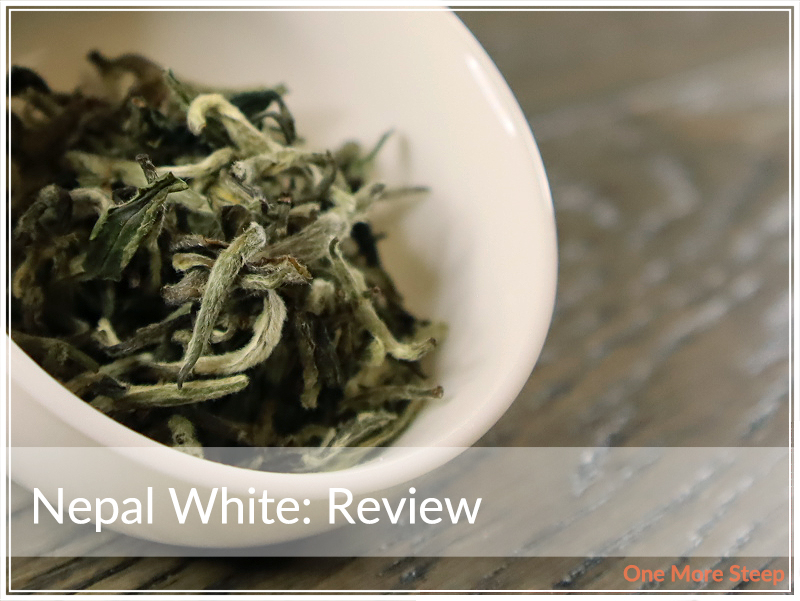 DavidsTea sent me Nepal White as part of a complementary Garden to Cup subscription package, a review was not requested.
First Impressions
Nepal White came to me as part of a complimentary Garden to Cup subscription package from DavidsTea. The pouch is silver, sealed and resealable. The label is light blue with tiny print across the bottom portion of the label.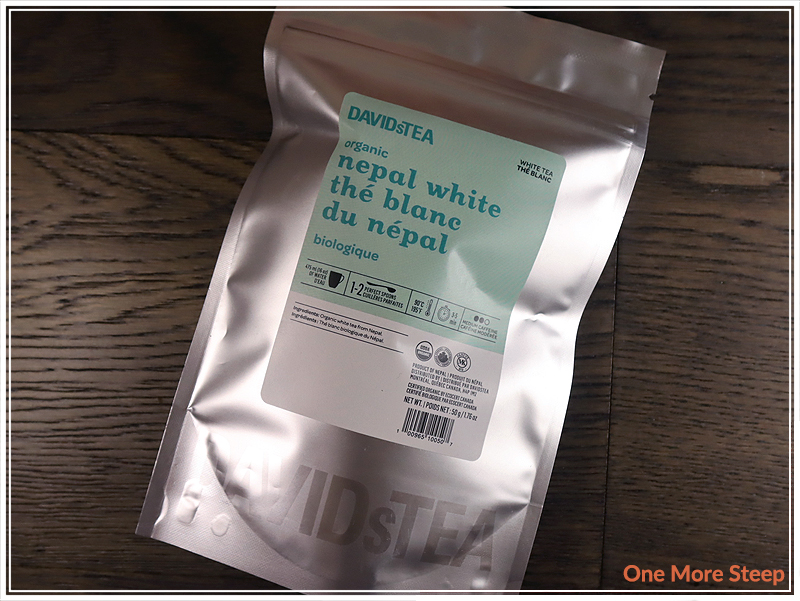 Because it's such an airy tea, the pouch size is larger than the usual pouches used for 50g portions of tea. Nepal White is an organic tea from Nepal. The leaves long, wiry, with a mix of cream to green – there are feathery bits to the leaves. The aroma of Nepal White is very floral and light.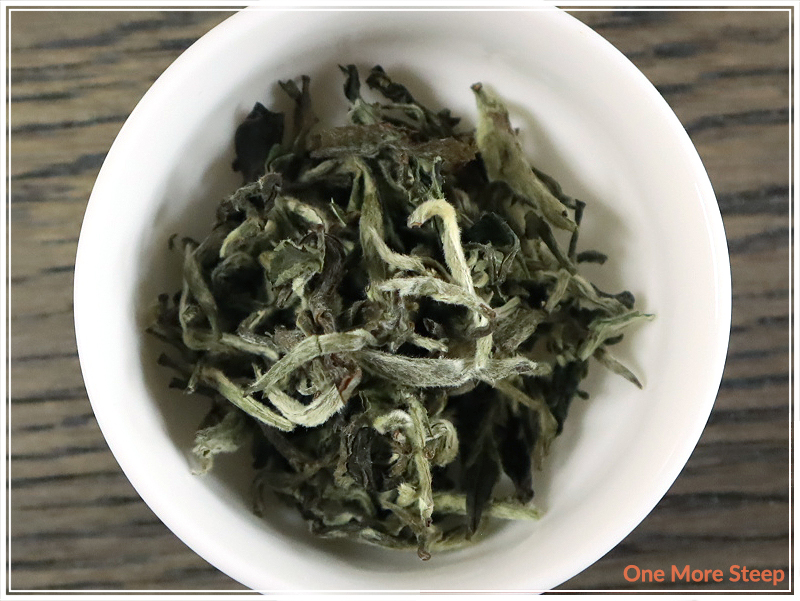 Preparation
DavidsTea recommends steeping Nepal White in 90°C (195°F) water for 3 to 5 minutes. I opted to do do an initial steep for 4 minutes.
First Taste
Nepal White steeps to a clear yellow. The aroma is floral and sweet. The flavour of Nepal White is sweet and floral. The tea itself is smooth, but it also has a quite the drying mouthfeel to it. Nepal White's drying notes leaves me to wanting to drink more of it to wet my palate a bit more, which results in a cycle of taking a sip, and needing to take another sip of tea.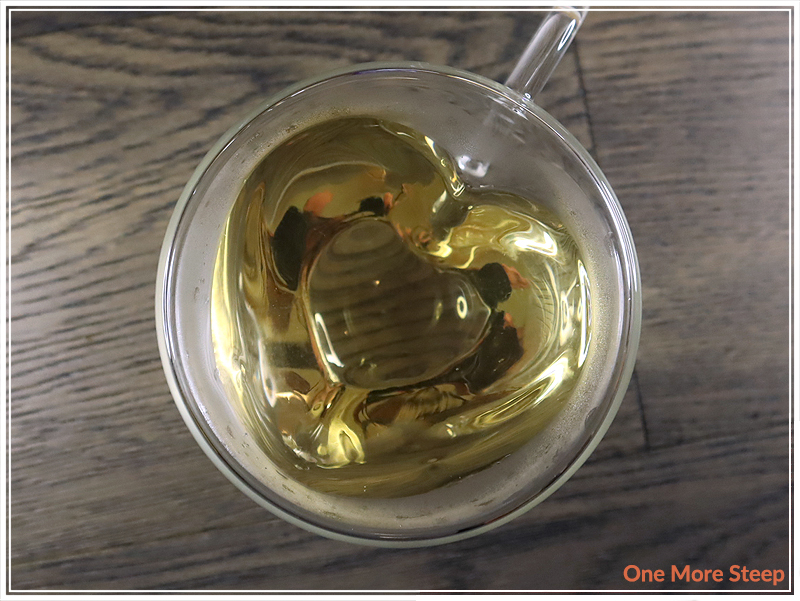 A Second Cup?
I resteeped Nepal White a total of six times (seven steeps total), adding an additional thirty seconds for each subsequent steep. The tea got sweeter, a bit more floral, for the first two resteeps. After that, it got a bit less weaker in flavour. Even by the sixth resteep, the tea was still quite flavourful.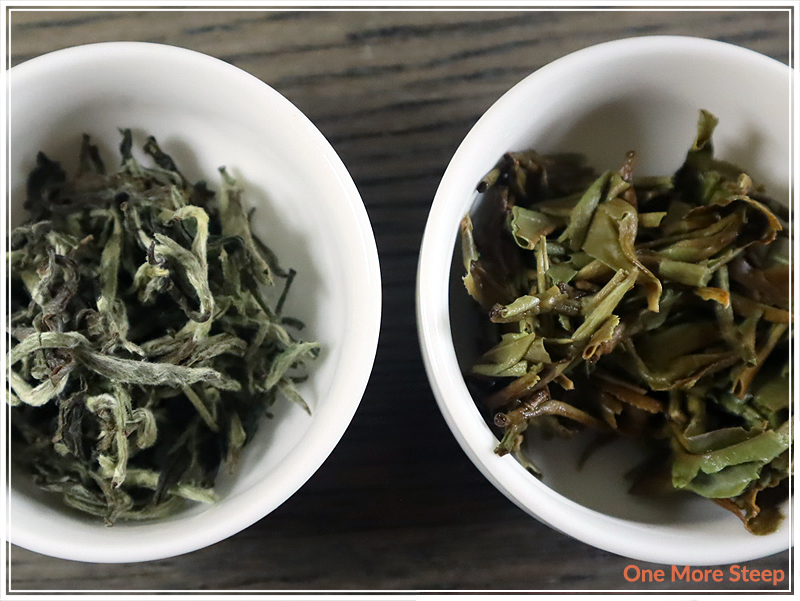 My Overall Impression

I loved DavidsTea's Nepal White. Nepal White smells lovely, is pretty to look at and steeps (and resteeps!) really well. I find it was easy to drink, as long as you don't mind the drying mouthfeel. I enjoyed Nepal White both hot and iced, which is a great way to continue to enjoy the tea's repeated resteeps (and a great way to fill a big pitcher for the fridge!).
Curious about the cup rating system? Click here to learn more.