Roadside Chai by Ahista Tea
Black Tea / Flavoured
$14.99 for 100g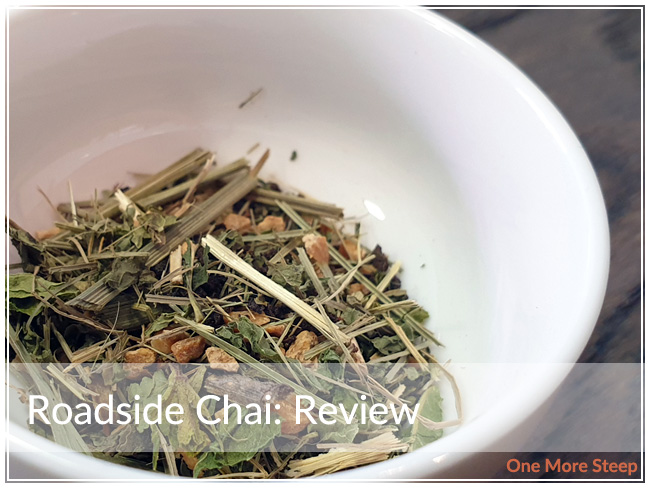 Ahista Tea has provided me with Roadside Chai for the purposes of writing an honest review.
First Impressions
Ahista Tea's Roadside Chai came in a resealable bag – but not sealed. The tea came in prepackaged sachets, but the tea has a very strong lemongrass and mint aroma, which is interesting because I do spy some black tea in the blend – but I can't smell it.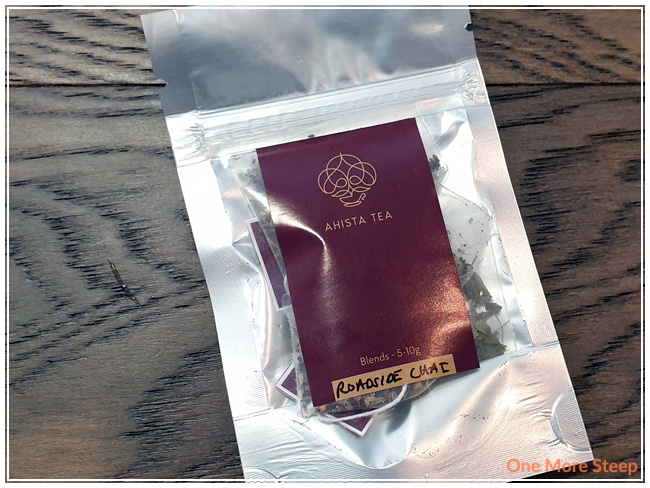 Roadside Chai consists of black tea, ginger, lemongrass, and field mint. So I wasn't off about the lemongrass and mint – although the visible lemongrass is a giveaway. I don't really smell the black tea or the ginger, but I think that's because both lemongrass and mint are both such strong aromatic ingredients. Because of the mint, I don't really get a 'chai' spice feeling from the blend.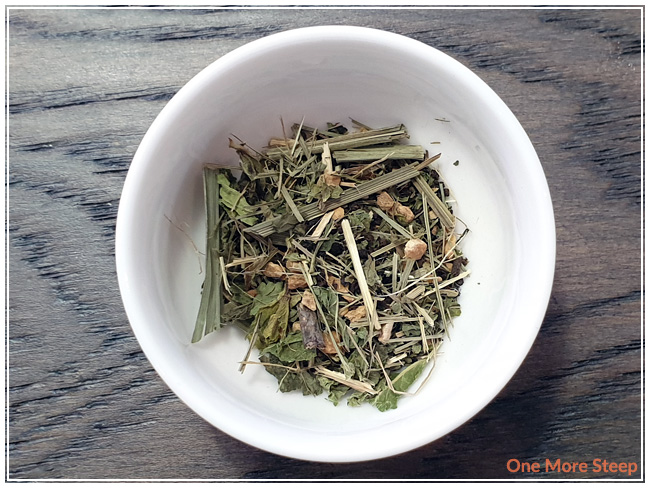 Preparation
Ahista Tea recommends steeping Roadside Chai in 90-100°C (194-212°F) water for 3 to 5 minutes. My initial steep was with 91°C (195°F) for 4 minutes.
First Taste
Roadside Chai steeps to a golden brown with orange undertones. The aroma is very strongly of lemongrass with mint in the background, which is not overly surprising given the ingredients in this blend and how the dry leaf smelled. I found the tea to be lightly sweet, with strong lemongrass and mint flavours. I don't really taste the ginger – it's lacking that warming quality that ginger usually has.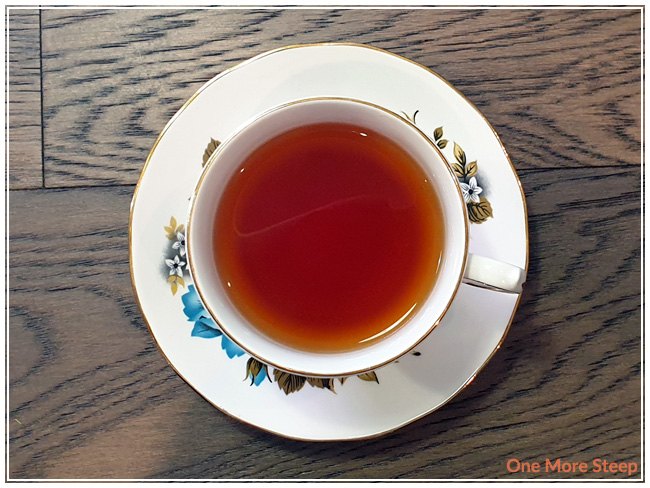 A Second Cup?
I resteeped Roadside Chai once, adding an additional 30 seconds. I found the flavour to be quite similar to the initial steep – lemongrass and mint.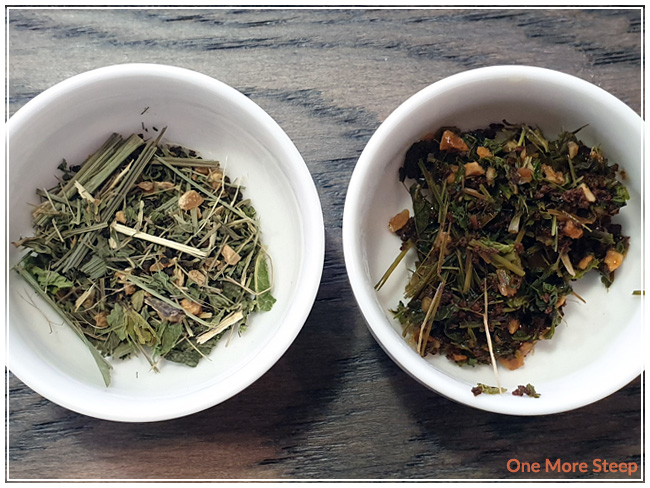 My Overall Impression

I thought that Ahista Tea's Roadside Chai was just okay. The lemongrass and mint was strong compared to the black tea base – I find both lemongrass and mint to be very strong ingredients and they overpowered both the black tea base and the ginger. I do think the tea is missing some of those spicy notes that I enjoy in a chai, which isn't helped with the strong lemongrass and the lack of warmth from the ginger. I think the flavour would have been better if the ginger was stronger.
Curious about the cup rating system? Click here to learn more.