Da Fo Long Jing by Masters Teas
Green Tea / Straight
$18.00USD for 1.5oz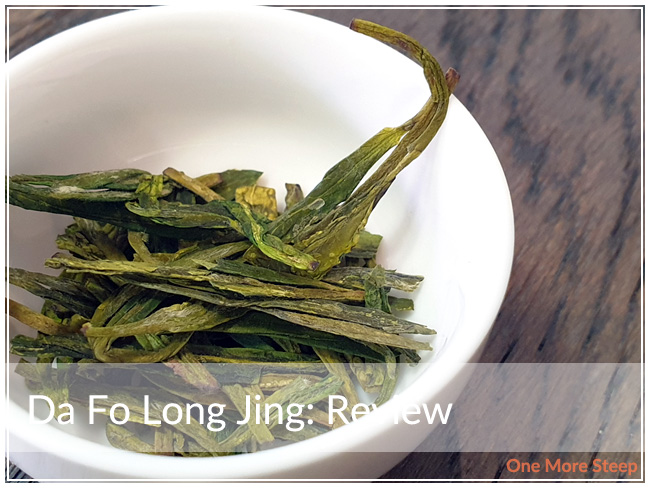 Masters Teas has provided me with Da Fo Long Jing for the purposes of writing an honest review.
First Impressions
Da Fo Long Jing came in a sealed, printed, resealable pouch. I love the fact that Masters Teas includes so much information about each of their teas on the packaging, as well as on their product pages. For instance, I know that the other name for this tea is Big Buddha Dragon Well. This Chinese green tea is from Zhejiang, China, farmed by Liu Yi Qian and grown at an elevation of 750m above sea level. Oh, and this tea is a spring harvest from April 2019.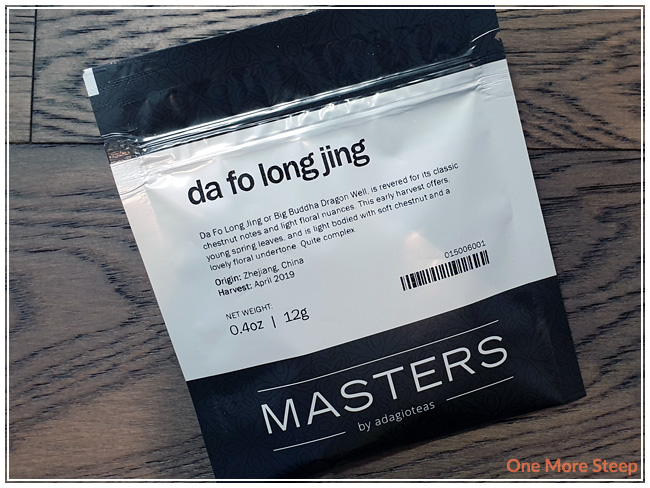 The leaves themselves are bright green, long and flat – which is a characteristic I've come to appreciate and love about dragon well teas. Da Fo Long Jing has light grassy and floral aromas from the dry leaf, which makes me curious about it. The leaves are quite pretty to look at.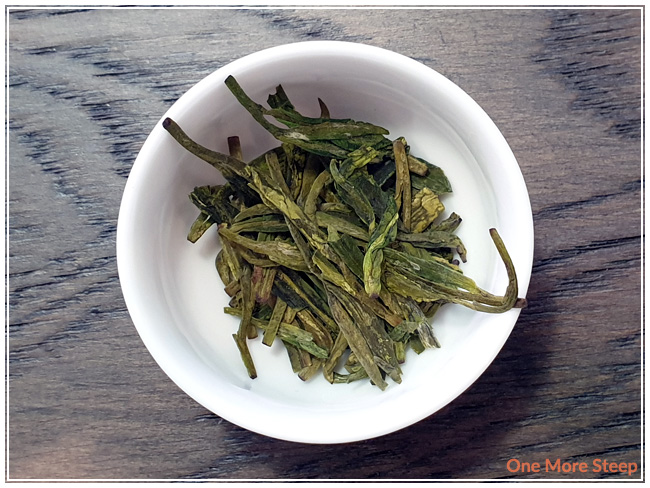 Preparation
Masters Teas recommends steeping Da Fo Long Jing in 170°F (77°C) water for 3 minutes. My Breville IQ Kettle's lowest temperature setting is 175°F (79°C), so I heated my water to that temperature and then allowed it to cool.
First Taste
Da Fo Long Jing steeps to a very pale yellow. I found the aroma of the steeped tea matched the dry leaf very well – grassy and floral notes. I found the tea to be smooth and pleasant – there's no bitterness, or astringency. I didn't get a lot of the chestnut notes that Masters Teas mentioned, but I liked the floral and grassy notes that I was able to find. There's a light sweetness that mingles well with the grassy flavours.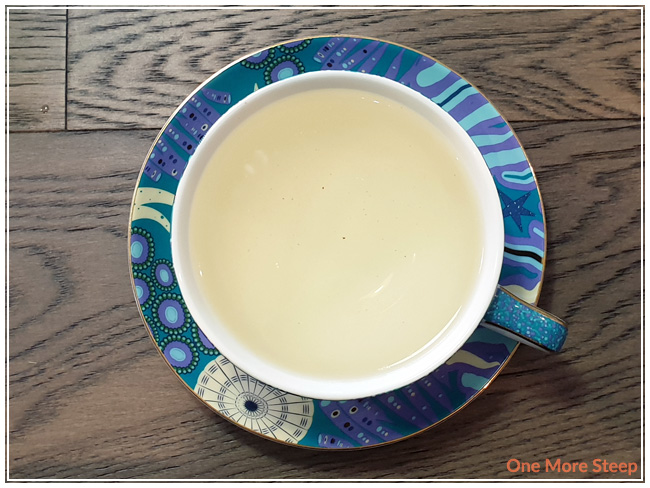 A Second Cup?
Masters Teas suggests that Da Fo Long Jing can be steeped seven times. I opted to resteep the tea seven times (eight steeps total) – adding an additional 30 seconds for each subsequent steep. The tea got more golden yellow with subsequent steeps. The grassy flavours got stronger, while the floral notes stayed fairly similar. I found that the sweetness lessened with each steep, but the tea stayed palatable.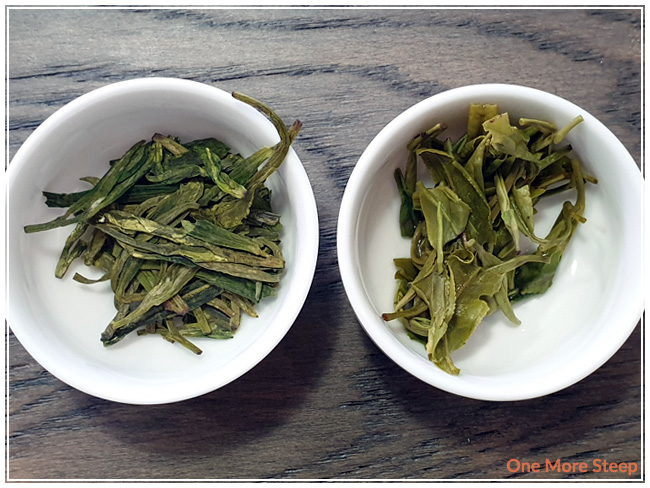 My Overall Impression

I loved Masters Teas's Da Fo Long Jing. I found that the tea to be a delight for the taste buds. The floral and grassy notes were delicious, and I enjoyed how well this green tea resteeped and held up to being resteeped so many times. I found the sweetness to be nice, and I think it would have been more pronounced if you cold steeped the leaves instead of steeping with heated water. But I would recommend that you resteep this tea multiple times to enjoy the subtle changes of the flavor with each steep.
Curious about the cup rating system? Click here to learn more.