Earl Grey by Trader Joe's
Black Tea / Flavoured
$1.99USD for 40g (20 sachets)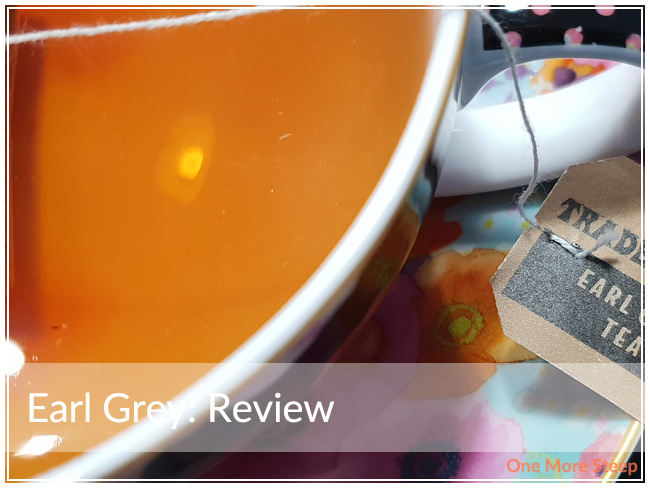 First Impressions
Just wanted to start off with the fact that I'm really sad that this is my last tea that I'm review from my cross-border tea shopping haul that happened back in September. I'm pretty sure this just means that I need to go shopping again (right?).
I picked Trader Joe's Earl Grey because I love Earl Grey, and I like to judge tea companies based on the quality of their Earl Grey blends. Earl Grey came in a cardstock box, holding 20 tea sachets. Each tea sachet is individually wrapped in a foil packet – so bad for the environment! However, unlike the last Trader Joe's tea that I reviewed, there weren't any staples holding the tag to the string or the string to the bag – so there's that, at least? The tea bag material is slightly stained yellow on multiple bags, so I suspect that it's due to the bergamot oil.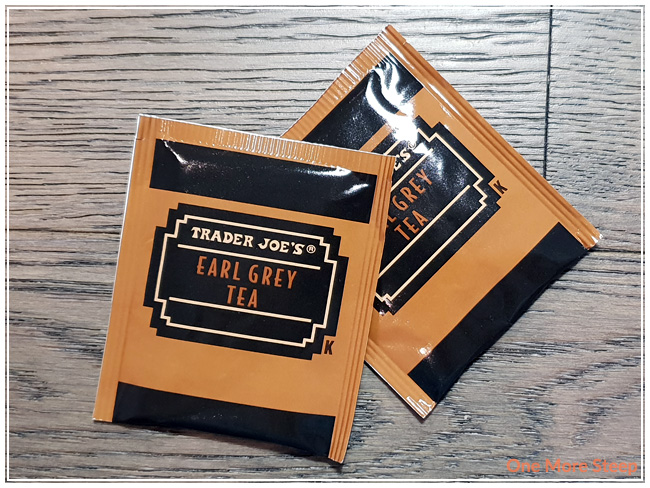 The aroma of Earl Grey is primarily the bergamot, such a nice rich citrus flavour! The black tea base isn't as strong compared to the bergamot, but I can smell it. It reminds me a lot of an Assam black tea with its rich malty notes. Earl Grey consists of: black tea and bergamot oil.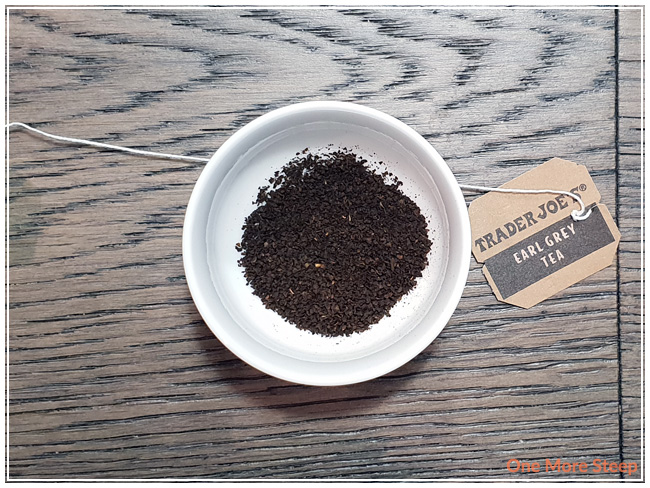 Preparation
Trader Joe's recommends steeping Earl Grey in boiling water (100°C/212°F) for 3 to 5 minutes. My initial steep was for 5 minutes.
First Taste
Earl Grey steeps to a deep reddish orange. The aroma of bergamot is strong in the steeped tea. On first taste, all I can taste is bitterness, the tea is very astringent. I did another initial resteep, this time at 3 minutes, and found that tea was more drinkable. I could taste the bergamot, and the malty notes from the black tea play well with the citrus flavours. At 3 minutes, I found no bitterness or astringency.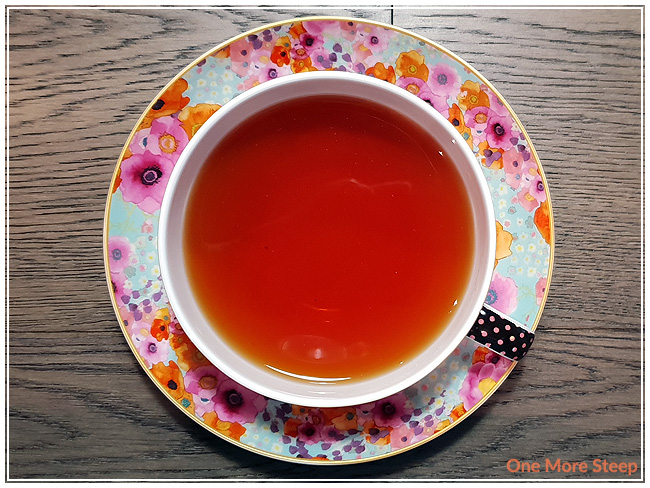 A Second Cup?
I attempted to resteep Earl Grey and found the flavour to be severely lacking. I would say that Earl Grey is good for just one steep.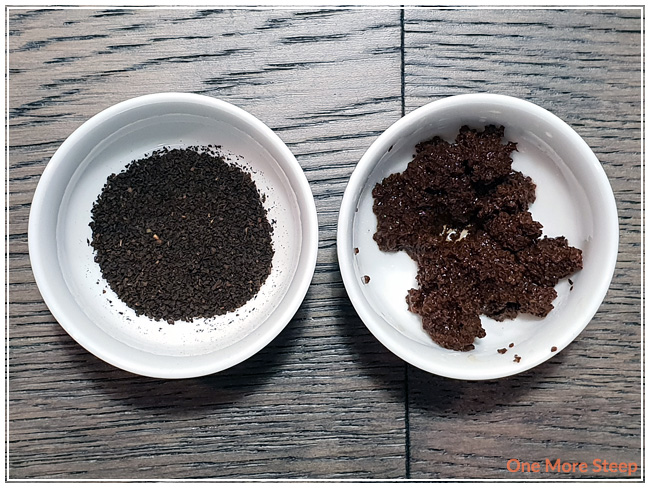 My Overall Impression

I thought that Trader Joe's Earl Grey was just okay. Part of my problem with this tea is the packaging that can't be composted or recycled (those foil-lined packets!), and that the tea was pretty terrible when steeped for 5 minutes (which is part of the recommended steeping times). However, Earl Grey did redeem itself when I did an initial steep for 3 minutes. The flavours were well-balanced, and it made for a decent cup of Earl Grey. That said, there are a lot of Earl Grey options out there that have less packaging (or more recyclable/compostable packaging). The flavour is on point for an Earl Grey, but it just doesn't excite me as much as other bergamot black tea blends do.
Curious about the cup rating system? Click here to learn more.