Belcarra Seasonglass Green Tea Festival
8 Corners Organic Tea Room, Camp Howdy
Belcarra, BC
Free admission (for festival)
$49.00 per person (for afternoon tea)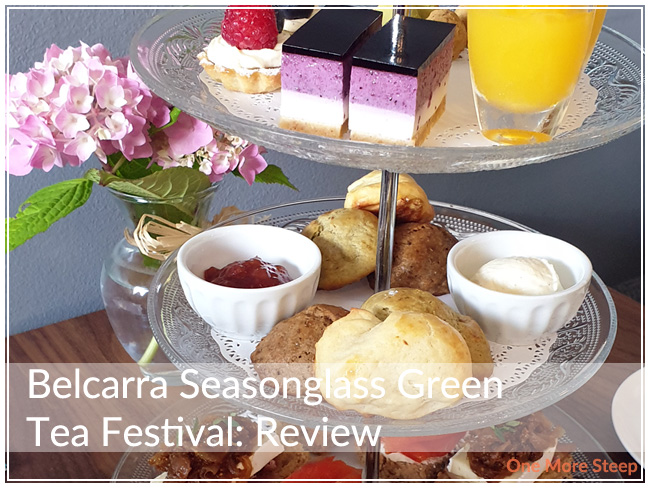 Last Saturday, July 13th, I attended the fourth annual Belcarra Seasonglass Green Tea Festival, hosted by 8 Corners at Camp Howdy, Belcarra, BC. For those who are interested in attending, it is also happening this upcoming weekend (Friday to Sunday, July 19th to 21st, 11:00am to 7:00pm) and admission is free.
I attended with my family, and we made reservations for the afternoon tea (hosted at the 8 Corners Organic Tea Room). Along with afternoon tea – which I'll be writing about in depth (just scroll down!) – there was also The Green Tea Experience – where people are explaining the difference in aroma and taste of the different green tea harvests, how to steep tea (in a variety of vessels), eating tea and the benefits of eating the whole green leaf. While the festival is free admission, there is also some premium activities involved with the steeping/brewing stations that were an additional cost ($7/station).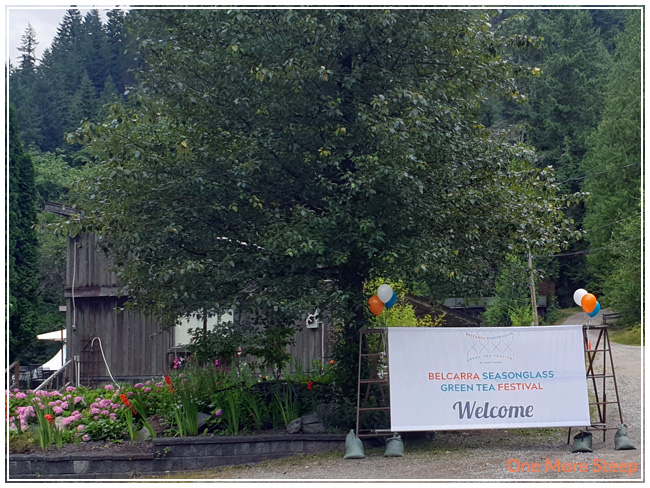 There was an Organic Food Court – which I did not attend since I was already going for the afternoon tea, but the food items incorporated green tea into the menu. There was also the Organic Marketplace – which featured ancient grain sourdough bread (made with a sourdough starter that's over 7 years old), a deli section (featuring the sourdough), artisan products, and (of course!) the tea products for sale (from Seasonglass Green Teas and Tea of Teas). Obviously, Seasonglass was the tea being promoted the most heavily (as it's the primary sponsor of the event). There was a lot of information about Seasonglass Green Teas – from the fact that it's grown in South Korea in two diferent locations (one being an island that has volcanic mineral-rich soil), to the fact that the company follows all the rules and requirements to be a certified organic product, and the leaves been washed four times before being processed to make tea. Other activities that they had there included live music, games, and arts & crafts for children.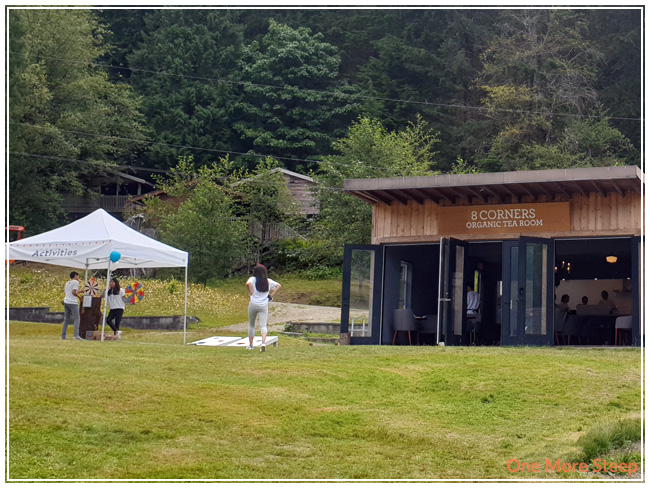 I thought the tasting was fascinating, since I got to sample a mid-spring green tea from Seasonglass, as well as a cold brew green tea (if you've ever wanted to learn how to cold steep your tea, I've got something for you to read!).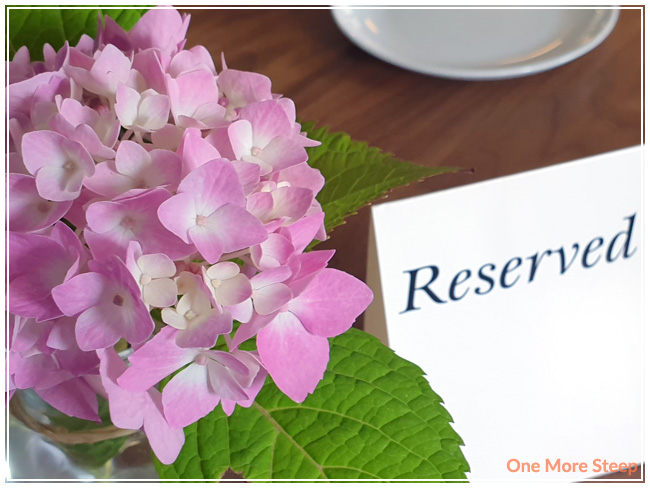 The afternoon tea set included a pot of tea per person – interestingly they featured right-handed side-handled teapots, and the leaves were removed so that the teas wouldn't be oversteeped. Each of us picked a different tea: early spring, mid spring, summer, and winter green teas. I found that as the teas were harvested later in each year, it went from sweet and vegetal tasting to a toasted nutty flavour and had heavier umami notes.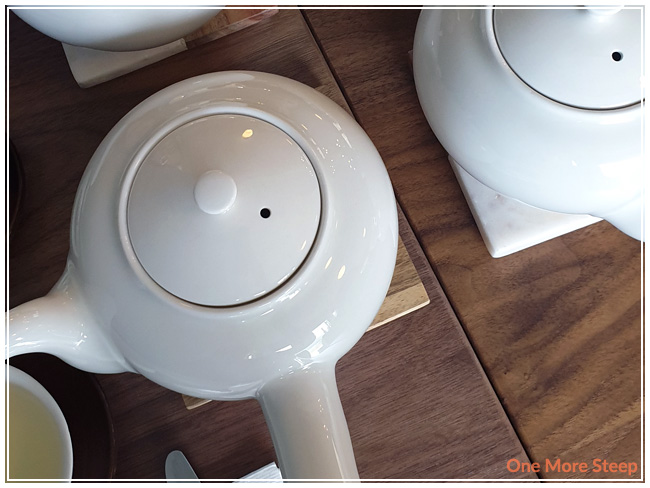 The food arrived on three tiers – going from savouries to scones to sweets.
Because we were getting the afternoon tea set, there were no additional charges for the tea (although there were a few teas that we weren't able to order – Tea of Teas's Spring Green Tea and Aurum Tea – both $18/pot).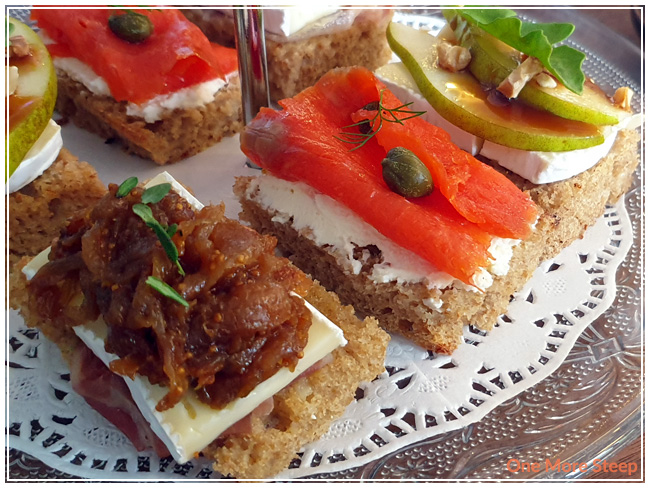 The savouries were all open-faced sandwiches on sourdough bread. I started off with The Festival (prosciutto, brie cheese and fig jam), then The BC (smoked salmon, cream cheese, dill, and capers), and ended off the savouries with the Pear & Brie (thyme and walnut pieces on pear, drizzled with a balsamic reduction). I'm not generally a fan of balsamic vinegar, so I didn't really like the Pear & Brie for that reason. My favourite of the savouries was The Festival because I found the fig jam to be delicious when paired with the brie and prosciutto.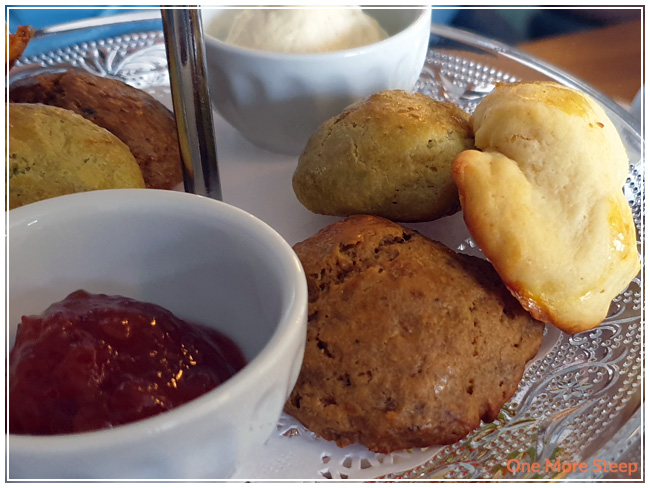 The scones tier featured three scones (Green Tea, Black Tea and Buttermilk) with the accompanying cream and organic strawberry jam. The scones are on the smaller size, I'd say probably 1-2 bites each. My favourite was the green tea, followed by buttermilk and black tea. I found the black tea just didn't have a flavour that really stood out to me, while the green tea had a brightness to it that reminded me of matcha.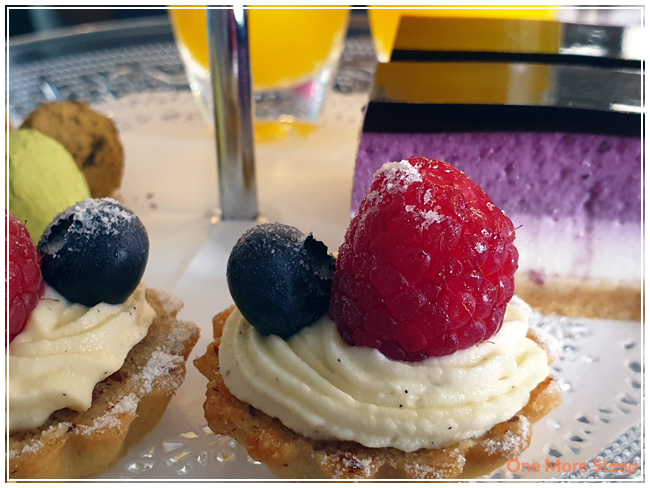 For the sweets (my favourite layer!) there was: two truffle chocolates (one coated in powdered green tea, the other in powdered black tea), blueberry cheesecake, fruit tart (with a hazelnut mousse), and an orange jelly in a small glass. In order of preference, I would probably list the desserts as: blueberry cheesecake, orange jelly, fruit tart, and then the chocolates (I preferred the green tea over the black tea because of the sheer bitterness from the powdered black tea). The blueberry cheesecake was divine and had a nice decadence feeling to it, while the orange jelly reminded me of eating an orange creamsicle (which I greatly enjoyed) and had a nice freshness to it.

I had fun at the Belcarra Seasonglass Green Tea Festival. I think it'd be a good day trip out to Belcarra if you had children as there were a lot of child-friendly activities available. The information that was being provided about steeping techniques/methods, and how the tea company operates and harvests is great information if you're a beginner to tea steeping or wanting to learn how where you tea comes from. I found it to be informative, but definitely is geared towards tea novices.