Cactus Fig Green by Citizen Tea
Green Tea / Flavoured
$6.50 for 50g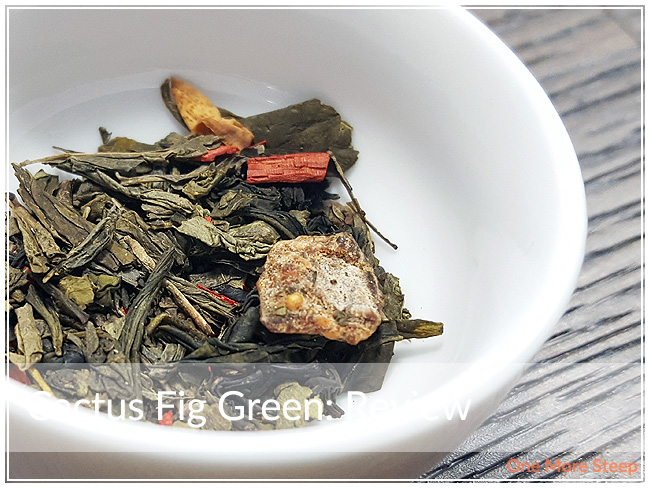 Citizen Tea has provided me with Cactus Fig Green for the purposes of providing an honest review. I received this product at no charge to me and received no other compensation.
First Impressions
I've had aloe juice before – it's delicious and has little chunks of jelly in it (at least the brand I buy does), so when I saw that this green tea blend had aloe vera in it, I was both intrigued and confused. Mostly because I know there wouldn't be little chunks of jelly in this tea, so I was curious about how it would taste. On first smell, I can tell you that it smells sweet, which is the first thing I would tell you about aloe juice as well. I can smell the sweetness from the aloe and the figs.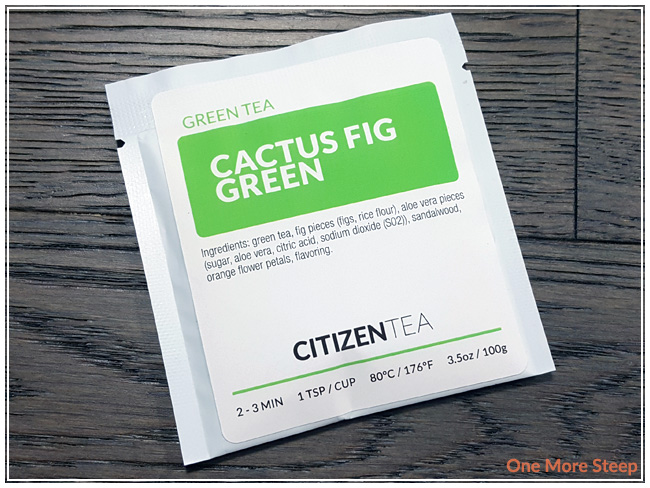 Cactus Fig Green is made up of: green tea, fig pieces, aloe vera pieces, sandalwood, orange flower petals, and flavouring. I'm not entirely sure what sandalwood is supposed to smell like, but I can definitely see it in this blend and there's something that reminds me a smoked wood aroma from this tea, so it might be that.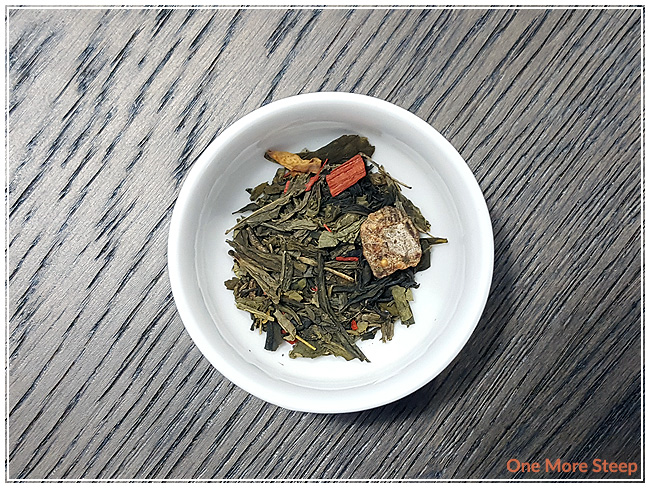 Preparation
Citizen Tea suggests steeping Cactus Fig Green in in 80°C (176°F) water for 2-3 minutes, which I followed. My initial steep was for 3 minutes.
First Taste
Cactus Fig Green steeps to a pale yellow, there was some little bits of the tea that made it through my stainless steel infuser so I would recommend steeping with a drawstring teabag if that bothers you. The tea itself has a very fresh smell to it, which is honestly the best way that I could describe it. The aloe aroma is a very 'clean' smell, it's bright and fruity. The taste of aloe vera is very much present in this green tea blend. I found the tea to be light and smooth, no bitterness to note. There was a sweetness to this tea that I attribute to the aloe and the figs. The sweet fruitiness of the figs was tasty, but I think the aloe was just a little bit more in the forefront of the flavour profile. The green tea base has a light grassy taste to it that is complimented well by the flavours of the aloe and the fig.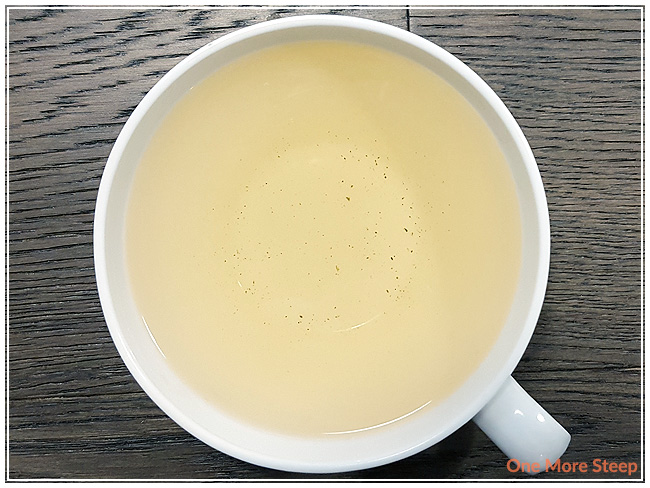 A Second Cup?
I resteeped Cactus Fig Green once, at the same water temperature for 3 minutes and 30 seconds. I found the flavour to be a lot lighter, with more grassy notes. The overall flavour felt a bit flat to me, but the green tea base was starting to reveal itself more so I think it's worth a resteep to have a different flavour experience.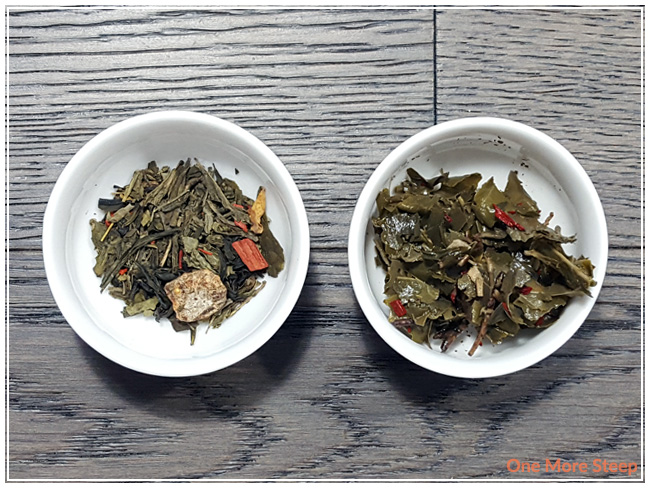 My Overall Impression

I loved Citizen Tea's Cactus Fig Green. As I mentioned at the beginning, I'm a huge fan of aloe and I found that the flavours of the aloe and the fig played really well together with the green tea base that Citizen Tea used. It's quite a refreshing tea, the flavour is sweet and light with a bit of fruity goodness in it. I think this tea would do really well if cold steeped or iced, which makes it a good summer time tea. I don't even think you'd have to add any sweetener to it because the aloe and fig provide enough sweetness to this blend.
Curious about the cup rating system? Click here to learn more.