Coco Goji Island by Dessert by Deb
Green Tea / Flavoured
$9.00 for 50g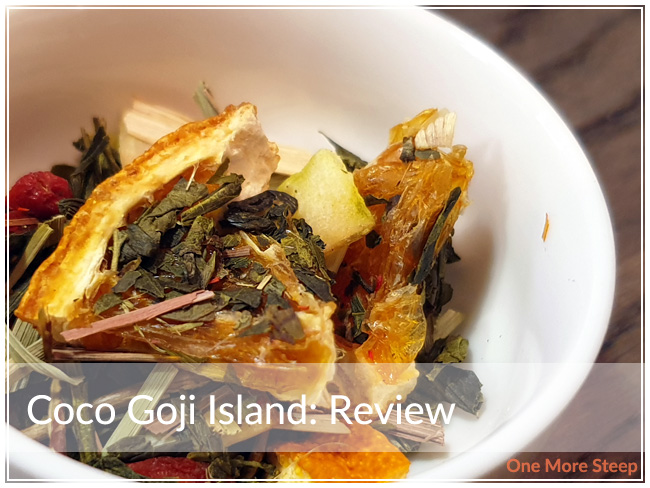 First Impressions
Coco Goji Island is part of Dessert by Deb's debut collection of certified organic tea blends. It came in a sealed, resealable matte white foil bag with a pretty coloured label on the front. This is a green tea blend and I picked it out because it sounded intriguing (I'm always a sucker for interesting names). It really invokes the idea of drinking iced tea with a little umbrella on a beach somewhere.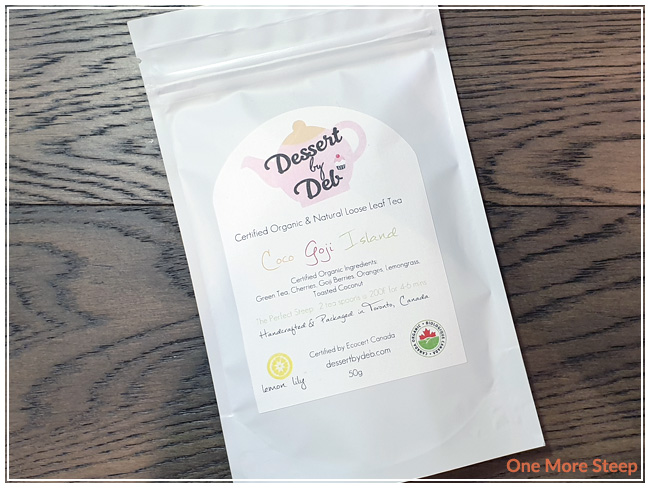 I could smell the cherries, lemongrass, and coconut when I first opened the package. Coco Goji Island consists of: green tea, cherries, goji berries, oranges, lemongrass, and toasted coconut. The ingredients are all visible, with surprisingly large pieces of dried orange slices – they smell good!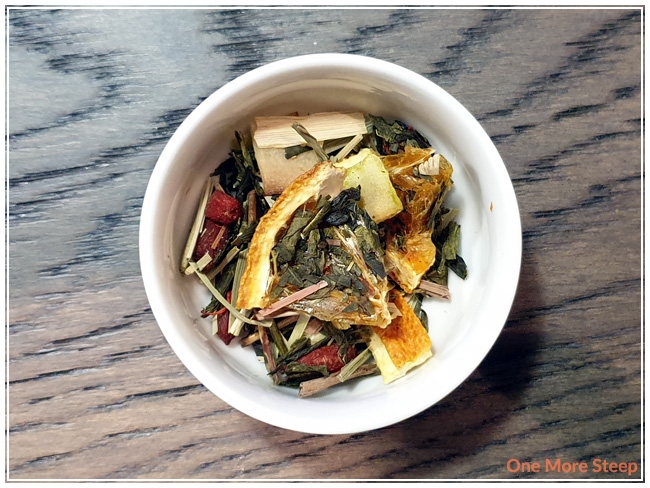 Preparation
Dessert by Deb recommends steeping Coco Goji Island in 200°F (93°C) water for 4 to 6 minutes. My initial steep was for 4 minutes.
First Taste
Coco Goji Island steeps to a bright yellow, it's a really tropical colour that it matches well with the shade of yellow used for the word 'Coco' on the package label. There's a nice aroma from the tea – citrus and fruity. The flavour of the tea is light citrus, the cherries and goji berries linger in the background. I found there was a nice creaminess in the tea, and I think that's from the coconut. I can't really taste the green tea, but that's not too surprising considering some of the other ingredients being quite heavy and flavour-forward in the profile.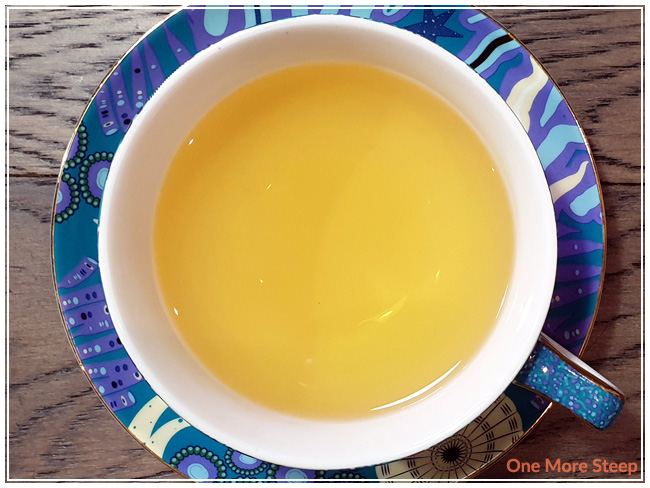 A Second Cup?
I resteeped Coco Goji Island twice, adding an additional 30 seconds for each subsequent steep. I found that the cherries and citrus notes were much less pronounced and more of the green tea shone through – slightly grassy and vegetal. I found it to be pleasant.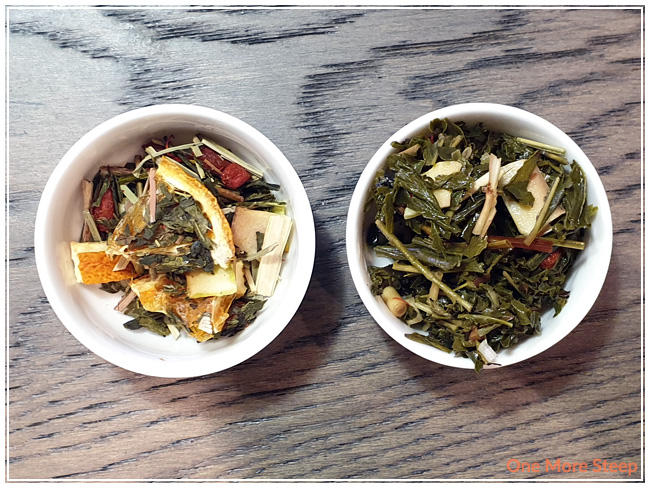 My Overall Impression

I liked Dessert by Deb's Coco Goji Island. I found the aroma of the dry leaf to be really inviting, and the flavour of the initial steep was perfectly fruity. If you're a fan of the fruitiness and less of green tea, resteeping may not be for you. But if you're a fan of green tea, I'd definitely recommend resteeping the leaves again for more green tea flavour. I think this would be a great candidate for being cold steeped – especially if you're one that's prone to oversteeping green teas.
Curious about the cup rating system? Click here to learn more.