Tropical Island by Djamoekoe
Green Tea / Flavoured
Rp 65,000 for 25g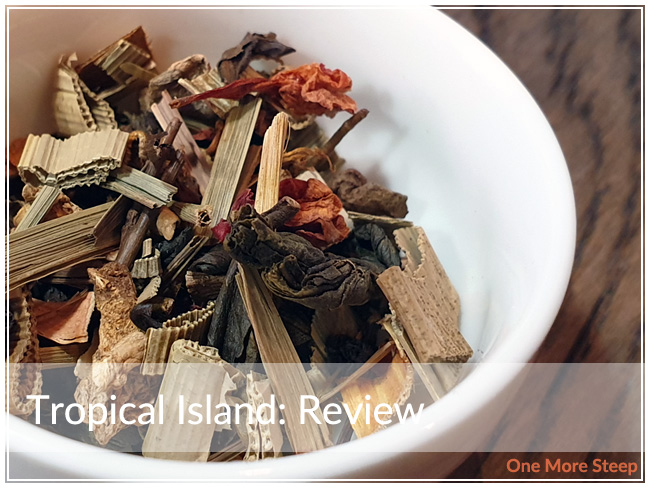 First Impressions
Tropical Island was a gift from a friend who made a trip to Indonesia – I've been quite blessed by friends who get the opportunities to go travelling around the world (and think about me when they're away!). Tropical Island came in a kraft paper pouch with a clear plastic window, the tea inside is in a plastic pouch that's resealable.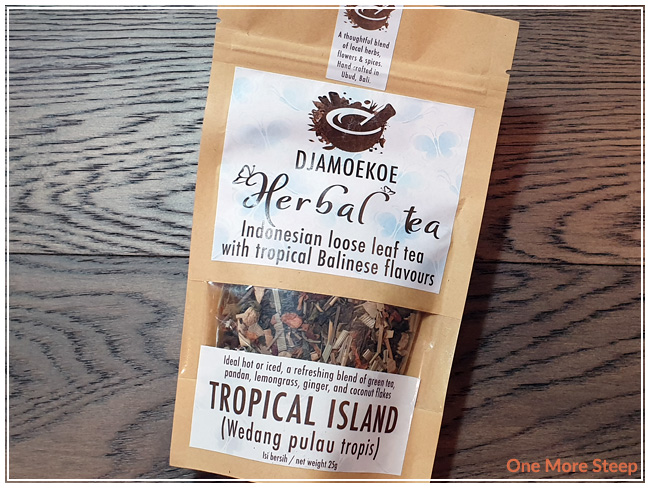 The aroma of the dry leaf is strong of lemongrass and ginger – with lots of spicy notes. The ingredients in Tropical Island are: green tea, pandan, lemongrass, ginger, and young coconut flakes.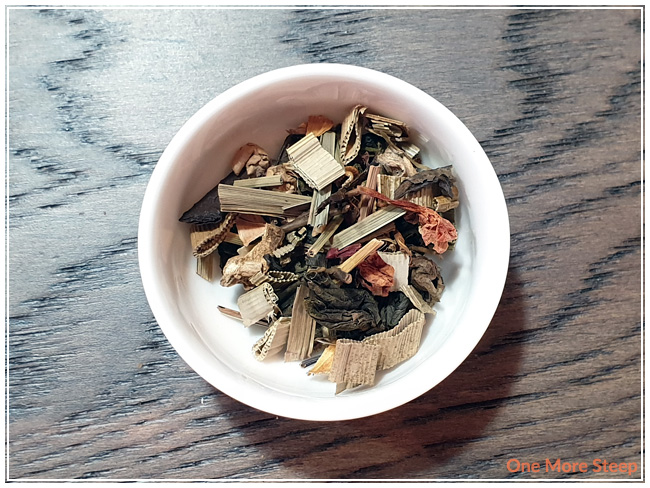 Preparation
Djamoekoe recommends steeping Tropical Island in boiling water (100°C/212°F) water and to allow it to simmer for 5 minutes. I steeped Tropical Island for 5 minutes in a teapot.
First Taste
Tropical Island steeps to a golden yellow colour. The aroma of the steeped tea is strongly of lemongrass and ginger. The flavour of the tea is sweet and spicy – I can taste lemongrass, ginger, with some nice floral notes and mild grassy notes in the background. I was impressed that the green tea didn't end up being oversteeped with the tea being steeped in boiled water for 5 minutes.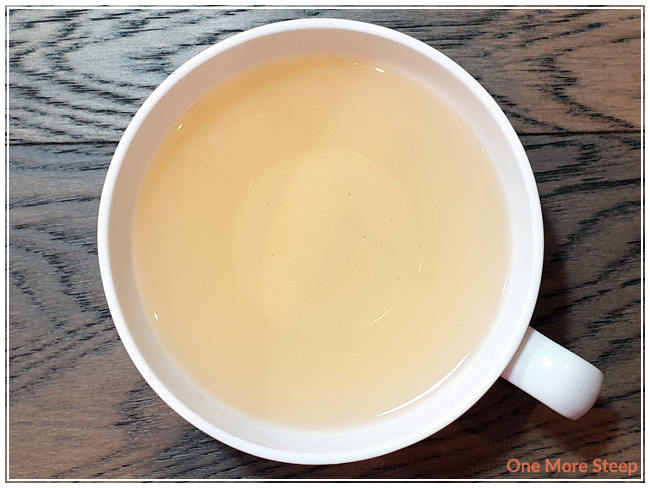 A Second Cup?
I resteeped Tropical Island twice – adding an additional 30 seconds for each subsequent steep. The colour became more golden yellow, and the flavour of the lemongrass and ginger got stronger. It's very pleasant and it has a nice spiced flavour.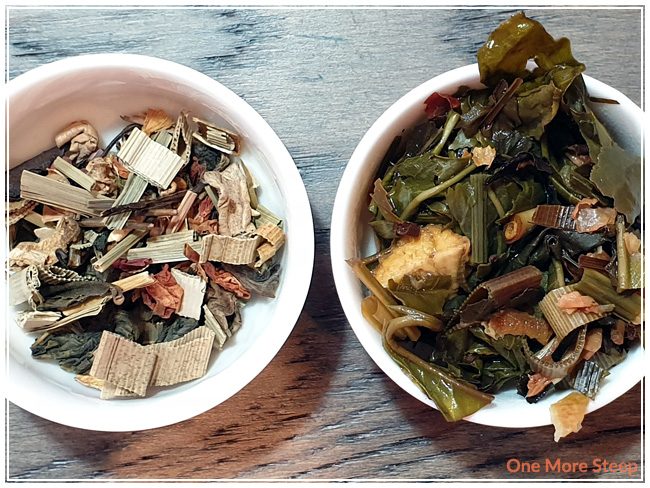 My Overall Impression

I loved Djamoekoe's Tropical Island. The flavour of the lemongrass and ginger really make it, and the sweetness of the tea is nice – I can't tell if it's from the pandan or the young coconut flakes, but it's really enjoyable. While Djamoekoe suggests using honey or sugar, I don't think it really needs it because of the natural sweetness in the blend. I did like having it iced though, the spice notes from the ginger really shine through and I think this could be cold steeped quite nicely as well.
Curious about the cup rating system? Click here to learn more.