Little White House
Fort Langley, British Columbia
$30 for Valentine's Day High Tea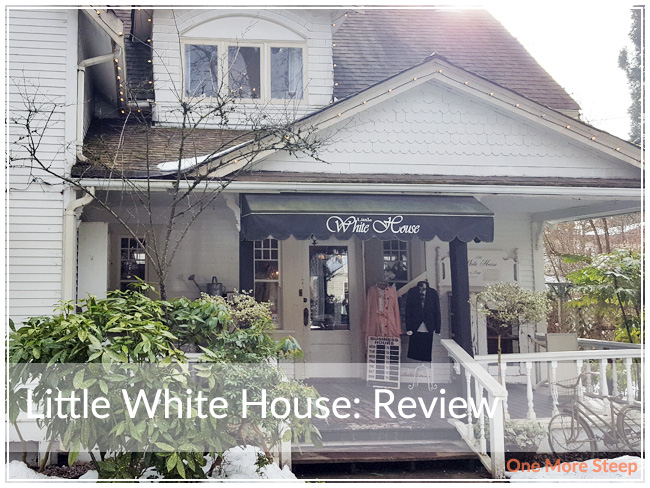 I must confess, this is not the first time that I've been to the Little White House in Fort Langley. I've been there a handful of times with parties as large as 8-10 and as small as 2. Last week on Valentine's Day, I went with a friend and we opted for the special Valentine's Day High Tea.
As per their Salon Cafe menu, there are three options for afternoon tea. The standard with their Crème de la Earl Grey tea is $22, with champagne (along with the tea) is $30, and the Alice in Wonderland tea (for children) is $12. Along with afternoon tea, there's also options for brunch, lunch, and to buy sweets separately. I've always opted for the afternoon tea. There's just something about having afternoon tea that makes me feel like I'm living a decadent lifestyle.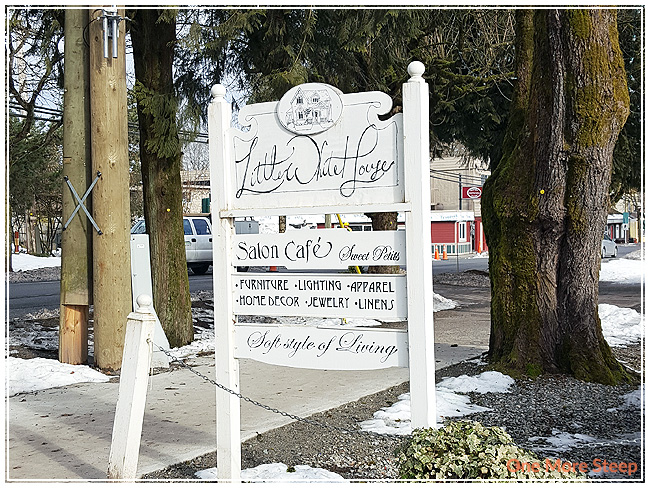 Little White House is a historical building that was built in 1910. The house itself consists of the salon cafe, and boutique shopping on the main and upper levels of the heritage building. Parking can be a bit difficult to find in the area, as there's limited street parking and limited parking in the Little White House parking lot.