Long Jing by Hangzhou Yijiangnan (YJN).
Green Tea / Straight
$12.99 for 125g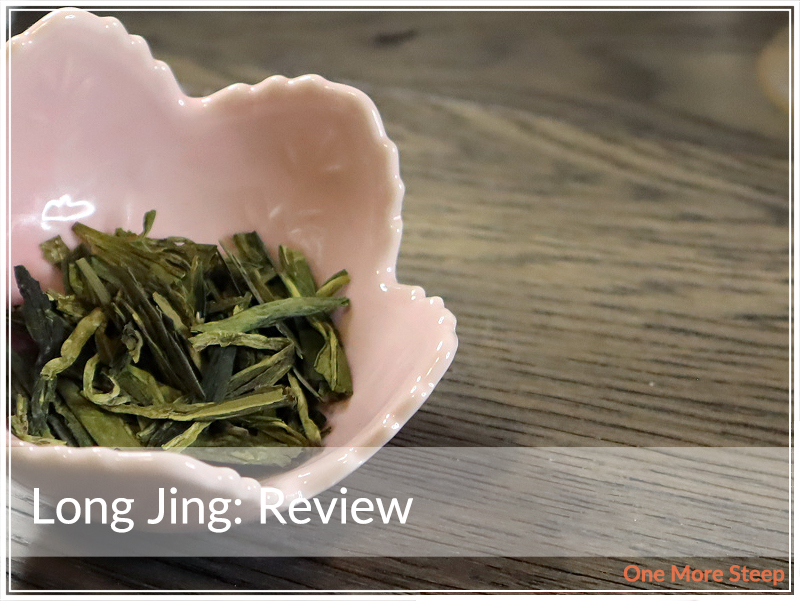 First Impressions
So I picked up this large tin of Long Jing at my local Asian grocery store – primarily on a whim and also because I was curious about the quality that I would get for $12.99 when it was a whooping 125g of tea. I'm a fan of dragon well, as I've mentioned before both here on the blog and on Instagram.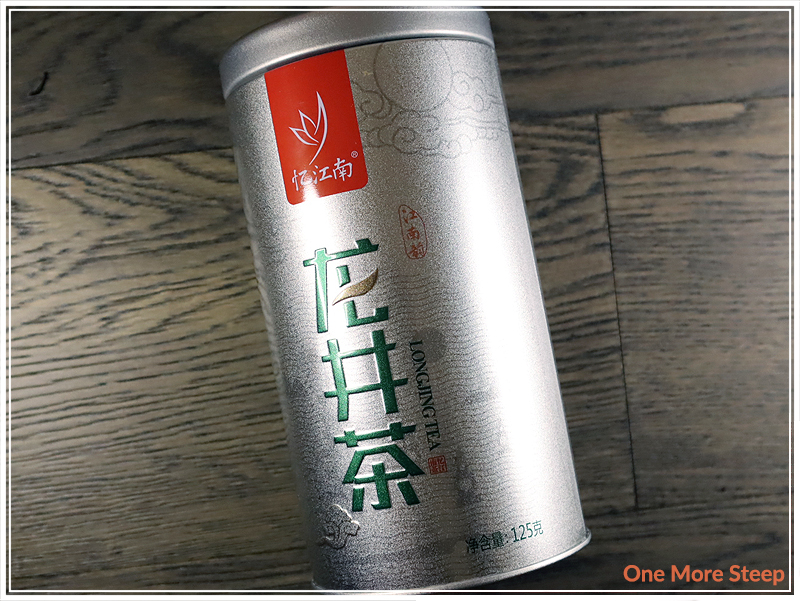 The tin itself was shrink wrapped. The lid is a good fit, which helps with keeping the tea from getting stale. The tea itself came in a pouch that is not resealable, but the leaves of this Long Jing are as expected. Various shades of green, long flat leaves. The aroma is a bit grassy, vegetal. It smells like most other dragon wells that I've experienced before. There's a lot of tea in this package, so I'm hoping it's not terrible because I will have a lot to drink otherwise. The labelling on the tin describes Long Jing as longjing tea and it is a product of China.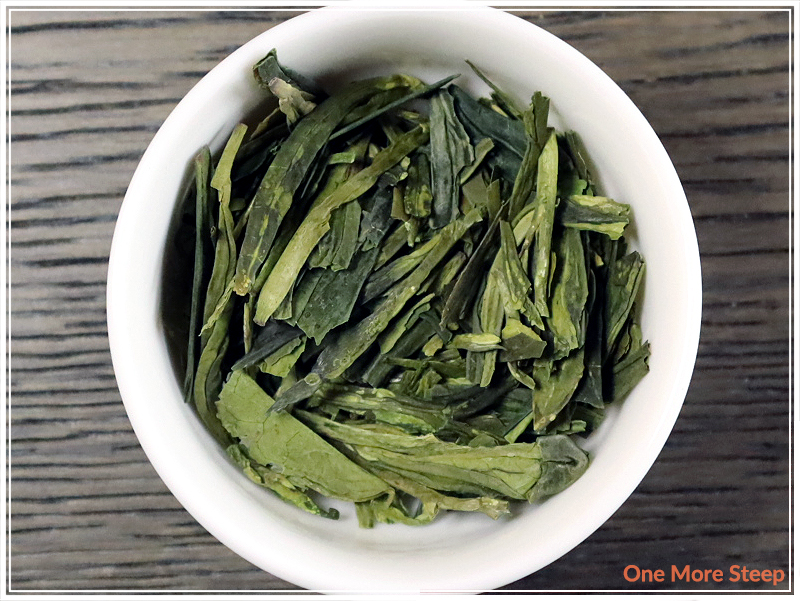 Preparation
YJN recommends steeping Long Jing in "hot water", with no recommendation for temperature.
Whenever that comes up, I use my standard temperatures and length of steeping times for tea.
I did use the green tea setting on my Breville IQ Kettle, which is 175°F (79°C), and I steeped Long Jing for 2 minutes. If it's my first time steeping a particular green tea, and I'm unfamiliar with that specific one, I'll opt to use a shorter steep time to prevent a bitter, astringent cup of tea.
First Taste
Long Jing steeps to a light yellow. It's got a mild aroma that is slightly grassy, and a bit floral. The flavour of Long Jing is lightly sweet, floral, and grassy – just as it smells. There's just a touch of creaminess to it, and just a light dryness at the tail end of each sip. There's no bitterness or astringency noted after the steep time of two minutes that I did for the initial steep of Long Jing.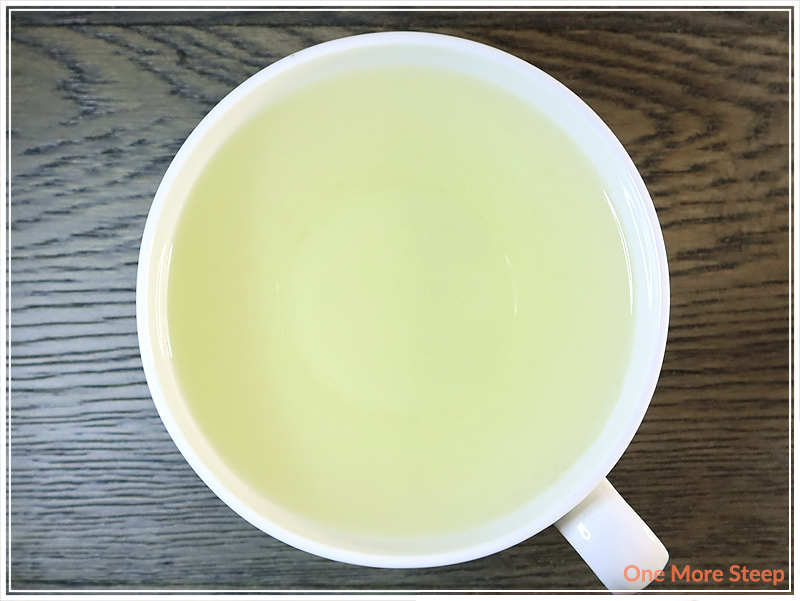 A Second Cup?
I resteeped Long Jing four times (five steeps total with the same leaves), and I opted to add an additional 30 seconds for each subsequent steep of the same leaves. The flavour remains fairly consistent, I thought it got a bit more floral and less grassy with each steep.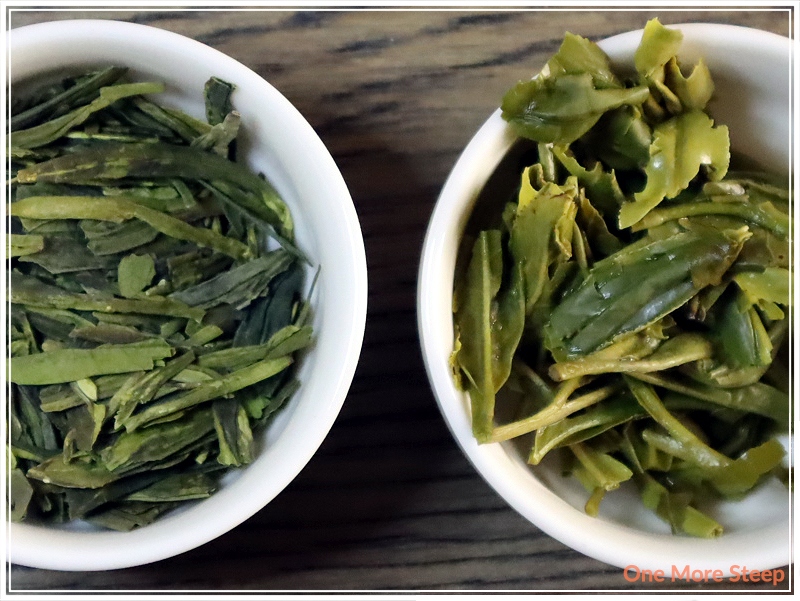 My Overall Impression

I liked Hangzhou Yijiangnan (YJN)'s Long Jing. It makes for a nice cup of green tea, and the flavour profile of Long Jing ticks all the boxes that I was expecting to find in a dragon well. The tea steeps beautifully, and resteeps nicely as well. And for the price and quality (and quantity!) of Long Jing, I'm pleasantly surprised with how it steeps and resteep! I would highly recommend resteeping this Long Jing, and it's of a good enough quality that I would serve it to my parents (who like dragon well).
Curious about the cup rating system? Click here to learn more.