Hojicha by Harney & Sons
Green Tea / Straight
$5.00USD for 2oz
First Impressions
Hojicha was one of my purchases from Harney & Sons in SoHo when I was in New York City back in October 2017. I picked up the 2oz tin from their wall display of many, many tins because it's honestly just a tea that I don't often come across in Vancouver. The tea comes in a sealed silver packet inside of a the tin.
Hojicha consists of roasted tea twigs. That said, the tea consists of short, straight little sticks. I would definitely describe the aroma from the dry leaf as being roasted, it has an almost nutty smell to it.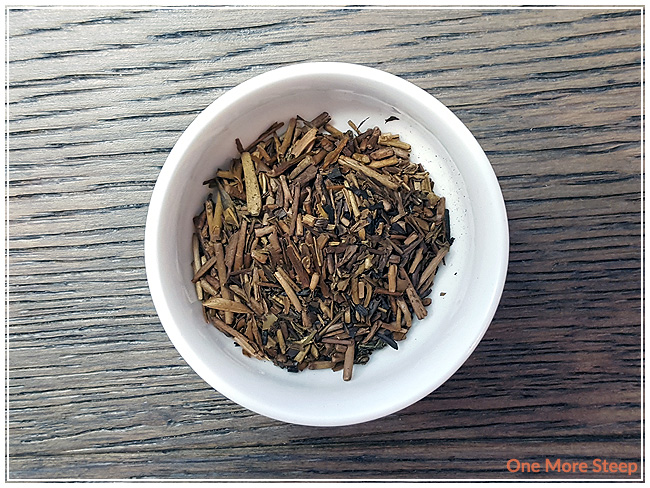 Preparation
For green teas, Harney & Sons recommends steeping in 175°F (79°C) water for 1 to 3 minutes. My initial steep of Hojicha was for 90 seconds.
First Taste
Hojicha steeps to a beautiful golden orange and it retains a lot of that roasted nuts aroma. The flavour of this tea reminds me a lot of walnuts, and has that toasted element to its flavour profile from the treatment of the short twigs. It's got a full-bodied flavour, with a great mouth-coating quality to it. Hojicha does not have a subtle aroma or flavour to it, I would describe it as being strong. There's a subtle sweetness that I found at the end of each sip that I wasn't expecting, and it made for a surprisingly complex flavour profile, which I really enjoyed.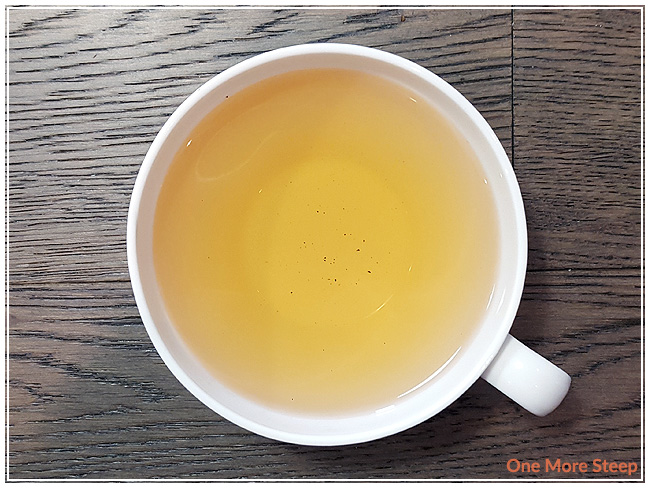 A Second Cup?
I resteeped Hojicha a total of three times (four steeps total), adding an extra 30 seconds for each subsequent steep. I found that the flavour got a bit sweeter for the first resteep, and began to wane in flavour for the next two resteeps. However, the toasted nuttiness remained fairly strong throughout, so it resteeped quite nicely.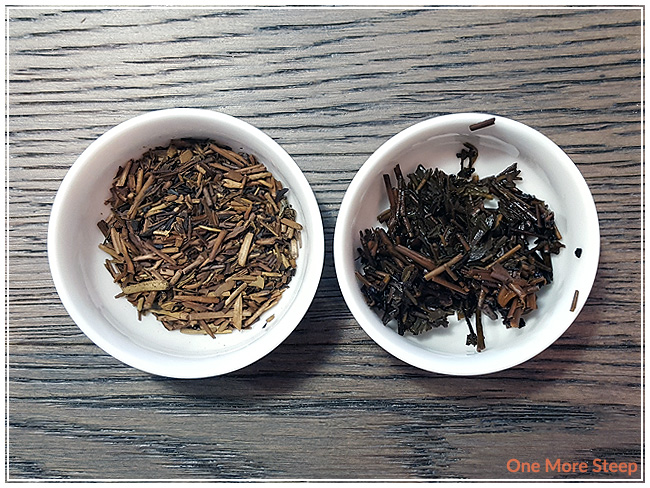 My Overall Impression

I loved Harney & Sons' Hojicha. I really enjoyed the flavours of this Japanese green tea, and liked the way it steeped. The little sticks sure packed a punch of flavour! I think it would be a great morning tea, if you need an extra little somethin' somethin' to get you going in the morning, and might make a good coffee replacement if you're a coffee drinker.
Curious about the cup rating system? Click here to learn more.