Earl Grey by Harrods
Black Tea / Flavoured
£9.50 for 125g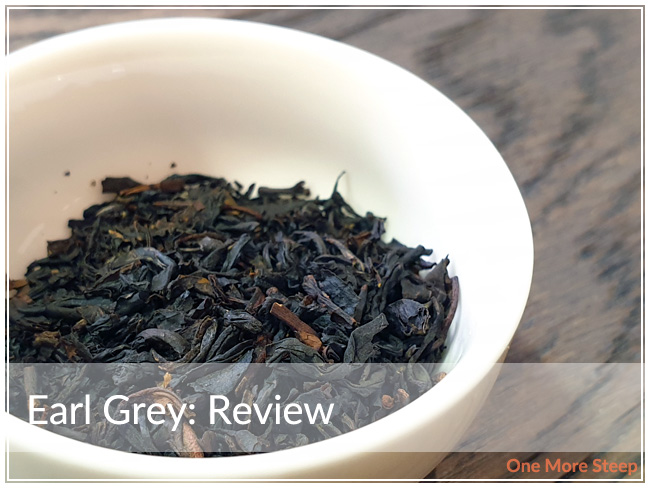 First Impressions
I received Earl Grey as a gift from a family member, and I was pretty stoked. I love Earl Grey and the tin that Harrods sells their Earl Grey in is quite beautiful. It came shrink wrapped, and the lid screws on/off to provide a decent seal. The aroma of the leaves is bright citrus. The leaves themselves are dark brown and smell lovely and inviting – which is what I look for in an Earl Grey.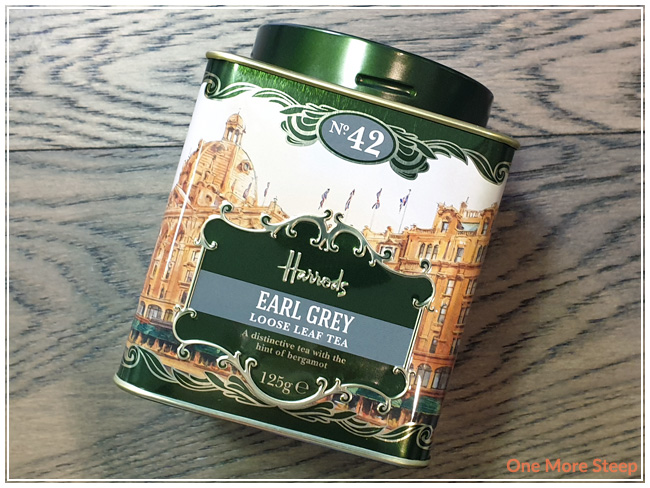 Earl Grey consists of black tea, natural bergamot flavouring, and other natural flavouring. I wish I could let you smell this tea through your screen – the bergamot is amazing.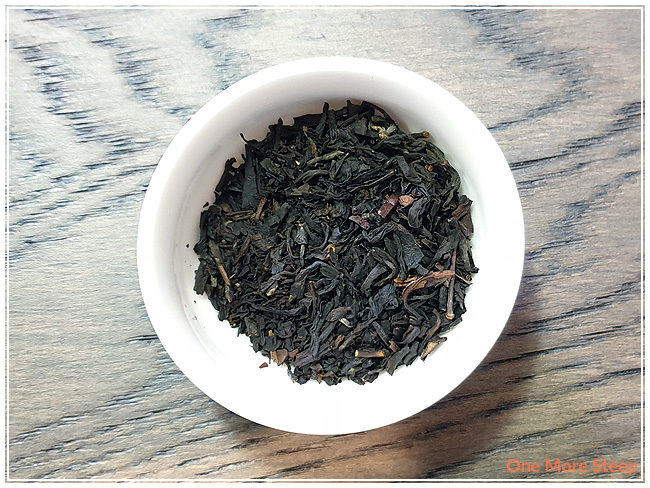 Preparation
Harrods recommends steeping Earl Grey in boiling water (100°C/212°F) for 3 to 5 minutes, and to serve in fine china and to add milk, sugar or honey to taste.
I opted to steep for 4 minutes and had it both plain and with evaporated milk and honey.
First Taste
Earl Grey steeps to a beautiful orange red colour. The aroma is mostly the bergamot, very inviting. There's the boldness from the black tea base that almost seems like it has a bit of astringency, but falls short of providing a mouth puckering feel to it. There is a natural sweetness from the bergamot, which I appreciate and enjoy.
I did also make Earl Grey with a touch of evaporated milk and locally sourced honey, which helped temper that slight astringency and made the tea all that more creamy and enjoyable.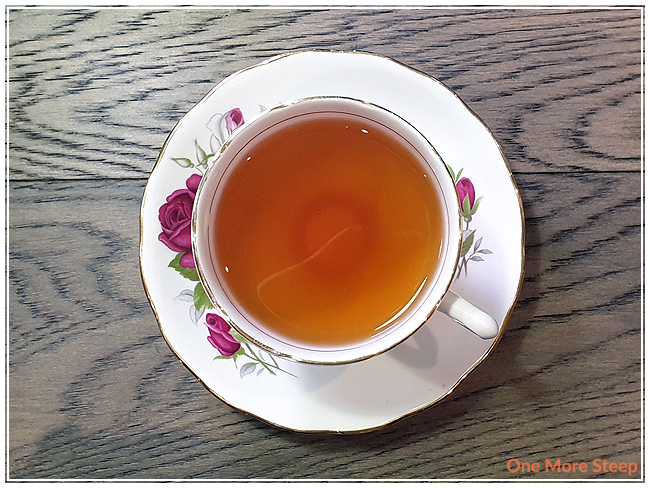 A Second Cup?
I resteeped Earl Grey once, adding an additional 30 seconds to the steeping time. I found that the bergamot flavour was still present although weaker than the initial steep. Earl Grey did pretty okay, so I would recommend doing a resteep with these leaves.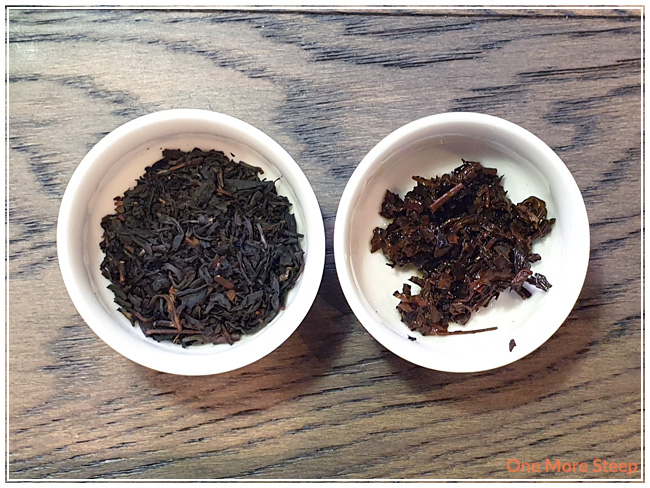 My Overall Impression

I loved Harrods's Earl Grey. From the presentation and dry leaf to the first taste and being able to resteep the leaves, I found that Earl Grey was very pleasant to drink. I'm a huge fan of Earl Grey (of course), so I've gotten to be a bit picking out Earl Grey teas to drink. I find that this Earl Grey does well both on its own and when mixed with milk and sugar – and I think it'd be a great candidate for a London Fog as well.
Curious about the cup rating system? Click here to learn more.