Vanilla Ice Cream Stroopwafel Sandwiches by Heavenfull
$13.99 for 1 box (12 x 140mL)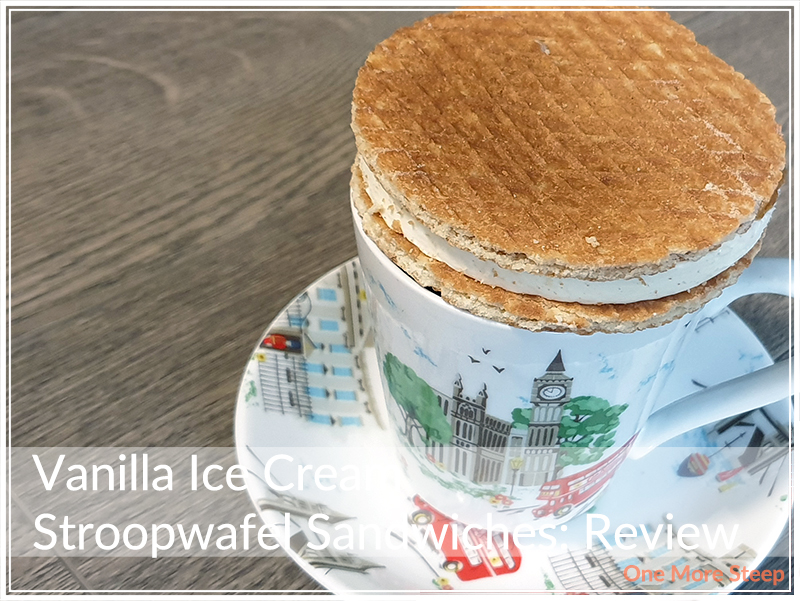 First Impressions
So I spotted these at Costco (it's a Costco exclusive product, according to the Heavenfull website) and I basically called to my husband to grab me a box because hello, stroopwafels! I love stroopwafels (as evidenced by the #StroopwafelSunday hashtag) and was immediately intrigued and super excited over trying these out. I love stroopwafel and I love ice cream – so why not put both of them together?
Heavenfull is a Canadian company (based out of Toronto, Ontario), and their website states that they give back to SickKids Foundation (benefiting The Hospital for Sick Children) – which I think is a great cause to give back to their local children's hospital.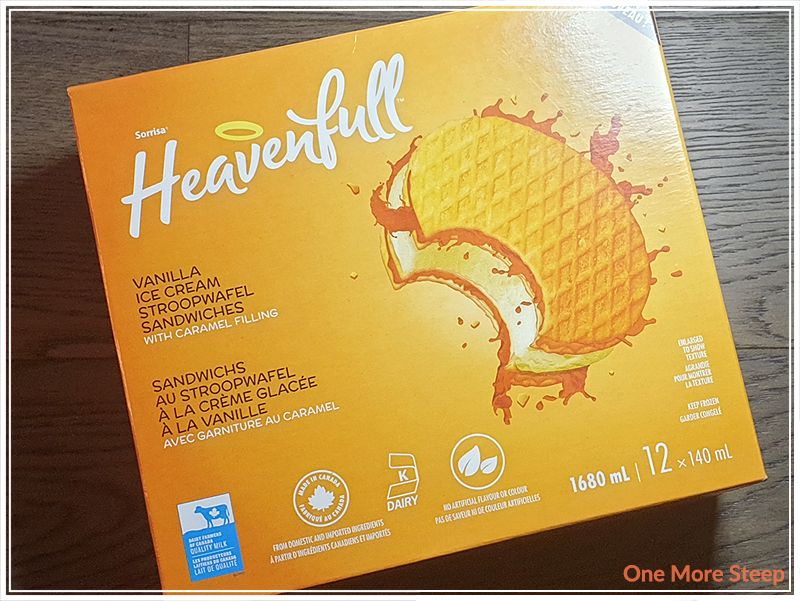 The packaging itself isn't that exciting – it's a printed cardboard box with the information about the product, ingredients, nutritional information. The ice cream sandwiches themselves are individually wrapped in plastic. These are definitely not meant to be warmed on top of your cup!
Vanilla Ice Cream Stroopwafel Sandwiches consists of: the waffle (flour, palm oil, sugars, egg, soy flour, salt, cinnamon, oat fibre, and baking soda), vanilla ice cream (milk, cream, sugar, modified milk ingredients, mono-and-diglycerides, guar gum, cellulose gum, locust bean gum, carrageenan, silicon dioxide, natural favours), and dulce de leche crème spread (sugar, sweetened condensed milk, water, skim milk powder, canola oil, sodium alginate, salt, microcrystalline cellulose, carboxymethyl celluose, mono-glycerides, sodium hexametaphosphate).
First Taste
I feel like the sandwich itself is definitely decently sized (on par with the other non-stroopwafel ice cream sandwiches that my husband picked out for himself!). It smells like a stroopwafel (of which I have eaten many by now…), and tastes really good! The cookie itself is soft, and the caramel layer wasn't as hard to chew as I thought it might be. The ice cream has a really nice vanilla flavour to it that goes well with the soft chew of the stroopwafel cookie sandwich.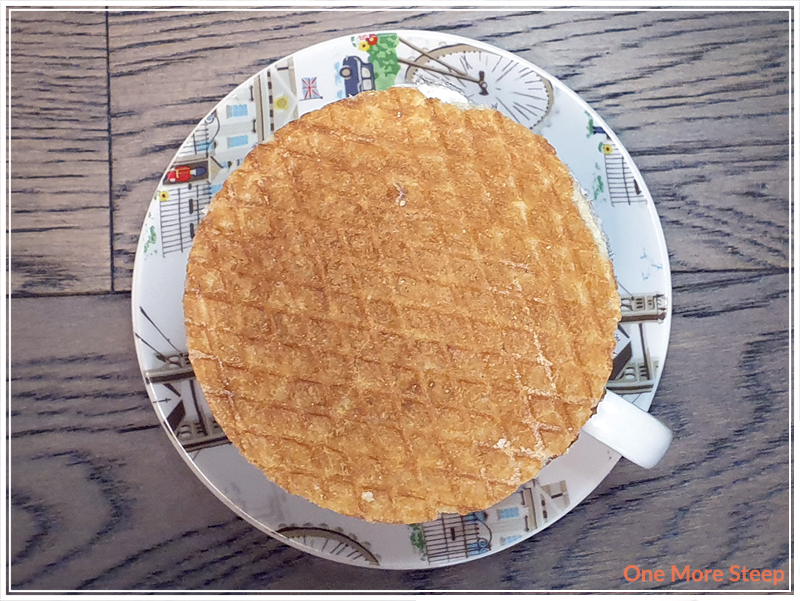 My Overall Impression

I loved Heavenfull's Vanilla Ice Cream Stroopwafel Sandwich. It combines my favourite tea time cookie with a thick layer of vanilla ice cream and I am here for it! It has great flavour and the caramel layer is easy to eat – which is always a plus! This just might turn into a summer time staple in my home and I'm pretty okay with that becoming true.
Curious about the cup rating system? Click here to learn more.