Indigo Age Cafe
Vancouver, BC
Raw Vegan High Tea – $34 each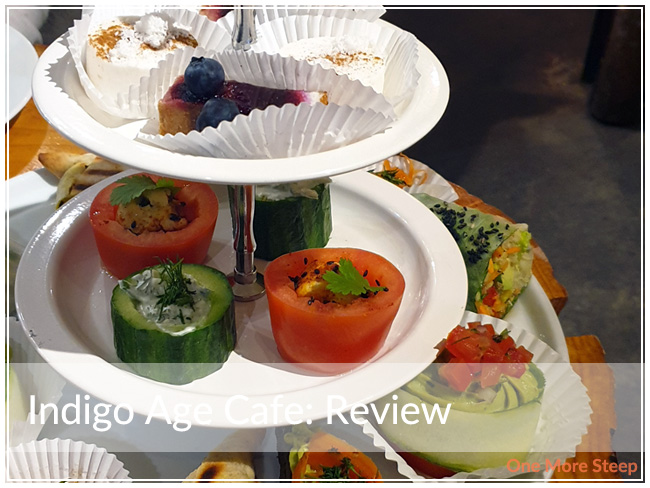 I went to Indigo Age Cafe for the first, and last, time back in late January. I had received a Groupon for the high tea for two for my birthday. Unfortunately, Indigo Age Cafe had closed the first of February this year, which is disappointing since it certainly looked like there were a lot of fans of this cafe both in person and online.
Indigo Age Cafe was located in Vancouver, BC and offered a very unique take on high tea by having a mostly raw vegan menu. The entire restaurant featured raw vegan and vegetarian foods, so it was really quite something to experience as it was literally like nothing I had experienced before – and nor do I think I'll be able to experience again. The entrance was at street level, with some short steps to reach the entrance. The tables were wood slabs that featured the natural shape of the trees, which I thought was fascinating. The high tea was offered by reservation only.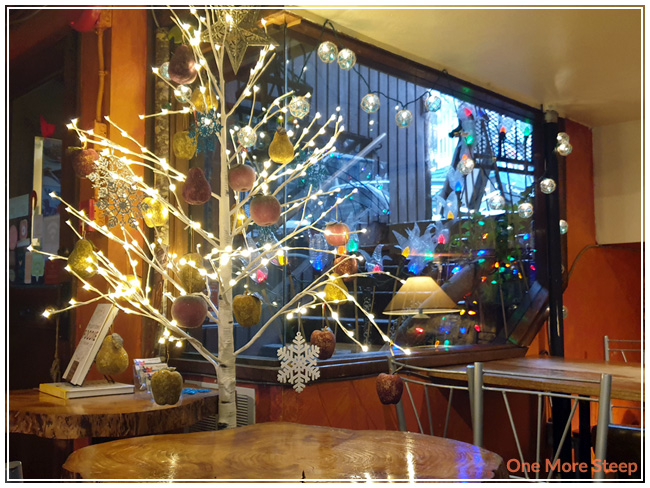 The tea selection featured a few each of black tea, green tea, rooibos, herbal tisanes and yerba mate. I opted for a flavoured black tea, Wild Strawberry Cream (ingredients: India Ceylon, strawberry oil, cream aroma, rose petals – described as organic fair trade). My friend and I each received a tea-for-one set with our respective teas in it. I really enjoyed mine – it had a lovely strawberry flavour that wasn't too coyingly sweet or artificial tasting.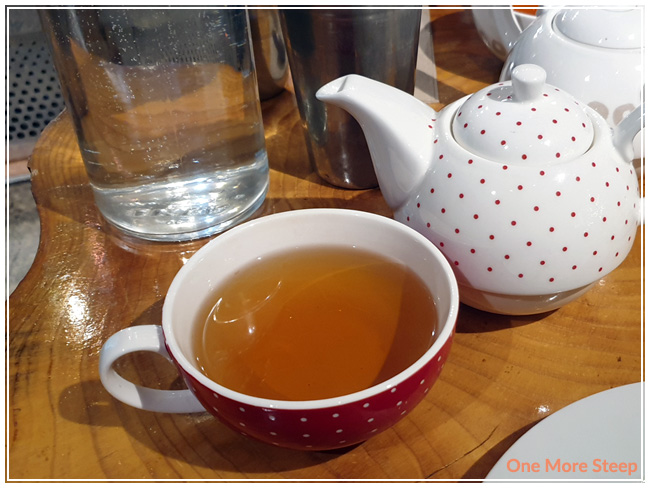 The food arrived on a three-tier stand. No scones for this high tea set!
On the bottom, there was a waffle, a samosa, a cucumber wrap with a veggie slider patty, a spring roll in rice paper, and a mushroom cap with shredded carrots. A lot of avocado on this level, which was great because I love avocado as much as the next girl. My favourites were the cucumber wrap, although a bit messy to eat, and the samosa for having such brilliantly bright flavours.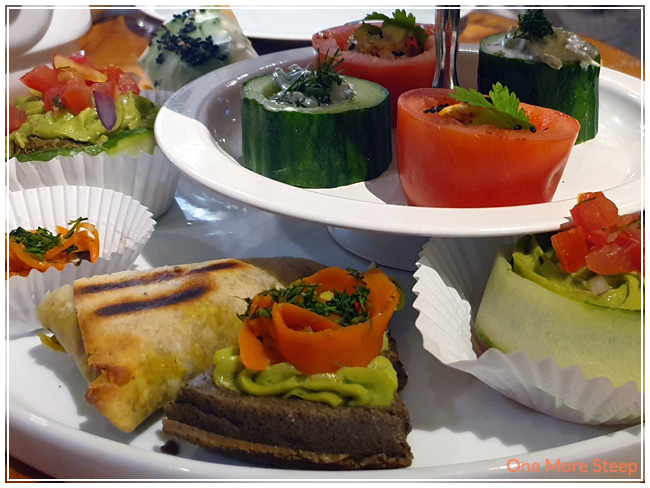 On the second tier were stuffed cucumber and tomato. The 'cheese' used was cashew base and honestly if nobody told me that it wasn't real cheese, I might not have believed them. The cucumber had some great dill notes, but wasn't my favourite overall.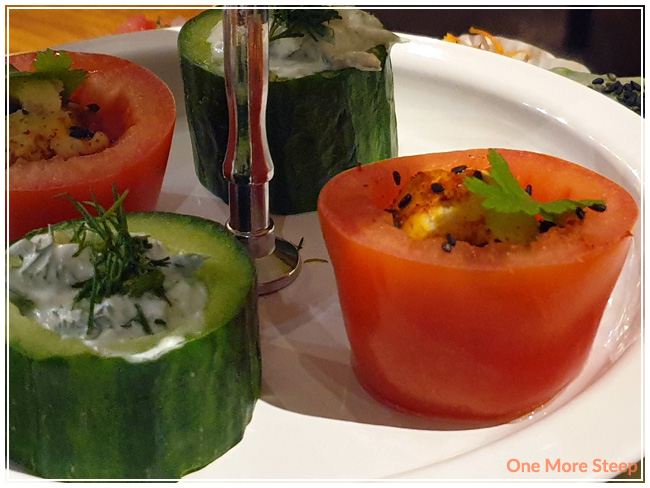 For desserts there was this lovely blueberry 'cheese' cake and a coconut cream panna cotta that was basically to die for. So light and airy, but so rich at the same time. I liked both desserts and thought that they were both really well done.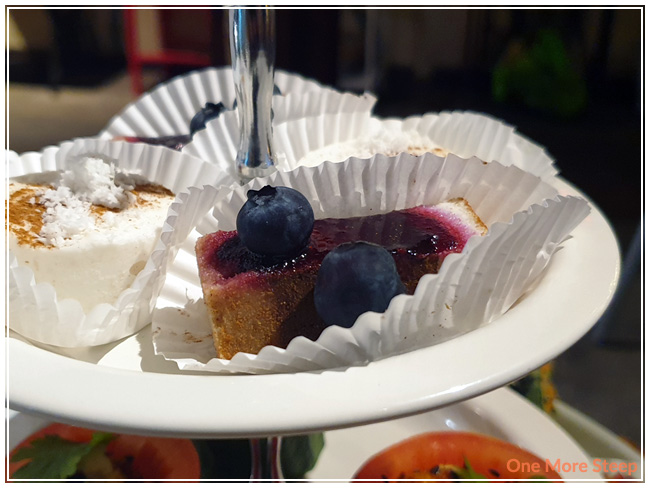 I found that Indigo Age Cafe definitely had a lighter feeling high tea menu set – I didn't feel stuffed at the end of it, but I wasn't hungry either. I think the lightness of the dessert certainly helped. The service was lovely and there was a lot of smart and creative culinary choices made with the menu. As someone who's not vegan or vegetarian, it was all very pleasant and tasty.

I really did enjoy my visit to Indigo Age Cafe – and I'm really sad that I won't be able to have a second visit. There were some really great decisions made with the menu that I enjoyed – from the avocado, to the little slider patty and that delicious panna cotta on top. As much more people strive towards a more plant-based diet, I do hope that more Vancouver-based tea salons opt to have a more vegetarian or vegan friendly menu set, even if it doesn't involve all the avocado (which I wouldn't say no to…).