Jasmine Flavour Green Milk Tea by Lipton
Green Tea & Black Tea / Flavoured
$9.99 for 285g (15 sachets)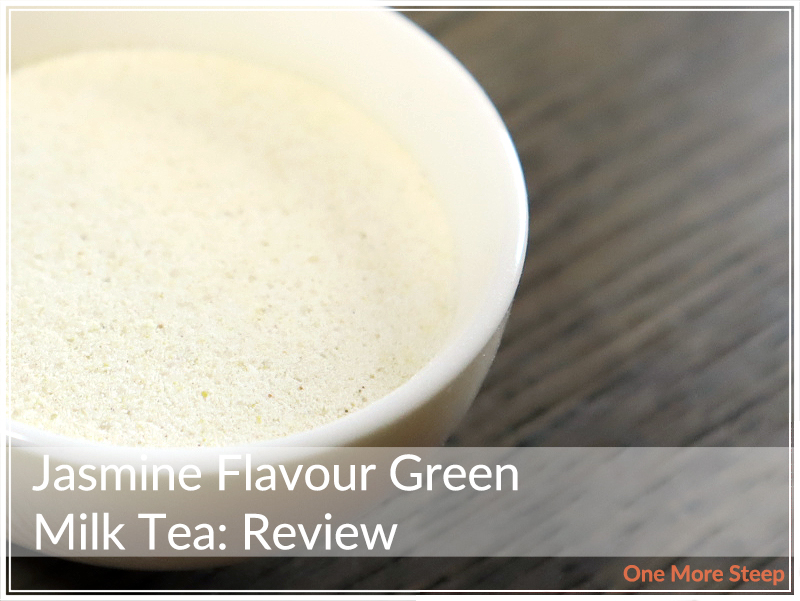 First Impressions
Jasmine Flavour Green Milk Tea was an impulse purchase of mine at my favourite Asian grocery store. Since it's opened a location in my area, I've had a fun time just going down the tea aisle and picking up something new-to-me to try every time I go grocery shopping.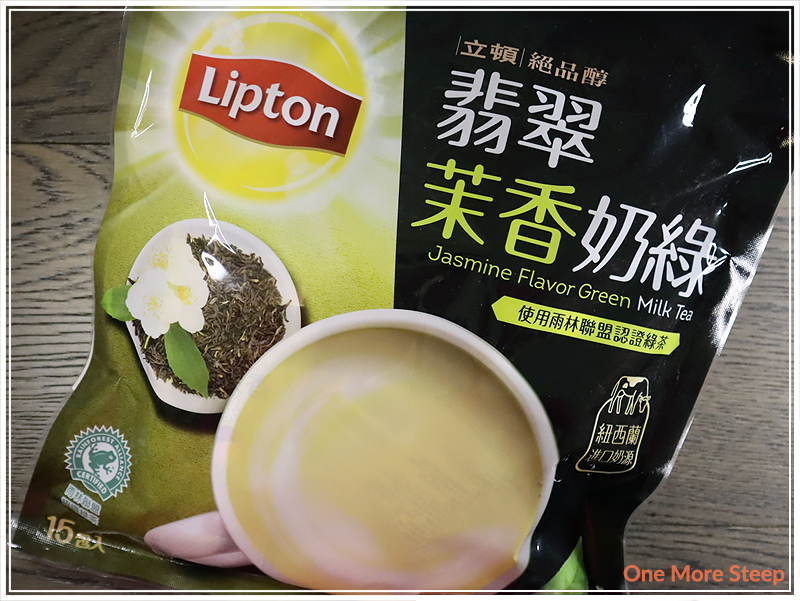 Jasmine Flavour Green Milk Tea intrigued me because I often see a jasmine milk tea as an option on boba tea menus, but I haven't had the opportunity to get it yet because I often prefer any milky teas that I drink to be of the black tea variety, so why not try it?
Jasmine Flavour Green Milk Tea comes in 19g sachets (15 in the package). The powder of Jasmine Flavour Green Milk Tea consists of: sugar, creamer, whole milk powder, green tea powder, maltodextrin, sodium carboxymethyl cellulose, and black tea powder. There's not much of an aroma to the dry powder.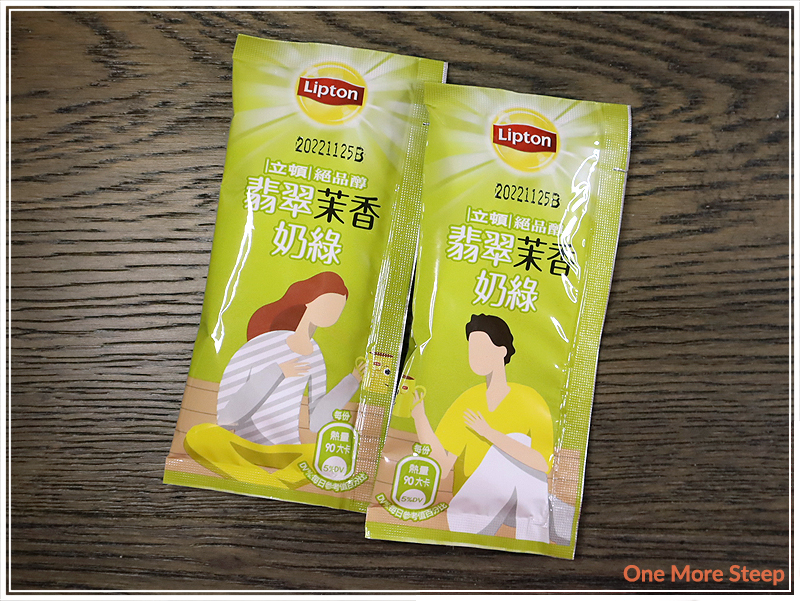 Being a fan of the little details, I like that it forms a picture when you put two of the sachets side by side.
Preparation
Lipton recommends preparing it hold or iced – using 85°C (185°F) water and 180mL water for a hot preparation, and 50mL water for an iced preparation (just load up the glass with ice).
I opted to try it as a hot preparation.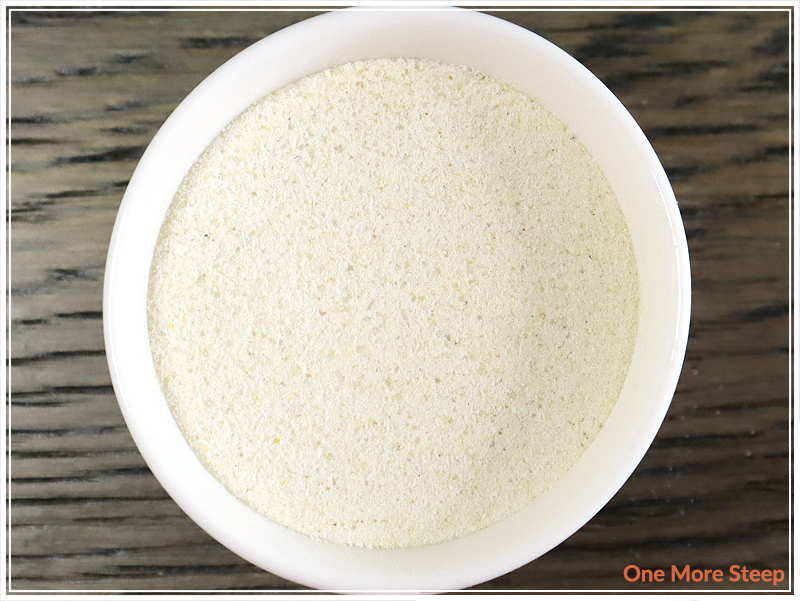 First Taste
Jasmine Flavour Green Milk Tea mixes up quite easily with hot water, dissolving easily with a quick stir. The aroma is very strongly sweet floral – very over the top, with a very strong jasmine aroma. The flavour isn't as perfumey as I had expected, based on the aroma of the tea. The flavour is lightly floral, creamy, and very sweet. I find it a bit much (on the sweetener level).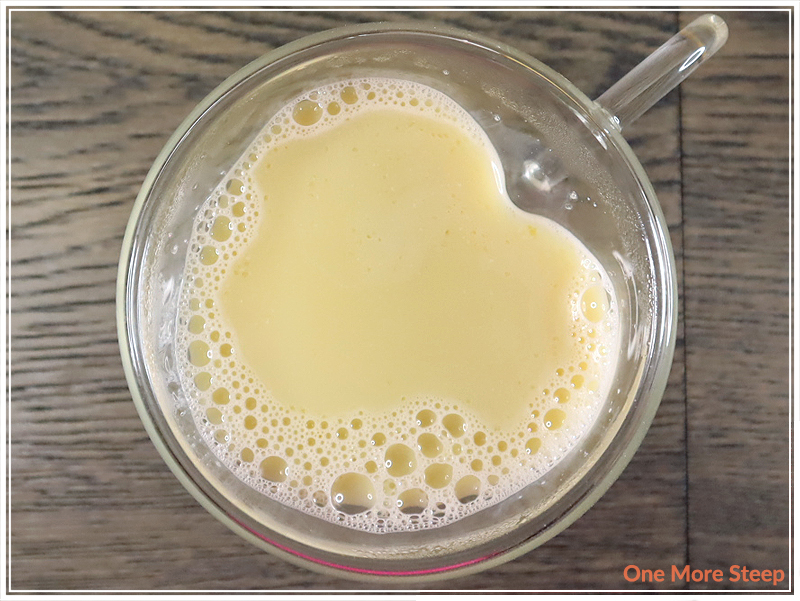 A Second Cup?
As the powder is part of a drink mix, there are no second preparations with the same mix.
My Overall Impression

I didn't like Lipton's Jasmine Flavour Green Milk Tea. While I can appreciate a nice jasmine tea from time to time (it's one of my favourites!), I found this tea drink powder mix to be very sweet and very floral in aroma that it was hard to get around that to enjoy the drink itself. I might be persuaded to enjoy it more if it wasn't as sweet. I will try it again with a more diluted preparation, or more heavily iced – and hopefully enjoy the rest of the sachets.
Curious about the cup rating system? Click here to learn more.